Posted by Chocolatier Jason on 11th Sep 2016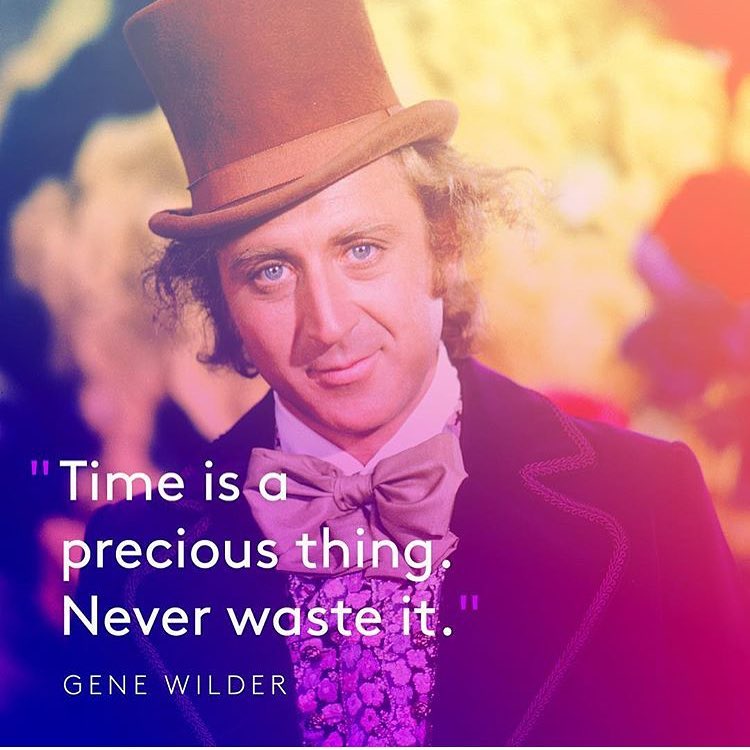 Mom, I wrote this piece with you in mind. Thank you for the strength and direction you have so lovingly provided.
9/11
Today is September 11 and it is an emotional day for me. A day of remembrance. I've been reflecting on people I have known and are now gone. It is a day of national mourning in the deepest of ways. On this day I often think about innocence and how in ways our country changed forever. I think of my own childhood and how grateful I am to have not faced the tragedy that so many children in New York City faced that fateful morning. I think about role models and people who positively influenced my life and how I can try to make the world a better place. In many ways the movie "Willy Wonka" and the man who played the role as chocolatier had significant influence on me and why I chose the path I did. Actor Gene Wilder played the fun, thoughtful and inspirational role. He played the role perfectly because in all congruency Gene lived a life like the character Willy Wonka. Below is a piece I put together about Gene's personal relationship with Gilda Radner. After you read it, I recommend listening to the NPR radio interview linked further below.
TEARS INTO LAUGHTER
Gene Wilder, who died recently, is known for many movie roles, but perhaps his most famous one is the chocolatier Willy Wonka in the beloved film "Willy Wonka and the Chocolate Factory". Wilder was a gentle man who had a gift for comedy, and he is beloved by many fans. He's also known for his love affair and marriage with comedienne Gilda Radner, who was part of the original Saturday Night Live cast.
It was a great love story, and Wilder gave some insight into it in an interview some years before he died. He said that he first met Radner on a movie set in Canada, and she later told him she was crying in the car on the way to meet him, because she knew she was going to fall in love with him. That's quite a premonition, but it came true, because before long they fell in love and got married. There were plenty of laughs, as you'd expect in a marriage of two comic actors, but there was also sadness. Radner was desperate to have children with Wilder, but it never happened. Then, after only a few years of marriage, she was diagnosed with stage IV ovarian cancer. In 1989, after only five years of marriage to Wilder, she died. Gene Wilder described their marriage as "funny, tortuous, painful and sad."
Gene Wilder had a lot of career highs, and he gave joy to millions of people, but in the midst of all his success he lost the love of his life. How do you survive something like that? Wilder said it took him a long time, but eventually he recovered, and the experience took away his fear of death. He had his own cancer years later when he was diagnosed with non-Hodgkins lymphoma, but he said the experience with Radner helped him to face it without fear.
What do you do when something so tragic happens to you, especially if you're someone who makes a living by making people laugh?
In Willy Wonka there was a scene where Willy says to a young boy, "Don't forget what happened to the man who got everything he always wanted."
The boy says, "What happened to him?"
And Willy says, "He lived happily ever after."
As a performer, Gene Wilder got everything he always wanted -- fame, success, money. However, he knew happiness was harder to come by. He met the love of his life. He lived twenty five years after Gilda Radner died, and married again, but there was a part of him that always honored the laughter and the joy he had with Gilda in those fleeting five years.
In a recent interview Wilder said that the first audience for his comedy was his mother, who was sick with cancer when he was a boy. He tried desperately hard to be funny, to cheer her up, and that was how he discovered his vocation.
Laughter from tears is the comedian's credo, and for Gene Wilder it was especially true.
To hear Gene Wilder's interview with Terry Gross of Fresh Air on NPR, please click here.
Chocolatier and Author Jason Vishnefske bio here.