Hot Chocolate Brownies: The Easy Brownie Recipe
Hot Chocolate Brownies are an easy brownie recipe where the brownies have the look and flavor of hot chocolate… hot chocolate in a baked form. Insofar as texture, this recipe is the best dessert for a cake like brownie topped with marshmallows. What is a cake like chocolate brownie? Well, there are three kind of brownie textures: fudge, chewy and cake. A cake brownie is denser than chocolate cake but less dense than fudge.
Which type of brownie is better? All of them are delightful. Everyone has their favorite, try the three textures with different toppings and you will likely love them all. Why not try a brownie tasting sometime? Brownies go wonderfully well with red wine and because they have a denser more filling body than chocolate truffles, I personally think they go better with wine tasting than traditional chocolates.
Marshmallow and chocolate combine so well that it is hard to get a bad recipe that includes both. This recipe is delicious, it is also easy to make and you don't need many ingredients.
Some people only drink hot chocolate during winter, but this is a good way to enjoy the unique hot chocolate flavor in a different way year round. Hot chocolate on the hotter days? Maybe no, but can you really say no to a chocolate brownie? The hot chocolate brownie is the marriage between hot chocolate and brownie with cake like texture - wow!
For this recipe high quality organic chocolate works best. Try something in the range of 60-64% cocoa solids. Of course I recommend 4 oz of Organic Chocolate Couverture 60% from Santa Barbara Chocolate melted using the double boiler technique.
Ingredients:
4 oz of Organic Chocolate Couverture 60%, melted
3 eggs
¼ cup of butter, room temperature
½ cup of sugar
2/3 cup of all purpose flour, sifted
A pinch of salt
Around 30 marshmallows
Instructions (further down the recipe instructions are shown step by step in photos):
Preheat the oven to 350 degrees F.
In a large bowl, add the sugar and the butter. Remember to use room temperature butter in this recipe.
Incorporate the salt and start to cream the ingredients together. You can use either a stand mixer, hand mixer or even with a whisk, all work great.
Start adding your eggs one by one while continuously stirring. Combine all the ingredients thoroughly.
Add the melted Organic Chocolate Couverture to the bowl. Make sure it is not hot or your eggs may start to curd and it can ruin your mixture.
Sift in your all purpose flour and give a last good stir to the batter. You will end with a thick dark chocolate deliciousness.
Pour the batter into a previously lined medium size pan. You can also use this batter to make hot chocolate brownies in a cupcake pan; this option is perfect for parties or large crowds.
Bake for 12 minutes and pull the pan out.
Add marshmallows on top and take the pan back to the oven.
Bake 2-3 minutes more and take it out again. Now slightly press down each marshmallow with the back of a spoon or spatula. This step is going to help get a good looking brownie.
Again into the oven for 2 – 3 minutes more to brown / roast the marshmallows.
Take the brownies out and allow to cool before cutting.
Serve with cocoa powder dusted on top or a drizzle of homemade chocolate syrup.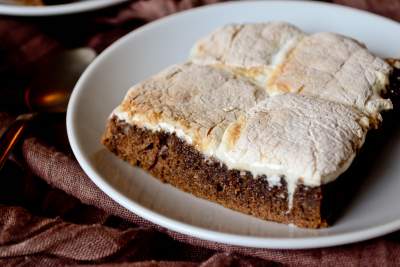 Hot Chocolate Brownies - Easy Brownie Recipe Steps in Photos:
Easy Brownie Recipe (Hot Chocolate Brownies) in Pictures:
1.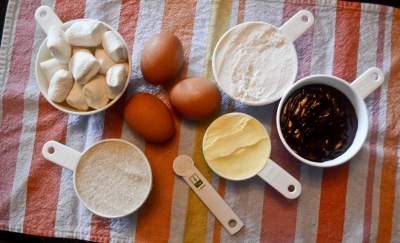 2.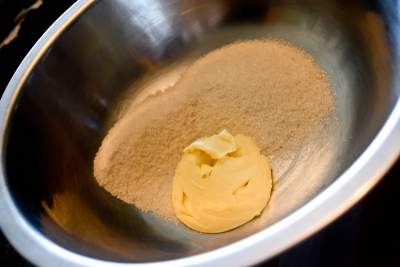 3.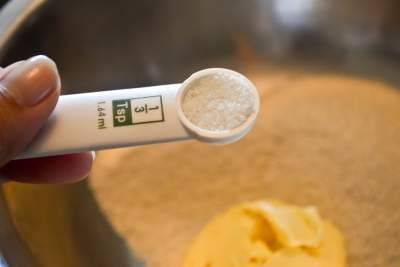 4.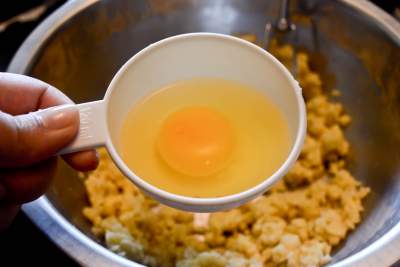 5.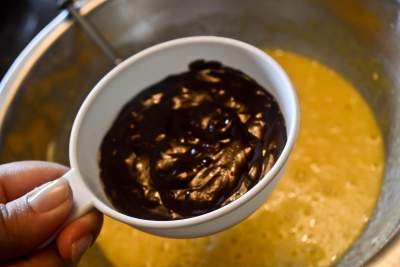 6.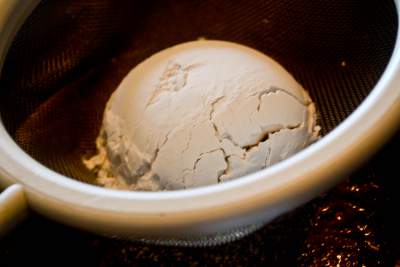 7.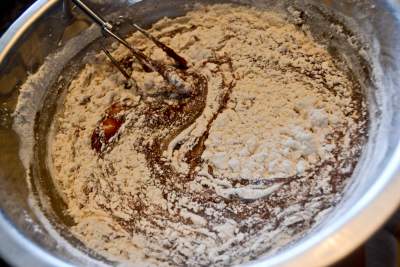 8.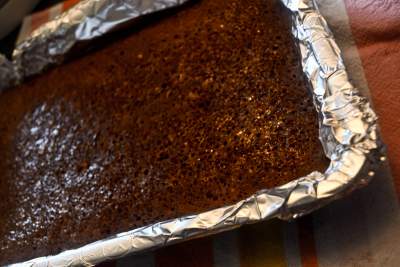 9.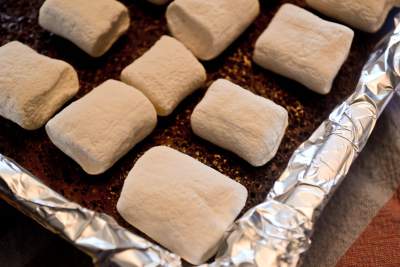 10.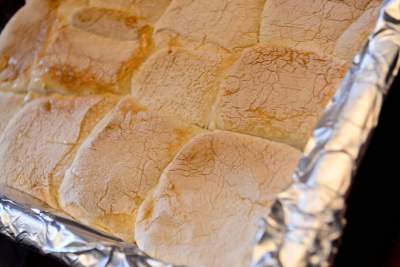 https://www.santabarbarachocolate.com/chocolatier-jason-vishnefske/