Cooking Is An Expression of Your Soul
If you are reading this blog piece you and I share a common bond of loving food and specifically chocolate. You probably enjoy kitchen creativity and things like baking or chocolate making. It is a way to express your love for family and also an artistic outlet. Recipes are great, but doctoring them up with a little extra something something allows your heart and soul to be expressed... right? We aren't like other people. We are a bit more sensitive and see food as much more than something merely to keep us going. The things you make are a way of honoring people and times past, experiences from your own history... almost like an oral tradition of story telling.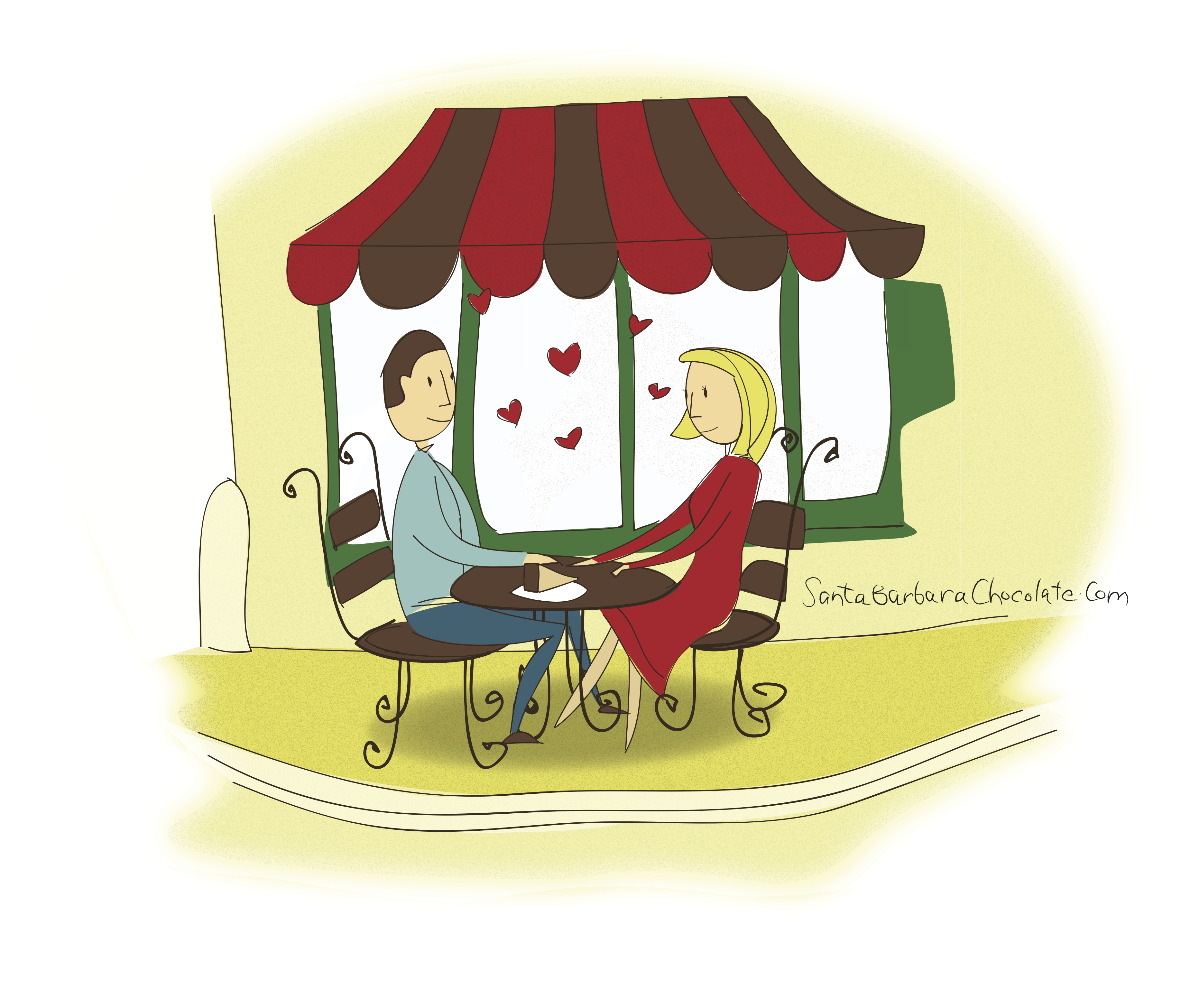 Along these lines I have a short anecdote of food traditions I must share. My mom would always cut a Christmas ham in half and bake in two parts even though the oven was big enough to handle the whole ham. I asked mom - why? She couldn't justify a logical answer other then saying that's the way her mom and grandma did it. So I asked grandma why? And learned back in the old country, the wood fired oven was too small to handle a ham. Well there you have it - a story and a tradition.
So now I don't think mom is ridiculous when she bakes a single ham as two parts. Instead this is a colorful story to share as part of our family oral tradition. Now when I eat a piece of the Christmas ham, I think of my ancestors and all the stories told before I was ever born. All the wonderful things people before me thought when they saw the ham come out of the wood fired oven and what these people contributed to our world at the time. I think about what I contribute today and if I honor these memories properly. I bet you have stories like this to share also, and if none come to mind, you have a wonderful opportunity to create stories today with those you love.
My Uncle The Pilot
This last week my Uncle Victor Vishnefske passed away. I'm taking the time to honor him by thinking of all the wonderful things he shared with me. He took the time to build memories with me that have helped shape me into the person I am today.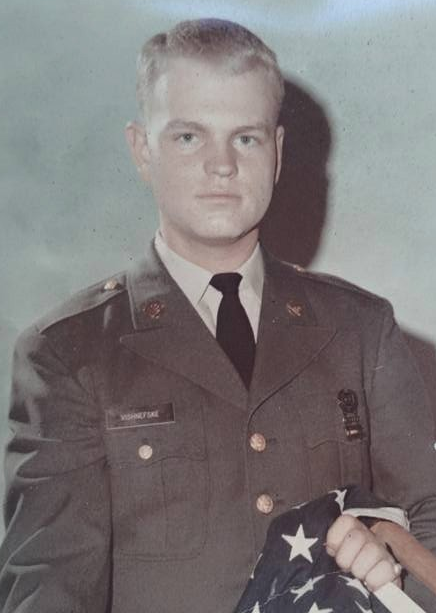 Uncle Vic was a Vietnam era helicopter pilot (UH1 Huey), avid Taco Tuesday shopper and chocolate lover. He took me with him along wonderful adventures visiting the airport to see what flew in; afterwards, grabbing a couple tacos and ending the joyful day with a Hershey Almond Chocolate Bar or a Mr. Goodbar. A sweet way to cap a sweet day.
The Nephew is a Chocolatier
As time passed and I grew "up" I followed my love of chocolate and became a chocolatier. There was a period where my uncle lived a few miles from me and I was able to share with him my "art" and experiments in chocolate. I shared with him the chocolate journey where he discovered the nuances and complexities of exotic chocolate. Uncle Vic gave me his two cents even when I didn't want to hear it, but in the end it helped me become a better chocolate maker. As we got to know each other as adults I gained a new appreciation for who he was as a man and what he did. I also learned that he especially loved chocolate cake.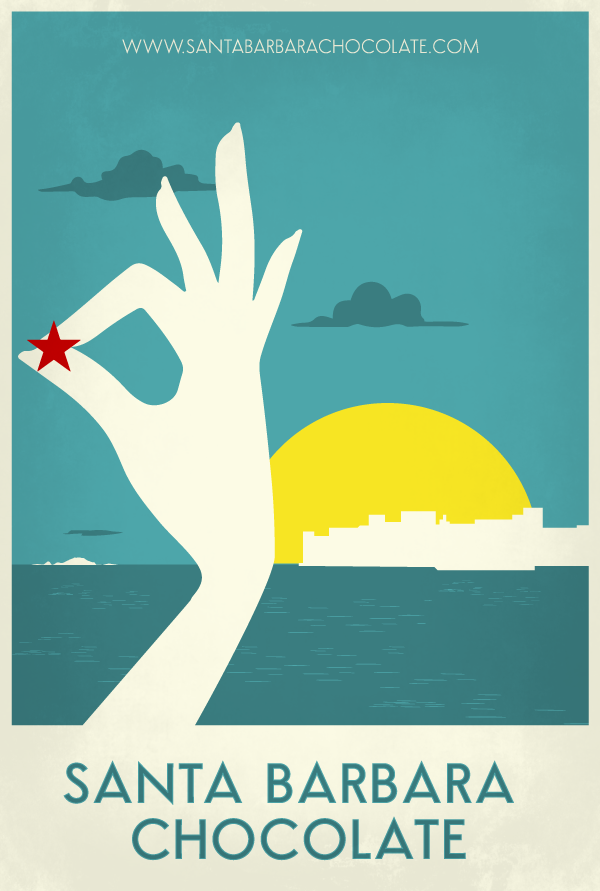 Balkan Chocolate Cake
My uncle, I learned, loved chocolate cake and chocolate cake with nuts specifically. His love of chocolate cake inspired me to explore recipes that related to our common history. I discovered that our common Balkan, Croatian history has a long tradition of chocolate cake. These unique chocolate cakes almost always include some type of nut or nut paste in the recipe. Loving chocolate and nuts, uncle Vic was very eager to try each recipe I baked.
In honor of my father's family and specifically my Uncle Victor Vishnefske, I'm baking a Balkan chocolate cake to reminisce of times past and to create new oral and food traditions to be shared with my family. One of these cakes below I will rename Uncle Vic Cake. :)
3 Balkan Chocolate Cake Recipes
1) Croatian Bajadera Cake (Uncle Vic Cake) recipe:
If you are a true chocolate lover, then Croatian Bajadera is a cake for you. It is the best type of quick cake that does not need cooking or baking. Kids love it, grown-ups love it, the whole world loves it - so there is no way you won't adore it either. You can make it a nice hand-made gift if you wrap Bajadera pieces in a fancy paper and even give them for trick or treat. The possibilities with Bajadera Cake are truly limitless, and they are a perfect match with tea or coffee. The preparation process is so simple that your kids can help you with it and it will still be simply amazing. Croatian Bajadera cake is a brand for decades, and it has put down roots so deep in Croatian tradition that people use it as a means of letting others know how much they love and appreciate them. For instance, the love for Croatian Bajadera cake is so big that there is an unwritten rule which says: If you want to buy someone a birthday present or any other present, buy them Bajadera cake. In that way, they will know you care about them. Hence, should you have your dear friends coming over to your place, make them Bajadera, let them know how important they are to you.
Croatian Bajadera Cake
There are many Croatian recipes for the cake called 'Bajadera'. However, only one or two of them are authentic. That is why you should try this one and see why Bajadera is so popular in this Balkans country.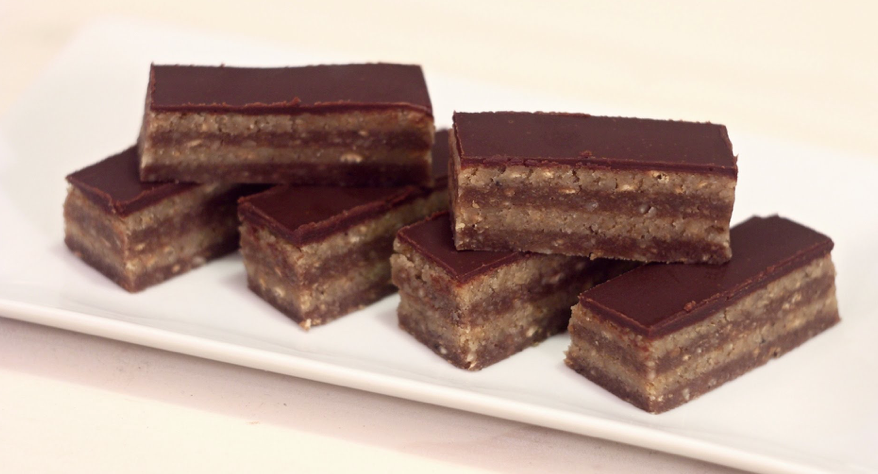 PREPARATION TIME: 30 Minutes
SERVINGS: 30 Pieces
INGREDIENTS:
-200 grams butter biscuits (In Croatia, they use Petite Beurre)
-120 grams butter (1 stick butter)
-100 grams bittersweet chocolate
-1 cup walnuts (or peeled almonds)
-1 1/4 cup sugar
-1/4 cup water
Glaze:
-100 grams bittersweet chocolate (it can also be a semisweet chocolate)
-6 tablespoons butter (or 100 grams butter)
-3 tablespoons sugar
-3 tablespoons water
PREPARATION METHODS:
1.Use the food processor to grind butter biscuits and nuts (or almonds).
2.Next, take the heatproof bowl to mix sugar, butter, and water, and put them in the microwave until they become dissolved. Then, you can stir the mixture completely. Add it to the biscuit-nut mixture and mix all the ingredients until they become well combined. Such a mass should be divided into halves.
3.Use another heatproof bowl to melt 100 grams chocolate and then mix it with one-half of the biscuit-nut mixture.
4.In the end, you will have 3 layers and the glaze. Use the half of the mixture made of the biscuit and nuts and spread it into the bottom of an 8-inch pan. Make sure your fingers are dampened so that this step is performed more easily.
5.Next, spread the chocolate biscuit-nut mixture in an even layer as the previous one. In the end, spread the remaining biscuit-nut mixture in the third, even layer, on the top of the other two layers.
Preparing the Glaze:
-Use the heatproof bowl to melt 100 grams bittersweet chocolate, and add 3 tablespoons water as well as 3 tablespoons sugar. Once you see the chocolate melted, add butter and mix until everything becomes smooth. The glaze should be poured over the cake. Let the cake cool in a refrigerator. In this way, it would be more easily to cut it into small squares.
2) Čupavci - Bosnian chocolate coconut cake
Čupavci is a Bosnian cake that presents an inevitable part of a dessert offer in Bosnian cuisine during all of the holidays in the country. Every celebration is followed by an excellent recipe for čupavci. People love them because of the unique taste and flavour as well as because of the easy methods of preparation. Making čupavci does not require a lot of ingredients, and yet the cake tastes divine. The unique combination of a simple crust pastry, brown chocolate and coconut flour makes everyone in the desire of eating the last cookie on the plate. But what is most interesting, children are crazy about čupavci. It is probably because of the extraordinary chocolate-coconut combination that they even want to skip their lunch so that they can eat more cookies. Čupavci also looks cool, and moreover, they have a funny name. Because they are completely covered with coconut flour, 'čupavci' in Bosnian mean 'shaggy cookies'. One can prepare them in an hour or a bit more, but the time spent making čupavci will indeed pay off, since these are the God-given cookies. They can be made for all kinds of holidays and celebrations, and once people get the chance to taste čupavci, they will surely first eat them off the table.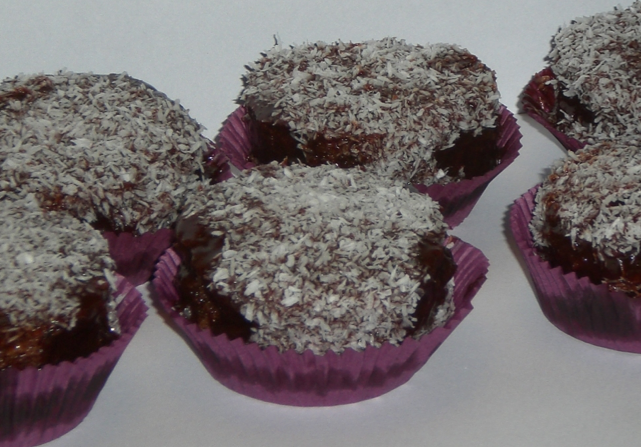 Cupavci - Bosnian chocolate coconut cake recipe:
Ingredients:
For the batter:
- 5 eggs (divided)
- 150 grams self-raising flour
- 160 ml milk
- 125 grams sugar
- 1 pack vanilla sugar or 1 teaspoon of vanilla extract
- 50 grams plain bread crumbs
For the choco-coconut dip:
- 150 grams dark chocolate
- 150 grams butter
- 100 grams sugar
- 150 ml milk
- 150-200 grams finely shredded coconut
- 150 grams heated raspberry or any other jam
Preparation:
1. The first thing you should do is to prepare the batter by dividing the eggs. Whip the whites with a pinch of salt until firm, and set them aside. Take the egg yolks and mix them with vanilla and sugar. Keep mixing for about 5 minutes, until you get consistent pale yellow compound.
2. Pour milk and stir slowly for about another minute and then start adding flour blended with bread crumbs. Keep mixing everything at a low speed. In the end, append the egg whites and mix everything with your hand until everything is combined.
3. Spill the mixture into the cake pan aligned with parchment paper. Bake it at 195 C or 385 F until the top begins to get the golden colour. Once you see that take it out and put it on the cooling rack.
4. After it is cooled down, cut it on the shorter edge into two equal parts. Gently heat the jam and cover it over the first half, and then put the second half on top. Now slice the whole cake into squares, and the best way to do that is to make three cuts to the longer and five to the shorter side. That way you should get 24 equal squares.
5. Heat the water in a pot and melt butter and chocolate. Then you can add a bit sugar if you want it to be a bit sweeter. Stir it smooth and then add milk.
6. Put every cake square into chocolate and be sure that every side is well covered. After that dip them in coconut and leave them like that on the air for about an hour. Well, that's all now you can eat and enjoy!
3) Bosnian Chocolate Walnut Cake
There are not many Bosnians who are vegans since they all adore meat and dairy products, but in fact, there are many dishes that are perfect for vegans. Bosnian Chocolate Walnut Cake is the best example, especially since it is a truly traditional dish. Bosnians love walnuts and one can find them in almost every cake or cookie. Such is also a chocolate walnut cake, which goes perfectly with a cup of coffee or tea. It won't take you a lot of time or special ingredients to make it. Hence, it is a kind of cake you can make when some friends suddenly appear at your door. If you have moulds in various shapes feel free to use them and make some cool forms. The first thing that will thrill you once you make this cake is its intense smell which will bring water to your mouth. You can serve it mild or cold and decorate it with anything you like. One thing is for sure, once you prepare it, you will never stop doing that and trust us, make a few copies of the recipe. Your friends will be asking for it all the time, that's a promise.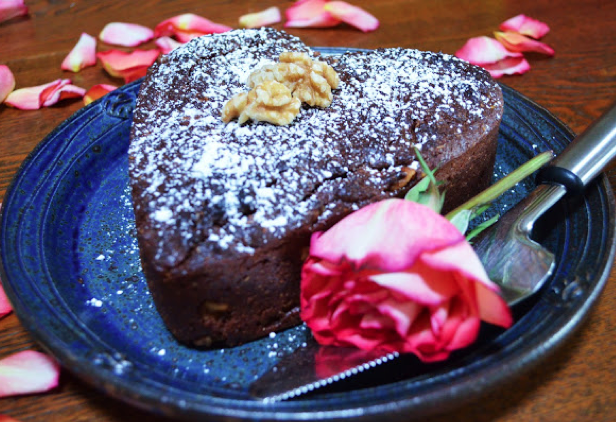 Bosnian Chocolate Walnut Cake recipe:
Ingredients:
2 cups and 2 tablespoons of flour
100 grams dark chocolate
1/2 cup cocoa powder
1 cup raw sugar
1 tablespoon baking powder
1 cup roughly chopped walnuts
1 cup water
1 cup oil
Preparation Methods:
1. Preheat the oven to 180 degrees.
2. Mix flour, raw sugar, cocoa and baking powder.
3. Make a hole in the middle of the mixture and add water and oil. Blend everything with a wooden spoon. You can use your mixer too but since the batter is quite solid it may be wiser to use your muscle power.
4. Boil some water in a pan and then melt the chocolate in it by continuously mixing until it is nice and smooth.
5. Then, combine the walnuts and melted chocolate with the cake dough.
6. Oil a medium sized cake pan lined with greaseproof paper. If you have pans in various shapes use them so that your cake gets a more interesting form.
7. Put the batter into the pan and bake for around 40 minutes. Check the cake after 40 minutes by stabbing it with a knife and if it comes out clean then the cake is finished. But if the knife is dirty then leave it to bake for another 5 minutes and then repeat the process.
8. Take the cake out and let it cool. When cooled cover it with icing sugar and serve.
Helping Happiness Happen Here
*Start traditions today with all those you love. In the end it is only memories we have and these will be very cherished.
My cousin Jenny took her dad flying on Father's Day and he had a chance to fly the 1933 Waco Biplane, owned originally by William Randolph Hearst. This plane was used to fly celebrities and special guests to the Hearst Castle in San Simeon California.