Posted by Chocolatier Jason Vishnefske on 5th Dec 2016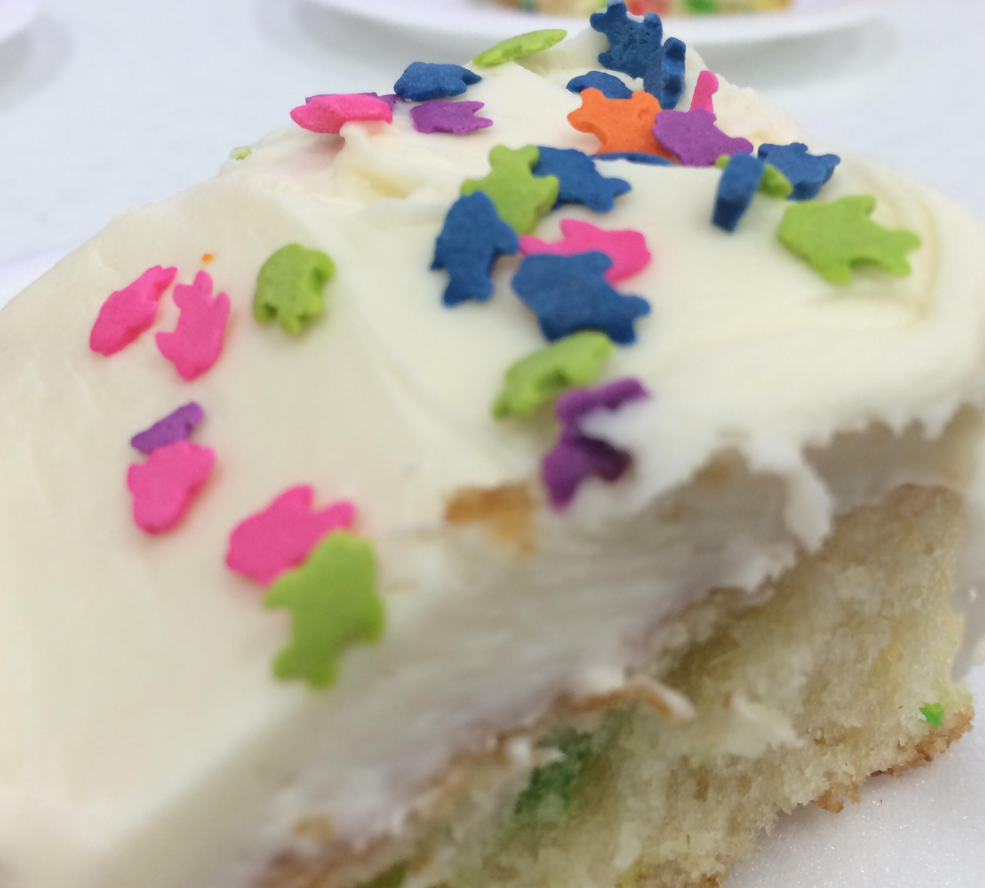 Candy Sprinkles – Why Do We Love Them?
Colorful Sprinkles, very tiny pieces of candy that we usually add to desserts and cakes to make them more fun and beautiful, are very popular in every corner of the world. People love having colorful sprinkles on their cakes and cookies. Just imagine how many times you choose to have a cupcake topped with sprinkles instead of an ordinary one. Sprinkles are not only a means for decoration, they are more. Colorful and delicious as any other sweet topping, but way more fun. Plus, they are easily combined with all kinds of candy to make them even better and tastier (Santa Barbara Chocolate uses the dark chocolate brown sprinkles on truffles). The main difference between sprinkles and other decorative elements is that sprinkles are usually placed all over the surface, while other decorating elements (like silver pearls or gum drops) are placed in specific spots.
There are various types of candy sprinkles, but the most popular are the colourful ones followed by the chocolate brown ones. Perfect for decorating any cake that may look a bit boring, sprinkles make it a true gourmet delicacy to the eye. Chocolate sprinkles are the ones most chocolatiers use. These are a required ingredient of any chef who enjoys having chocolate constantly available in all shapes.
Using sprinkles does have a requirement. As an ingredient in a cake or dessert, one needs to be sure sprinkles can be attached to something sticky such as ice cream, frosting or some other sticky material. They can also be baked into the batter of a cake.
Chocolate sprinkles originate in the late 18th century and they have increasingly become more popular each year. Commonly put atop confections like sugar cookies or cupcakes the ordinary becomes extraordinary. Millennials have been driving the trend to cover cakes and baked goods and as a result you'll see a lot more sprinkles on baked goods and chocolates than you may have in the past. Excellent when combined with high-quality chocolate, chocolate sprinkles add a new textural element to truffles. The combination of dark chocolate and colourful sprinkles is eye pleasing.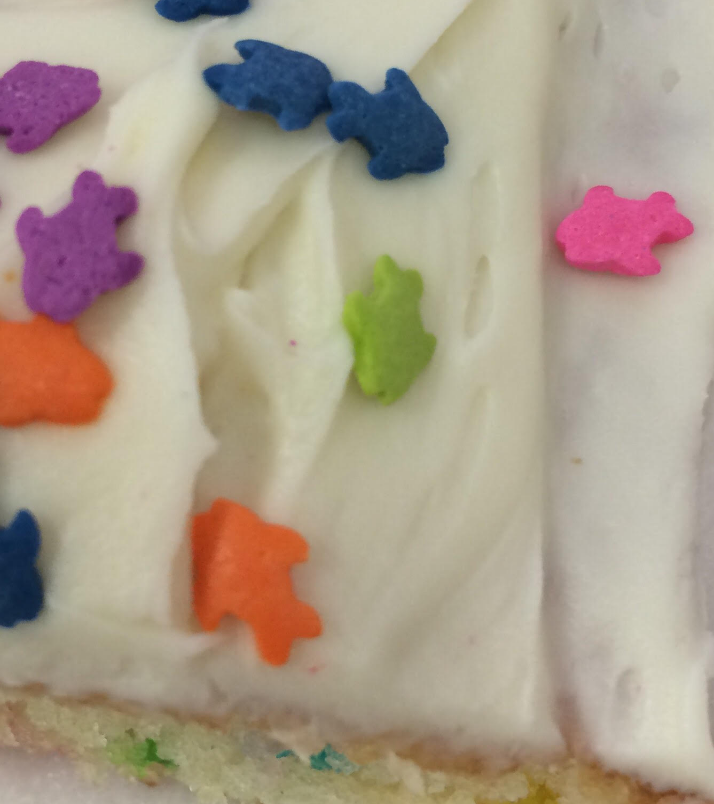 Chocolate Sprinkle Cake
Ingredients For The Sprinkle Buttermilk Cake:
2 teaspoons baking powder
2 large eggs
1 ½ cups sifted cake flour
1 teaspoon vanilla
1 cup granulated sugar
¾ cup buttermilk
½ cup unsalted butter
½ teaspoon salt
¼ cup sprinkles
Methods Of Preparation
Once you have preheated the oven to 350F, oil and flour three 6-inch cake rounds and line with paper.
In a medium-sized bowl, mix flour, salt and baking powder, until thoroughly fused.
Beat butter until it is smooth with a stand mixer implemented with the paddle attachment.
Add sugar and beat it for 2-3 minutes on medium-high until it turns fluffy and pale.
Decrease speed and start adding one egg at a time, completely fusing after each addition. When all eggs have been added then put the vanilla extract in the mixture too.
Adjust adding flour batter and buttermilk, by adding the flour first and then the milk. In total, you will add flour 3 and milk 2 times, but be sure to join everything together after each addition. Also, be careful not to overmix it, and in the end fold in the sprinkles.
Spread the dough equally into previously prepared pans and flatten the top with a spatula.
Bake it for around 30 minutes. You can also check if it is finished by placing a toothpick in the centre. If it comes out almost completely clean you can take it out of the oven.
Put the cakes on a wire rack to chill for around 10 minutes. After that turn it out onto a wire rack to chill completely.
Ingredients For the Cream Cheese Frosting:
1 cup unsalted butter
1 tablespoon clear vanilla extract
3 cups confectioners' sugar
6 ounces cream cheese
pinch salt
Methods Of Preparation:
Beat cream cheese and butter for around 2 minutes on medium-high until smooth and pale.
Decrease speed and start adding sugar - 1 cup at a time. Now, combine it with vanilla and pinch of salt, and increase speed to high. You should beat it until smooth and pale which will require 2-3 minutes.
Ingredients For the Ganache:
Methods Of Preparation:
Put cream and chopped chocolate into a microwave safe bowl. Mix to combine and then microwave for 20 seconds, then mix again. Microwave in 10-second intervals, mixing in between until ganache is silky and smooth. Leave aside to chill thoroughly before using on cake.
Ingredients For the Assembly:
Methods Of Preparation:
Put one layer of cake on a cake stand and then top it with roughly 2/3 cup of buttercream. Do the same with other layers and crumb coat the cake.
Put the frosting in the fridge and the cake in the freezer for some 30 minutes.
Frost the cake and glaze all the surfaces. Return it to the fridge for 1-2 hours for the frosting to set.
Put a bowl upside down on a baking paper to catch extra sprinkles.
Put the cake on an inverted bowl. Gently, but persistently, press sprinkles all around the cake - on top as well on the sides. Let the extra sprinkles fall onto the baking paper.
Chill in the fridge for approximately 30 minutes.
Apply ganache with a teaspoon near edges like so to make the drips. Pour some ganache on the top of the cake and spread with spatula.