Description
Belgian Dark Chocolate Couverture with coffee like flavors. We call it Grand Aroma.
Ethical Trade Cacao

Medium Roast Cacao

Real Chocolate with Pure Cocoa Butter
Dark Belgian Chocolate Ingredients: Unsweetened chocolate, sugar, cocoa butter, soy lecithin (emulsifier) and vanilla extract.
High quality cacao is roasted at a low temperature for a long time to create a deep flavor (this is the famous Belgian roast). Pure cacao when roasted longer offers a smooth chocolate tasting experience much like a high quality coffee. Medium dark brown chocolate color, bittersweet chocolate flavor with notes of caramel and muted acidity.
What is the best dark chocolate for candy making?
Our Belgian dark chocolate known as Grand Aroma is a favorite among pastry chefs and candy makers.
All of our chocolates have been tested and prequalifed for candy making and professional chocolate making. They are tested for ease of tempering, viscosity, flavor after tempering, how they harmonize with different inclusions or fruit flavorings and all are significantly tested for food safety. Chocolate food safety is a very important priority for us. Our customers re-order at over an 80% rate and this is due to our testing and guarantee. As head chocolatier for Santa Barbara Chocolate I get to work with all of our chocolates everyday. I act as technical advisor for customers with specific questions mostly relating to a recipe or application. When it comes to the best dark chocolate for candy making I advise that you choose a chocolate that makes you feel happy. Look at the chocolate's features and see if they are right for you. The top 6 things I look for in a quality chocolate are:
Does the chocolate taste great?

Is the chocolate made with pure cocoa butter or does it have some type of added filler replacing cocoa butter (i.e. palm oil or cbe cocoa butter equivalent).

I like chocolate couvertures for candy making because they are lower viscosity (less thick) and more fluid. Chocolate couvertures have more cocoa butter then standard chocolate. Is the chocolate a couverture chocolate?

How does the chocolate taste? Is it a flavor you like? Is it too sweet, or too bitter?

Is the chocolate made from a responsibly sourced cacao or ethical trade cacao? This is very important for many reasons. Unfortunately some chocolates come from forced labor farms and this is a really bad thing for everyone's karma when profit becomes more important then good will and love.

Is the chocolate artificial flavor free? This is important to us purists looking for real flavor.
You obviously care about quality chocolate for eating and cooking and that's why you've come to our website to shop. If you didn't care you would've gone to the store and bought something typical. But you clearly want your efforts to be rewarded with fun food and good karma. Thank you for your research. So in sum, to make a long story short: This really is one of the best dark chocolate choices for candy making because it is easy to temper, made with responsibly sourced cocoa, not too sweet and without fake flavor.
Bulk Dark Chocolate is Ethical Trade
We sell only Ethical Trade Cacao Chocolate. Our raw cacao ingredients come from socially responsible fair trade brokers. UTZ is one of our favorite cacao auditors with very detailed methods in place to guarantee traceability, sustainability and ethical trade practices.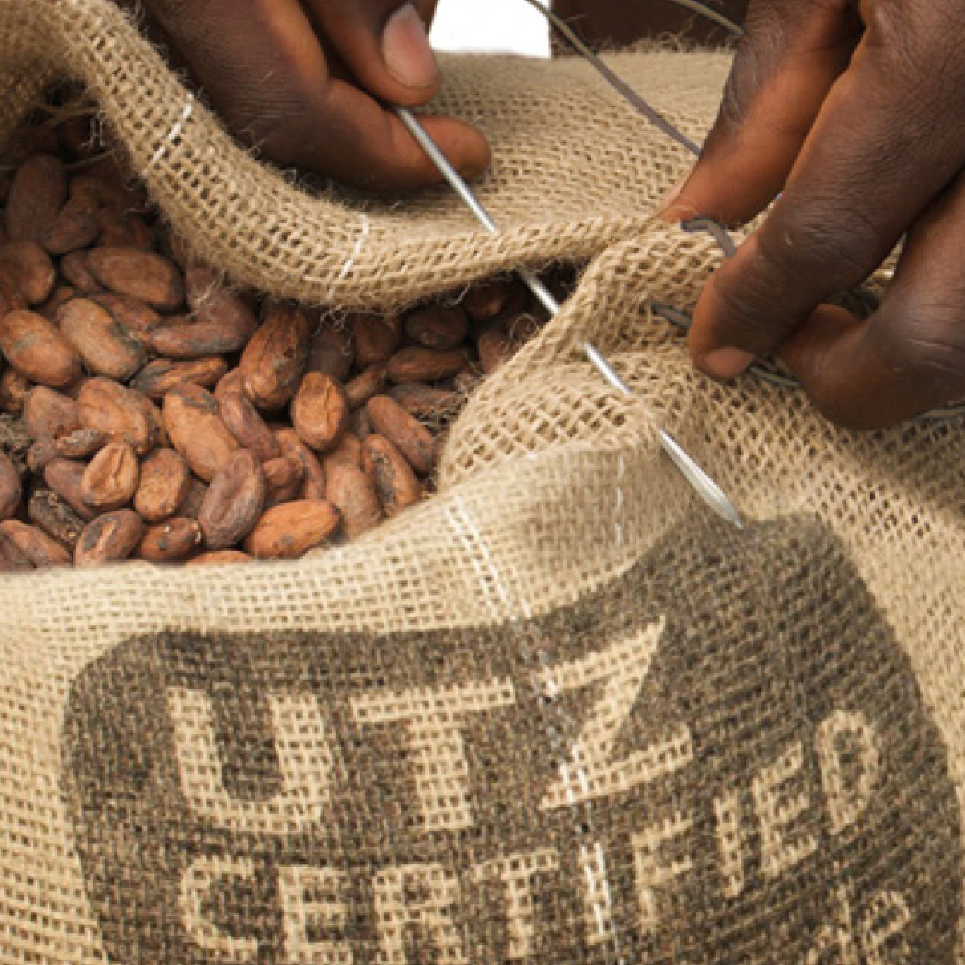 Santa Barbara Chocolatier recipe:
Ingredients for Belgian Beer Chocolate Truffles
Beer Ganache
8oz. Belgian Beer

3oz. Honey

1lb. 4oz. of our Imported Belgian Dark Chocolate Grand Aroma

3oz. Butter
Additional Chocolate ingredient
Belgian Milk Chocolate Couverture
Preparation of Beer Truffles:
Boil the Belgian beer with honey.

Pour onto the Belgian Dark Chocolate and mix so it is smooth.

When the ganache reaches 87F add butter and mix with a hand mixer.

Pour ganache into a parchment lined sheet pan and let it crystallize for 14 hours at 60F.

Temper the milk chocolate couverture and spread a thin layer of the tempered Belgian Milk Chocolate on the ganache side.

When it's crystallized, turn the ganache and spread another thin layer of tempered Belgian Milk Chocolate on the other side.

Cut into 1/2" by 2" rectangles.

Lastly, dip each ganache rectangle into tempered Belgian Dark Chocolate Grand Aroma.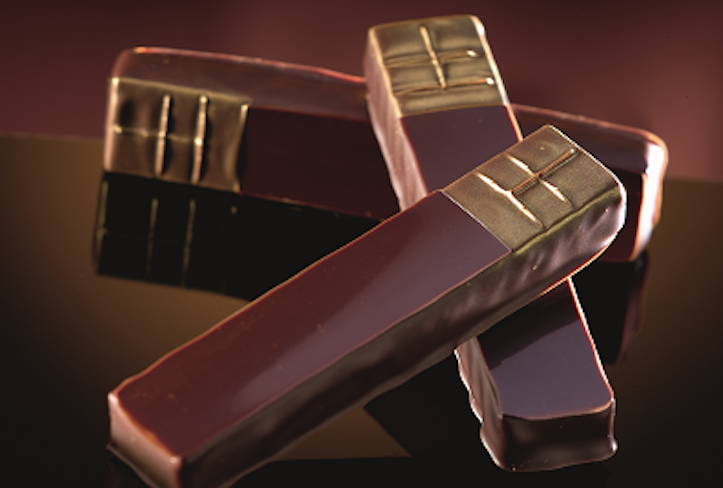 Warranty Information
Our Belgian Wholesale Chocolate Grand Aroma recipe marks the strong points of the best Belgian chocolate which are flavors of dark cocoa with an earthy flavorful melt.