Chocolate Fudge Brownie Recipe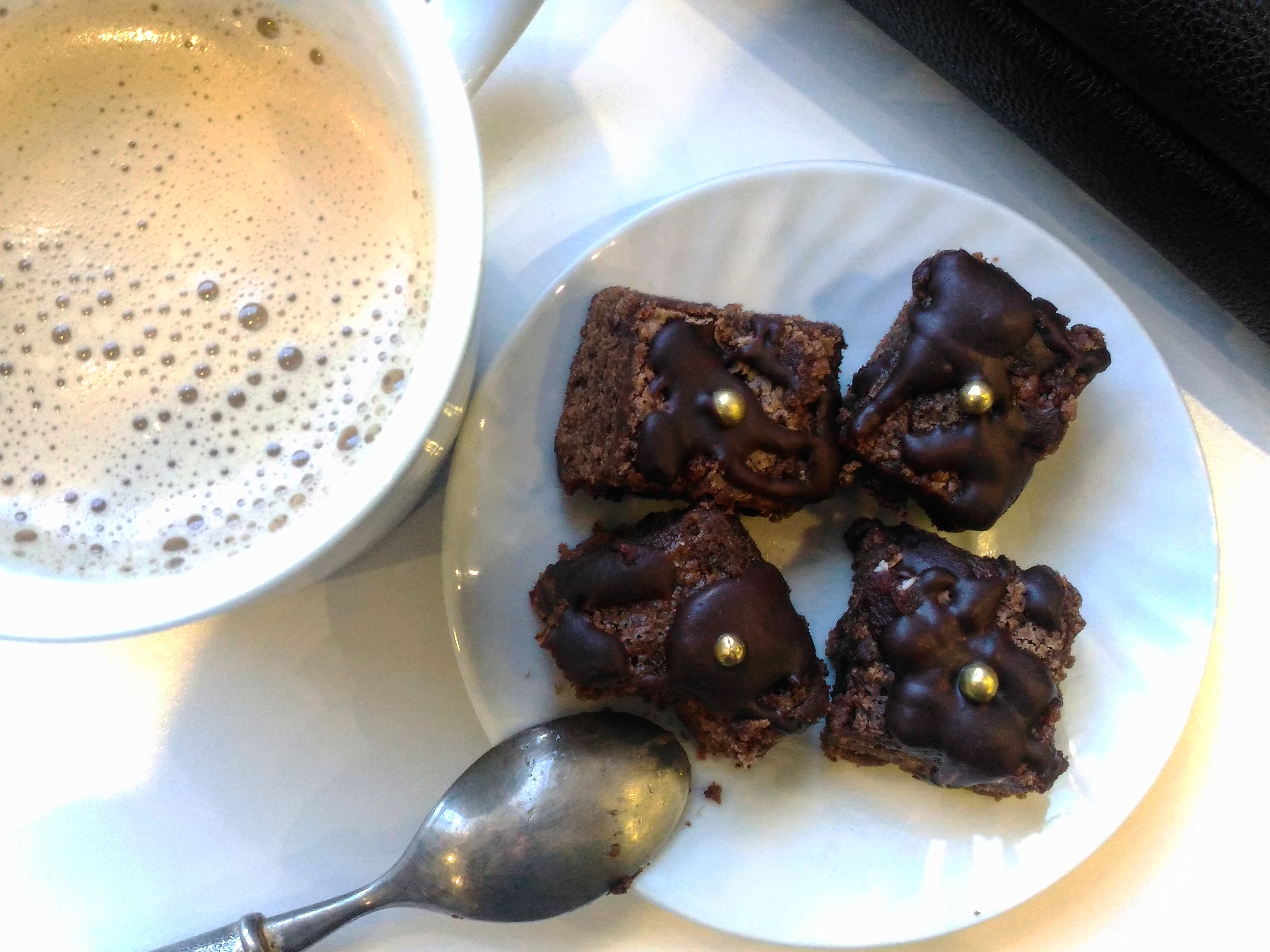 When I was an 8 year old girl I used to visit my aunt every summer She taught me how to make bracelets, how to paint on wood and the best part, she taught everything she knew about baking. During those years she used to work baking cakes and treats for parties and I loved to help her!
I learned all the basics: butter cookies, chocolate chips cookies, sponge cakes, chocolate cake, meringues… Also, I remember her decorating the cakes (there were no rice paper to decorate the cakes or gelatins, it was all by hand and she was really good doing it) and of course, the best part, tasting everything!
My ultimate favorite she ever taught me is this one: Chocolate Fudge Brownie Recipe. Nowadays, almost 20 years later I STILL use this recipe every time I am baking brownies. Why do I love this recipe so much? Well, if you like your brownies to be cake like, look for another recipe, but, if you enjoy a good piece of ooey gooey moist brownie, keep reading.
For this recipe I will use Santa Barbara Organic Dark Chocolate 70%.
Ingredients:
3 eggs
½ butter, room temperature
1 cup of all purpose flour
¼ cup of Rainforest Baking Cocoa
1 cup of sugar
1 pinch of salt
¼ cup of brewed black coffee
5.5 oz of Organic Dark Chocolate 70%
Instructions:
In a double boiler, melt 3.5 oz of the organic dark chocolate, butter and black coffee. When already melted, let it cool down aside.
In a large bowl, beat the eggs for around 2 - 3 minutes until pale and fluffy; this will bring air into the eggs and this is what helps to get that crispy top on brownies. If you don't have an electric mixer don't worry, you can do it with a hand whisk.
Add the sugar and pinch of salt, mix again until everything is well integrated.
When your melted chocolate is room temperature, pour it into the bowl and stir it with a spatula.
Time to sift both the all-purpose flour and the Rainforest baking cocoa powder; add them to the batter and fold them in, do not over mix because then we will end with cake brownies.
Pour your brownie batter into an 8 inch pan or any molds you have. You can add some cocoa powder to the pan or molds to make it easier to un-mold. For this using parchment paper or foil helps.
Bake for around 30 min at 350° F, keep an eye on them after 25 minutes, remember all ovens are different and we don't want to over bake the batter.
Melt the remaining 2 oz of chocolate and decorate the brownies with it.