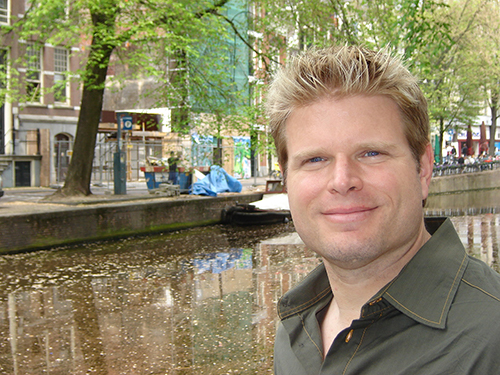 Santa Barbara Chocolatier Jason Vishnefske in Amsterdam
Dutch Chocolate, Amsterdam's Delight in The Chocolate Shop
Imagine those chocolate melts in your mouth; dark, milk or white that is soft and warm! A vacation in Amsterdam is no less than having a chocolate filled vacation with tons of cocoa and that's the reason why Holland is known as the land of Dutch Cocoa. Eye out the best chocolate cookies ever that are served fresh from the oven entailing rich and flowery white chocolate and mark our words, these are going to be the best-cookies you will ever eat in your life. For most of the people, it takes a lot to make them "Wow" but Amsterdam is one such destination which does that amazingly. It's completely worth visiting and the places here are quite simple and offer one-of-a-kind chocolaty experience that you will cherish forever!
If you don't prefer having chocolate or white chocolate, then Amsterdam is certainly not the place for you. Amsterdam is known for serving one amazing chocolate cookie that's filled with toothsome bit of white chocolate in the centre that makes it worth eating. If you're lucky you'll have one while they're still warm and the white chocolate in the center will still be slightly melted. Amsterdam is jam-packed with plenty of wonderful places to explore on.
While strolling through the streets of Amsterdam, you will stumble across a lot of chocolate shops in Amsterdam that you couldn't pass without giving it a try as they are simply irresistible. Amsterdam City is absolute heaven and no matter what diet you are surviving on, forget it for a while and indulge in some delectable chocolaty stuff with a variety of incredible flavors to choose from. The chocolate here tastes amazing and you won't need anything else for having a chocolate filled vacation in Amsterdam city. It's time to satisfy your sweet tooth cravings at our selection of top chocolate places in the city, sampling Amsterdam's famous range of handmade and luxurious chocolates. Beware and don't fall for some vibrant and beautifully wrapped chocolate eggs. The chocolates are truly a pure bliss and an awesome treat to spoil yourself and your loved ones!


Vanderdonk
The newly hitched chocolate boutique in Amsterdam bears the name of Vanderdonk. This amazing chocolate shop was initiated by the two brothers, Marcel and Pimm. Marcel acquired the art of chocolate from his beloved grandmother. Keeping aside home-made products, they are also selling Europe's finest chocolate brands comprising of (royal) Prestat from the UK, Bonnat from France and Summerbird from Denmark. Oh yes! The Saturdays at Vanderdonk are all about selling freshly-made chocolate truffles.
Location: Vanderdonk, Nieuwe Spiegelstraat 72, Amsterdam.

Unlimited Delicious
The name significantly does justice and stands true for this wonderful chocolatier. Step in to the world of home-made and exclusive pralines, truffles and bonbons with the best of ingredients. From the vast range of Tamarind Sambal, Grappa Poli bonbons to enticing fruit truffles – they make it all!
Unlimited Delicious, Haarlemmerstraat 122, Amsterdam

Puccini Bomboni
Meet the most popular Amsterdam chocolatier, Puccini. The Puccini Bomboni chocolates are purely handmade in the kitchen space of their Staalstraat shop. Each of their chocolate has unique flavor and they are made out by blending distinct herbs and spices comprising of lemon grass, pepper and nutmeg. The extra ordinary alcoholic drinks include cognac, rum currant, cointreau and fruits like raspberry or cranberry for instance, are all blended in to form a good tasting chocolate.

Location: Puccini Bomboni, Staalstraat 17 and Singel 184, Amsterdam

Huize van Wely
Head on to the finest chocolatier in Amsterdam City, Huize van Wely, which appears more like a jewelry shop displaying 'dark brown diamonds' and 'vanilla coloured gem stones' – all equally tempting. The bonbons are usually packed in beautiful boxes with curly bows; a gift from Huize van Wely will capture any chocolate-lovers heart.

Location: Huize van Wely, Beethovenstraat 72 and Gelderlandplein 173
Artichoc
Stepping in to the divine world of chocolaty art displayed right on the windows and interior. This wondrous chocolate destination is absolutely worth visiting and is by-far one of the most amazing chocolatiers of Amsterdam City. The never-ending chocolate craving can be satisfied here with 44 various kinds of bonbons as well as great chocolates that are available in unique shape of Delft Blue Clogs.
Location: Artichoc, Koninginneweg 141, Amsterdam

Hotel Chocolat
Hotel Chocolate is renowned as luxury British Chocloatier and cocoa grower that opened its doors for public back in June 2012. Moreover, the best thing about Hotel Chocolat is that it offers chocolate lovers an escape from their bustling and busy routine life by serving them finger-licking good, tempting and high quality chocolates. Once you open their box of happiness, you will be taken away forgetting the ugly side of your life. Upon tasting the chocolate and taking it in your mouth, your mind will think of an amazing chocolaty island. Quite similar to the feeling of sipping quality wines, the finish of the chocolates is long and luscious. Don't forget that it's a fancy chocolate boutique, not an ordinary shop.
You will find a complete and vast range of delicious and affordable chocolates in all shapes and flavors, allowing you to find your perfect treat for yourself and your loved ones.
Taste the Purist Selection –the selection of pure chocolate bars churned out of 100 percent of cocoa from of the planet earth's most desirable cocoa beans.
Eat up the little treasures of chocolate that are wrapped like jewels.
Seasonal chocolates comprising of the Taste of Summer collection and chocolates to chill.
Hotel Chocolat is famous for its incredible and incomparable largest chunk of chocolate 'giant slabs'. Well, there lies a little surprise behind the hotel and that's about having their own cacao plantation situated in Rabot Estate in Saint Lucia. Hotel Chocolat is known for crafting and creating their own chocolates in Cambridgeshire.
Location: Hotel Chocolat, Heiligeweg 7, Amsterdam Centre.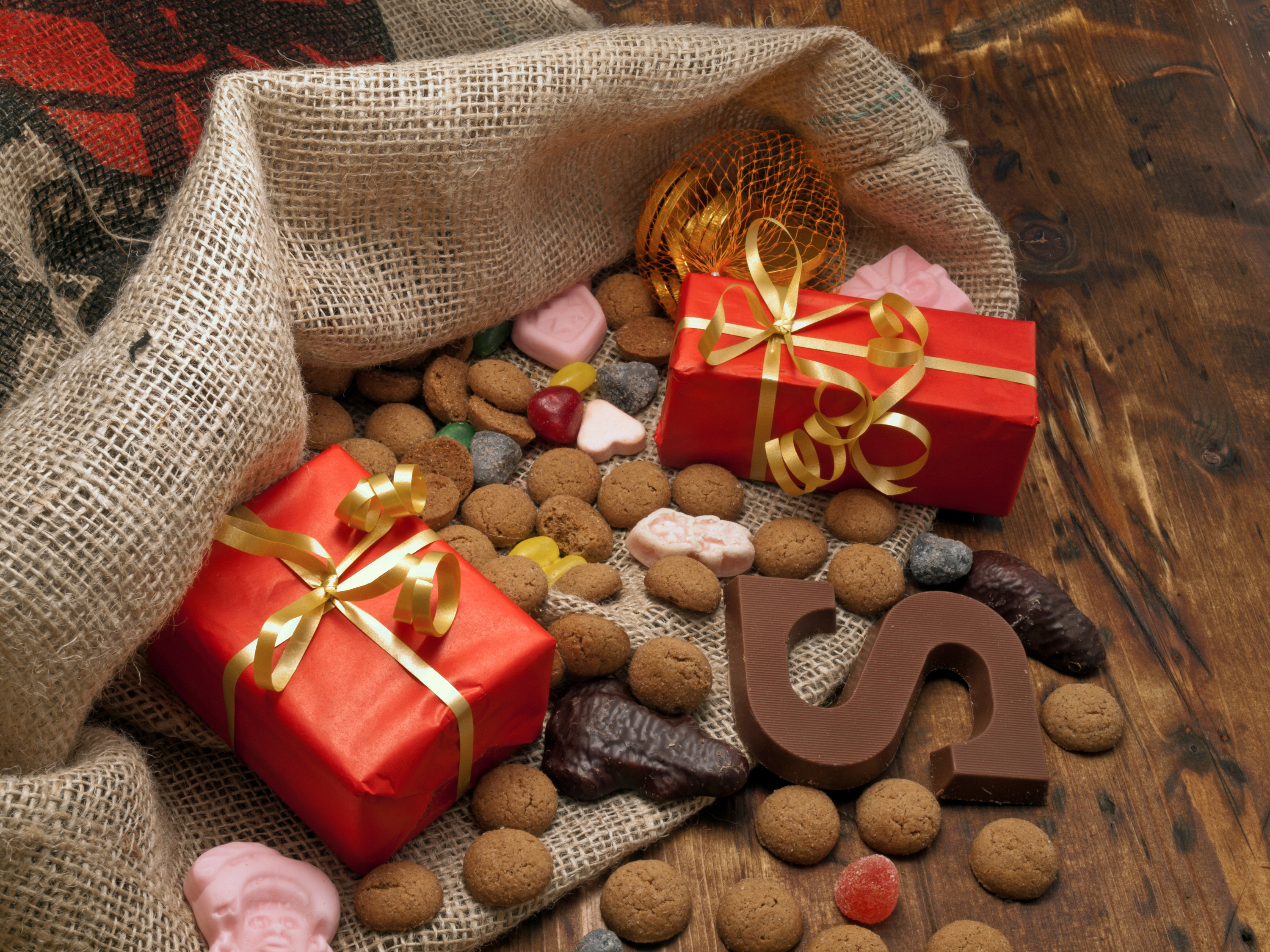 Amsterdam is filled with fun chocolate shops serving the finest Dutch chocolate stylized unique to Holland.