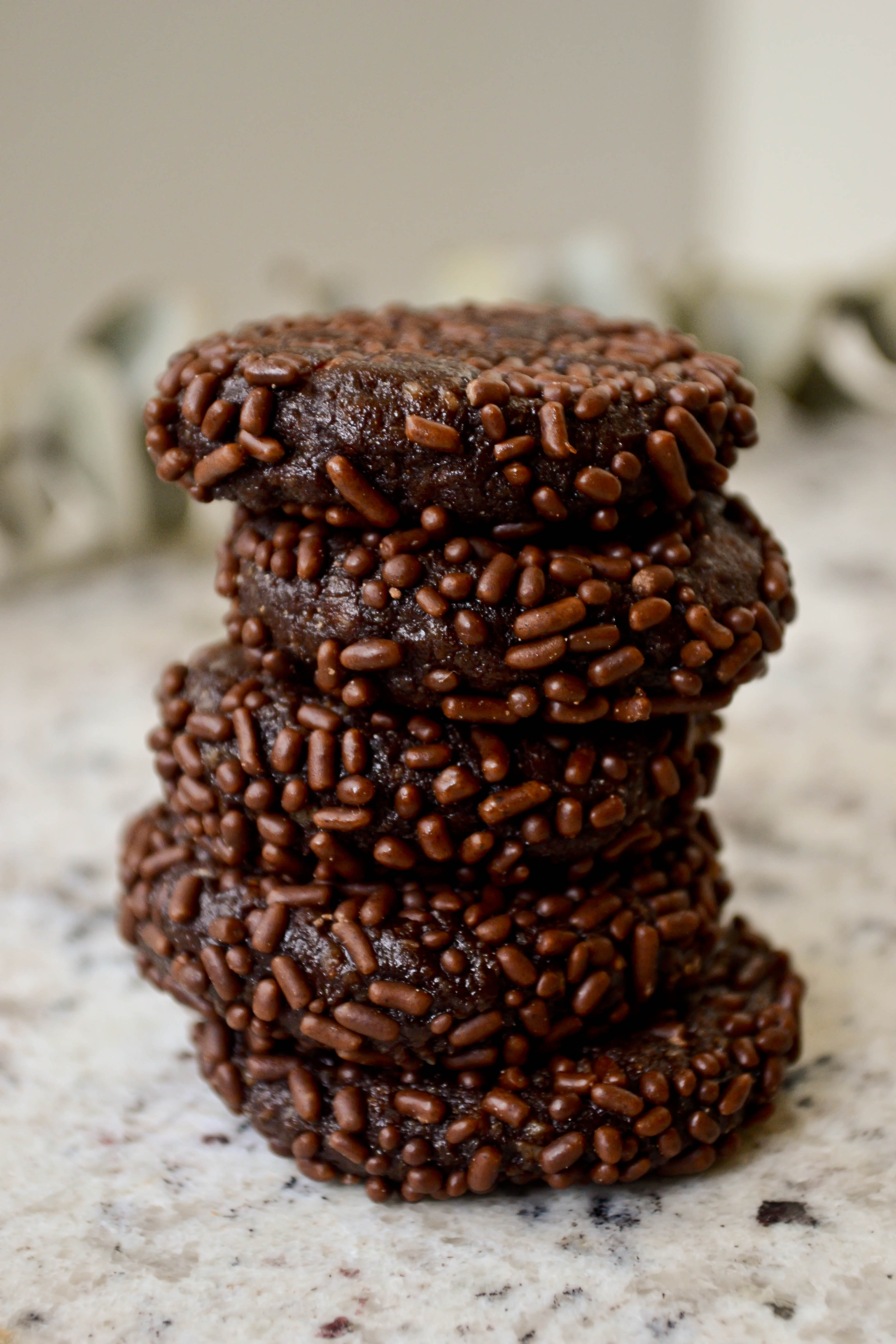 Easy Chocolate Marzipan Recipe
Marzipan is an elastic paste mainly made with almonds and powdered sugar. It is an edible dough that you can make as many shapes as you want with it. It is popular around the world to create edible figures for decorating cakes, cupcakes, and chocolates. Personally I enjoy eating marzipan straight in a truffle shape. It is the perfect bite size as a truffle. Also the truffle shaped marzipan pieces are perfect for a gift box.
There are many stories about where marzipan was created; most say it was created in Persia. As the Persian Empire moved Westward the empire set up manufacturing of marzipan since it was an important food within the culture. It was sweetened with honey and flavored with rose water. Considered a nourishing meal high in protein, shelf stable and easy to transport, this almond bread (marzipan) was suitable for daily eating and perfect for a long journey. The word itself "marzipan" which we use today, is likely derived from the cultural influence of a Eurasian word combination "lawz" which is Persian for almond and "pan" meaning bread in Spanish. Overtime the word became reinterpreted and spoken in several Western dialects eventually becoming the word we know today as marzipan.
A curiosity of this yummy treat is that in the beginning of the 17th century, marzipan was produced in the pharmacy as a medicine because a famous physician of the time started to claim that marzipan almond paste was good for the brain; in fact, it is likely good for brain activity because the almonds contain protein and natural lecithin which stimulate brain cells and help with metabolism.
Some people enjoy plain marzipan because it is delicate and delicious itself. Others prefer variations that include marzipan dipped in chocolate, coated in caramel or this original and traditional European version below, with cocoa powder. The traditional almond marzipan recipe is easy to make, has a long shelf life and quick to eat.
Because this is a luxurious treat, it is really important to use high quality cocoa powder in making marzipan like Rainforest Bulk Cocoa Powder from Santa Barbara Chocolate.
Chocolate Marzipan Ingredients: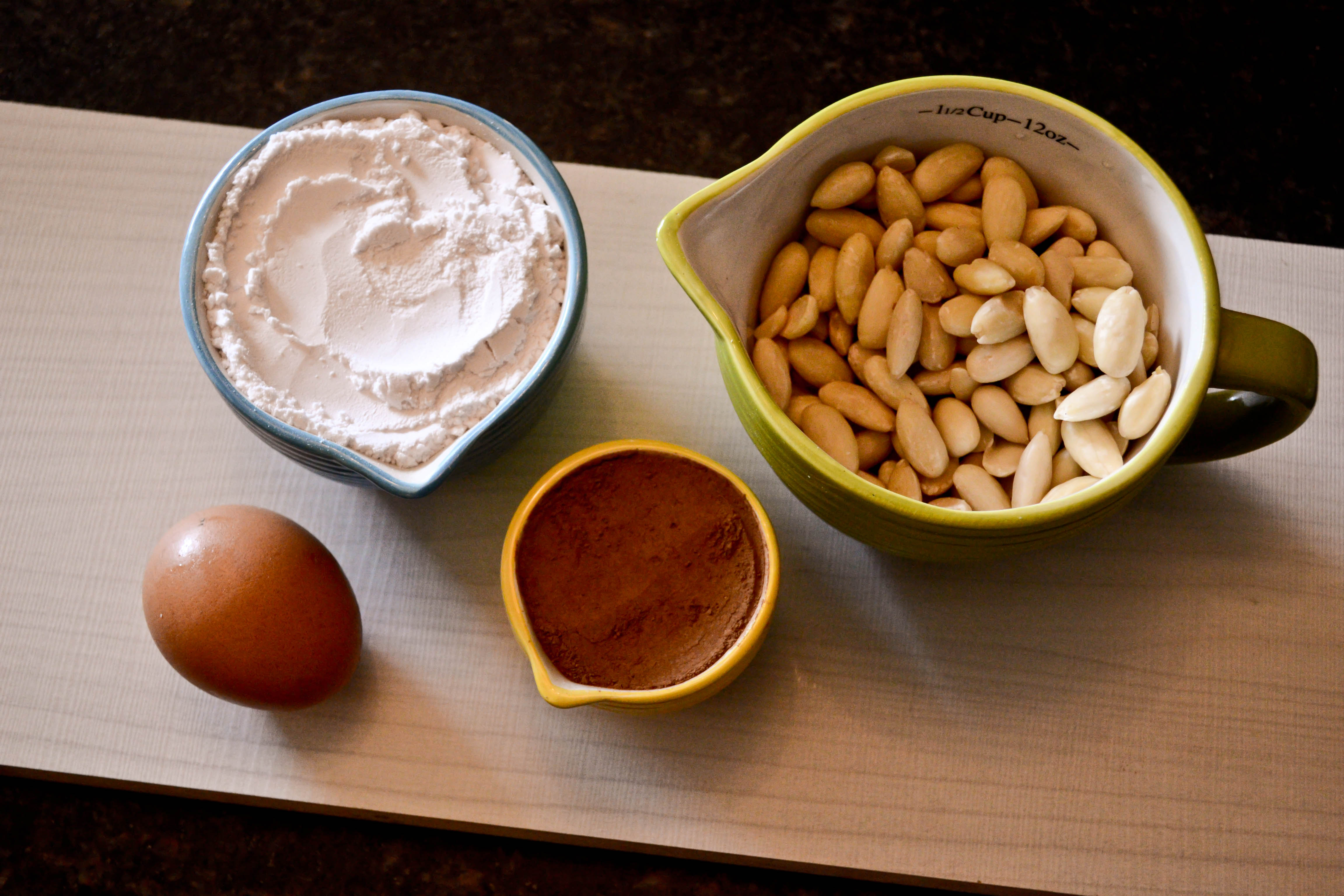 1 cup of almonds, peeled
1 cup of powdered sugar
¼ cup of Rainforest Bulk Cocoa Powder
1 egg or 2 tbsp honey - egg is used in the traditional marzipan recipe
Chocolate sprinkles, optional for appearance
Chocolate Marzipan Recipe Instructions: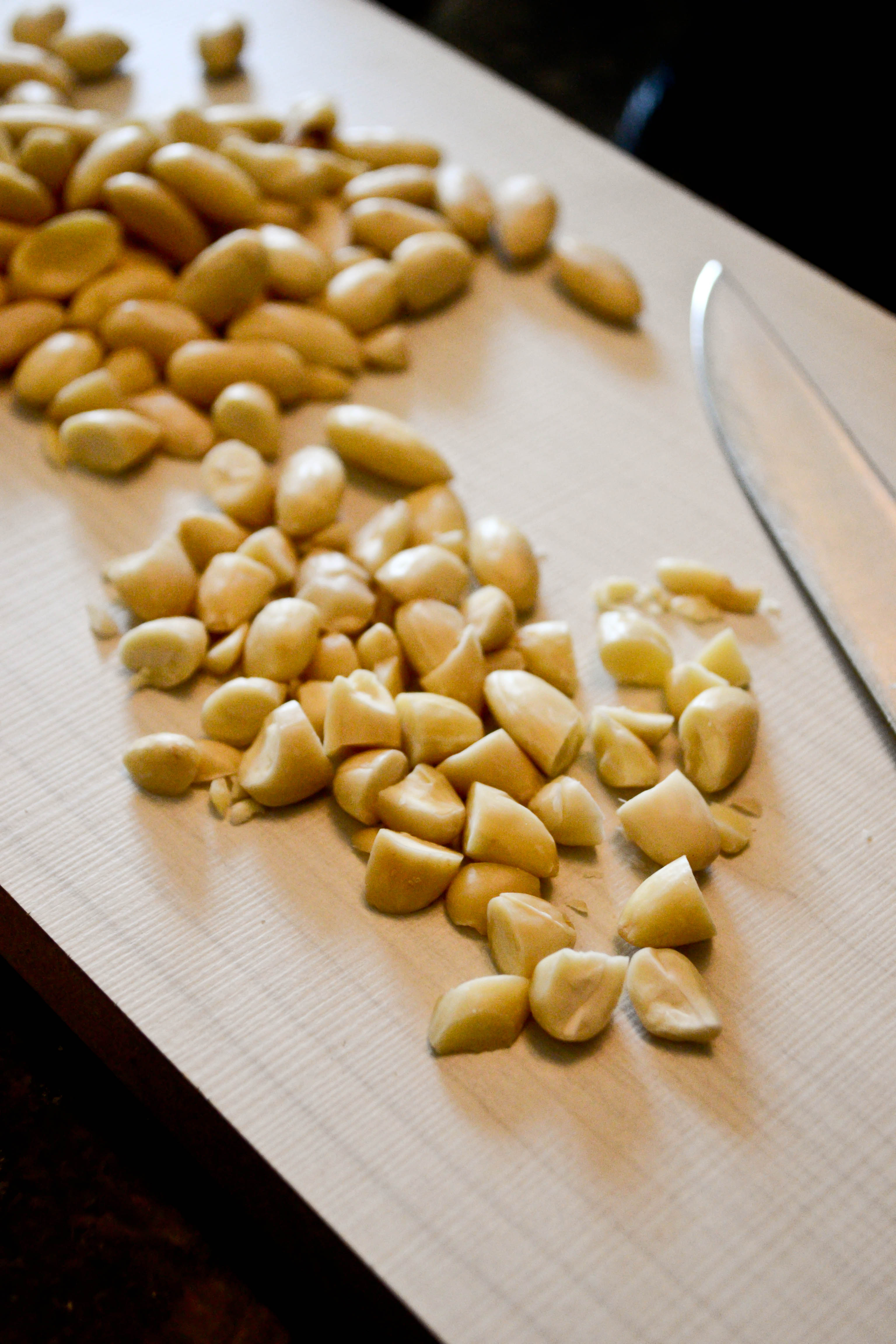 Chop your peeled almonds and put them in the blender or a food processor.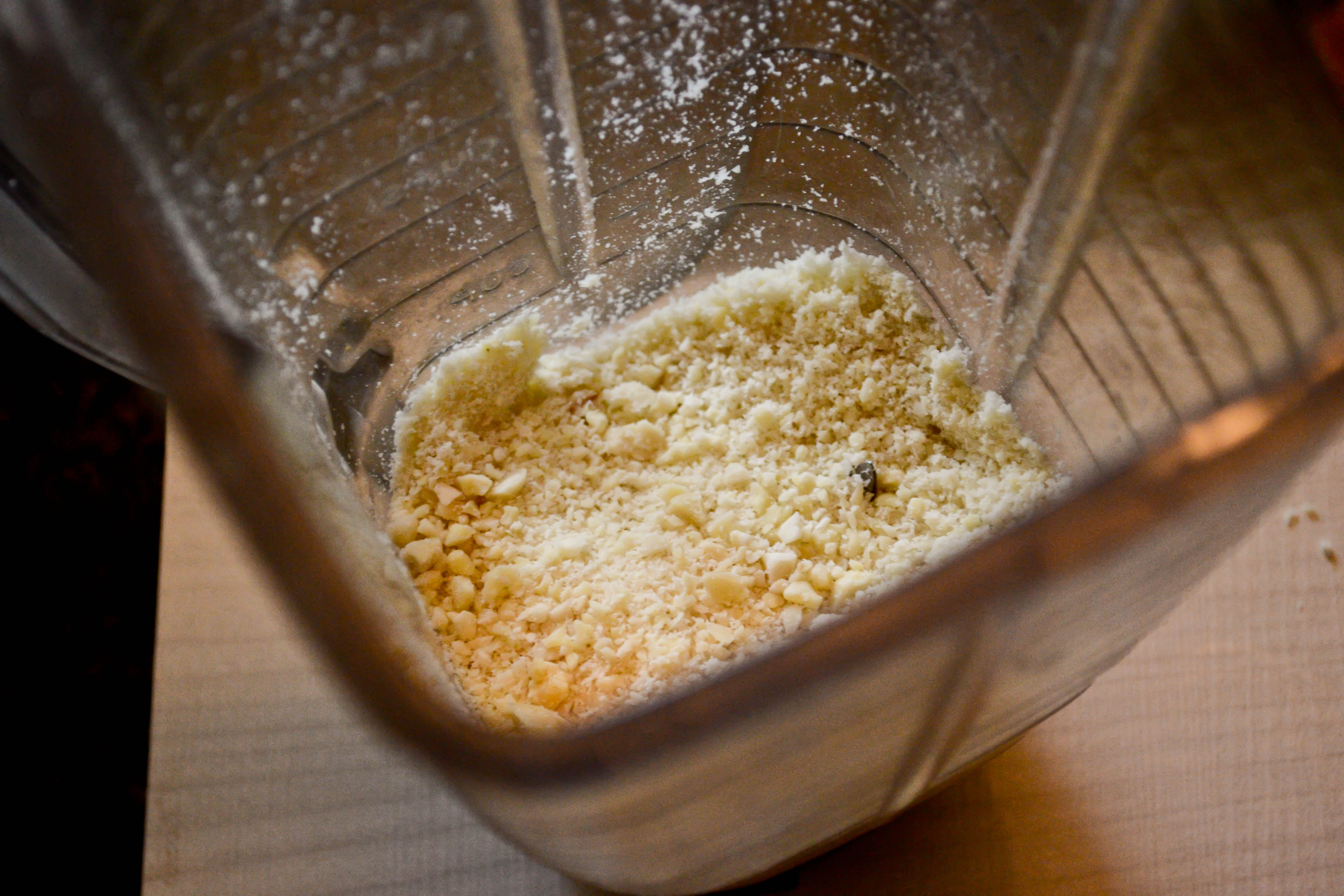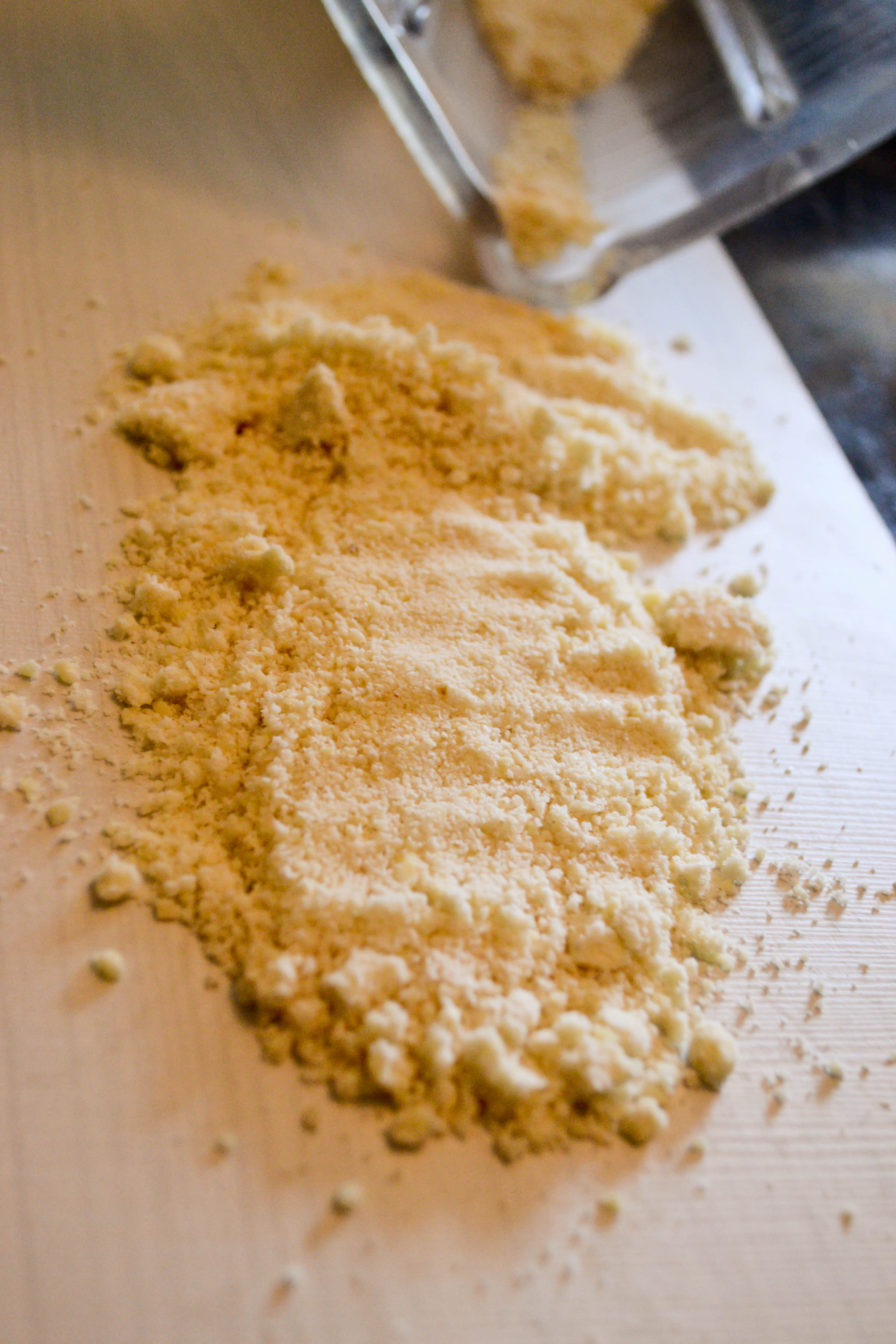 Blend until you get an almond flour texture. Be careful to blend it really well, you don't want any big chunks.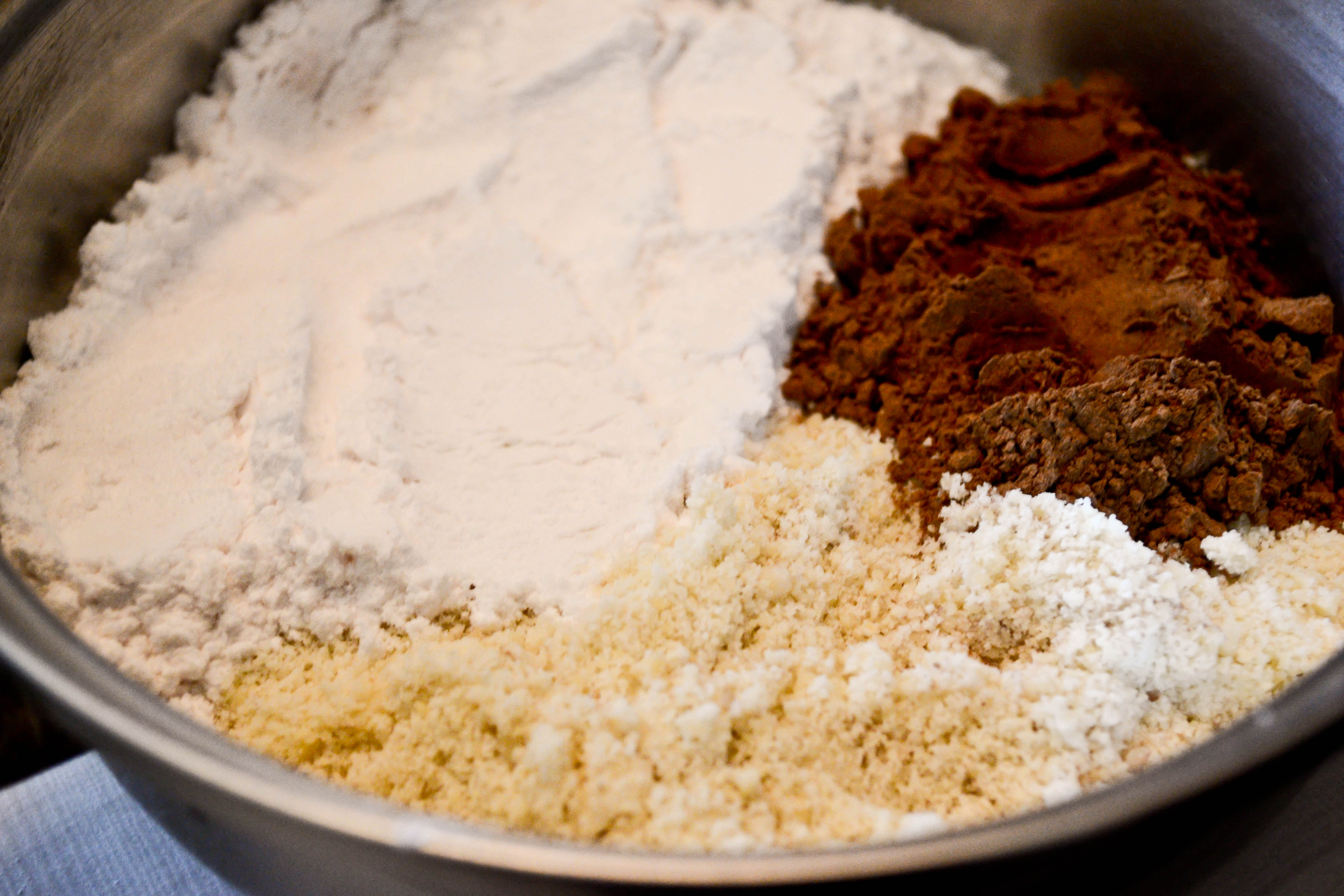 In a saucepan add the almond flour, Rainforest Bulk Cocoa Powder and powdered sugar, mix together.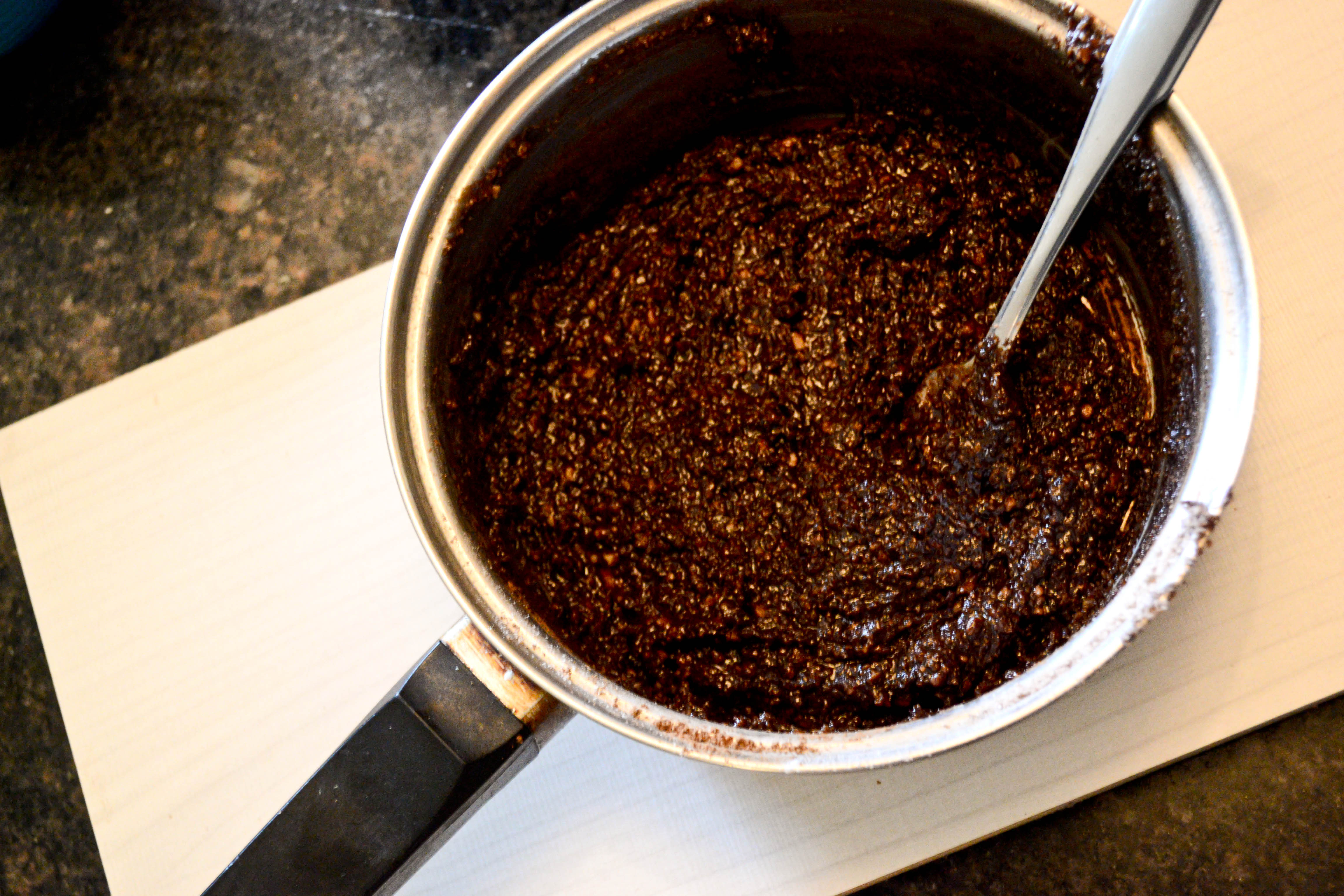 Incorporate the egg in the middle and place it over low heat.
Stir continuously until all the ingredients are combined.
Keep stirring for 5 minutes and then take it off the heat.
Place it in the refrigerator and let it chill for 15 minutes before decorating. This way the marzipan is going to hold the shape much better.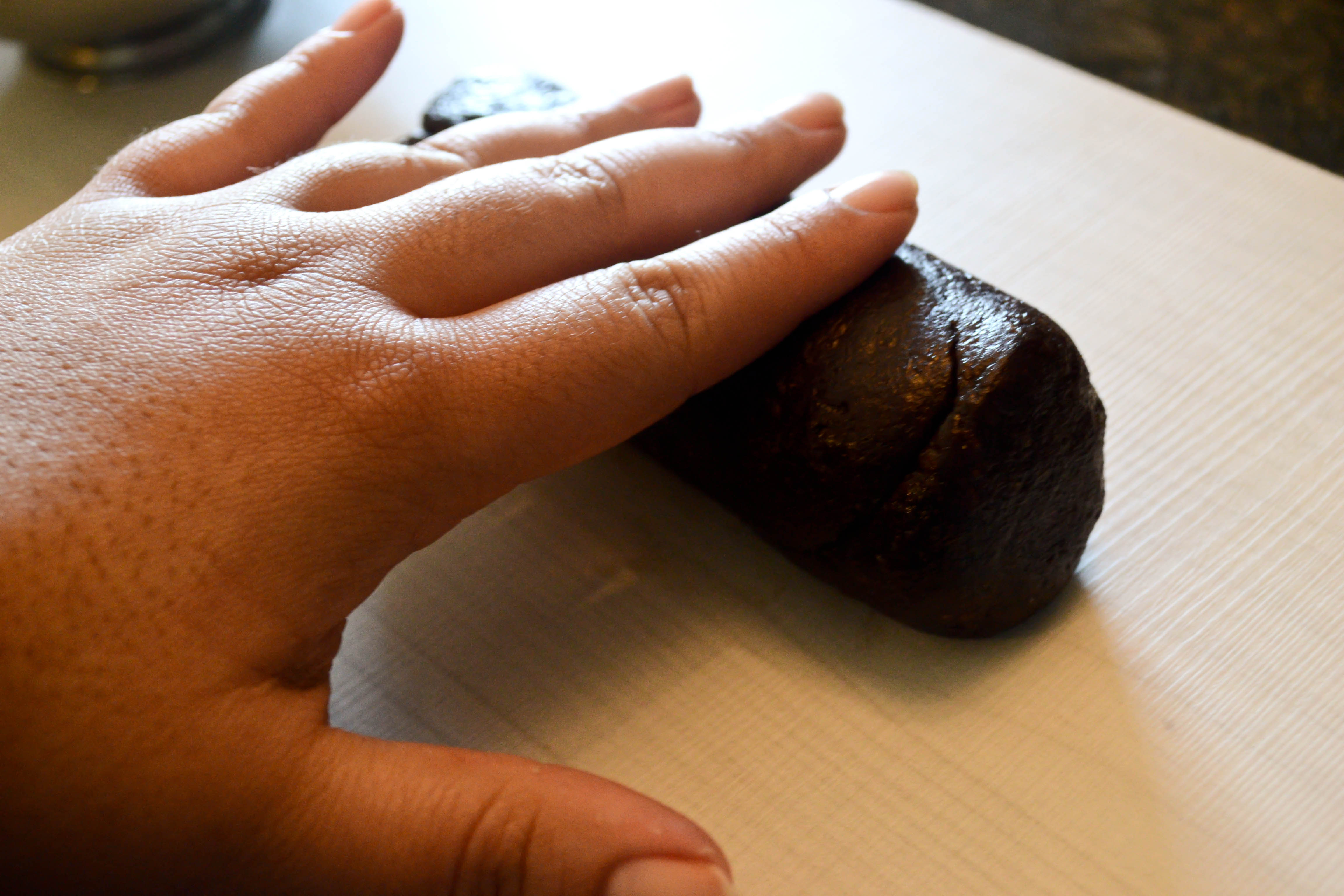 When already chilled, roll the dough into a tube shape.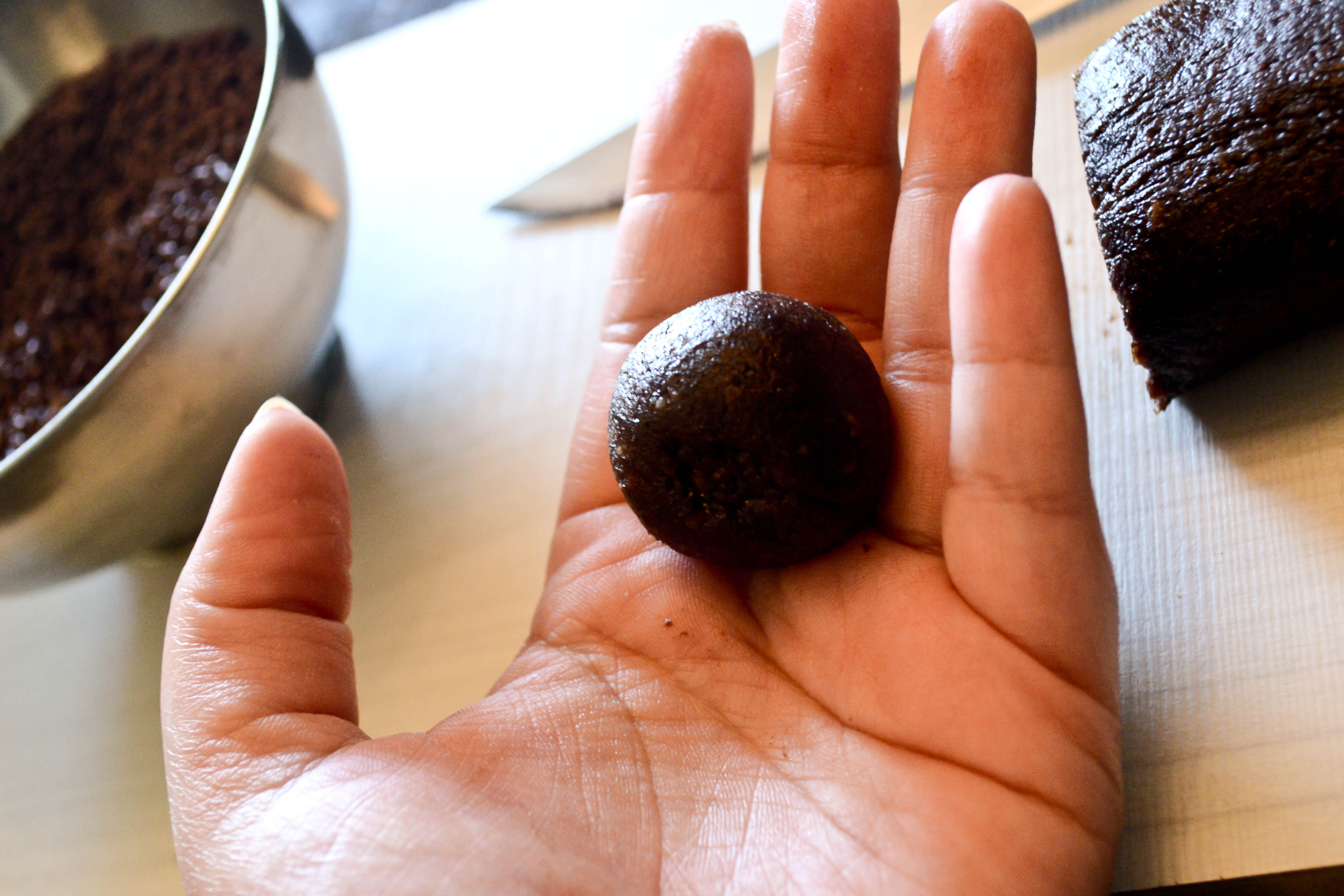 Slice the tube and form little marzipan balls.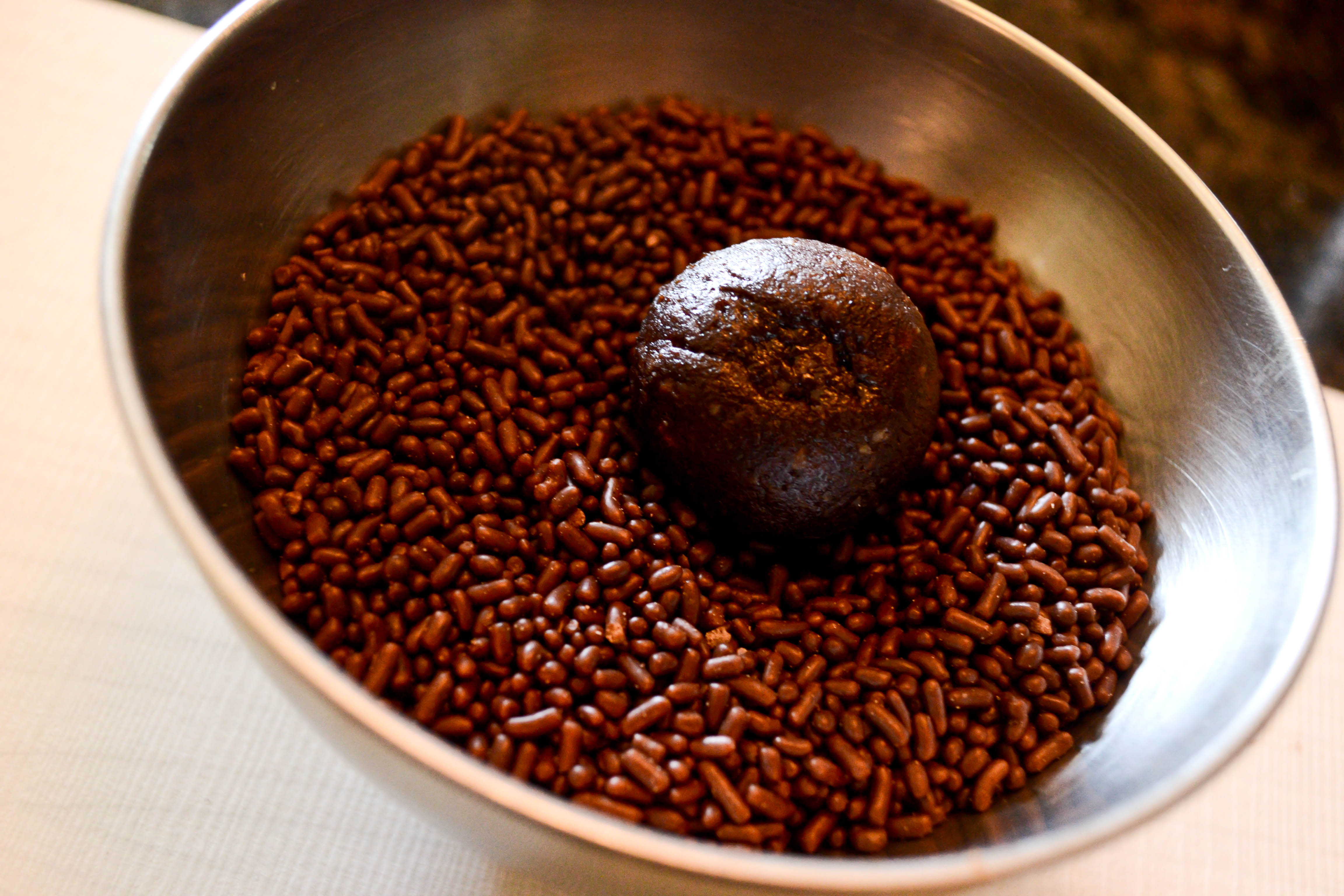 Cover the balls with chocolate sprinkles to decorate them.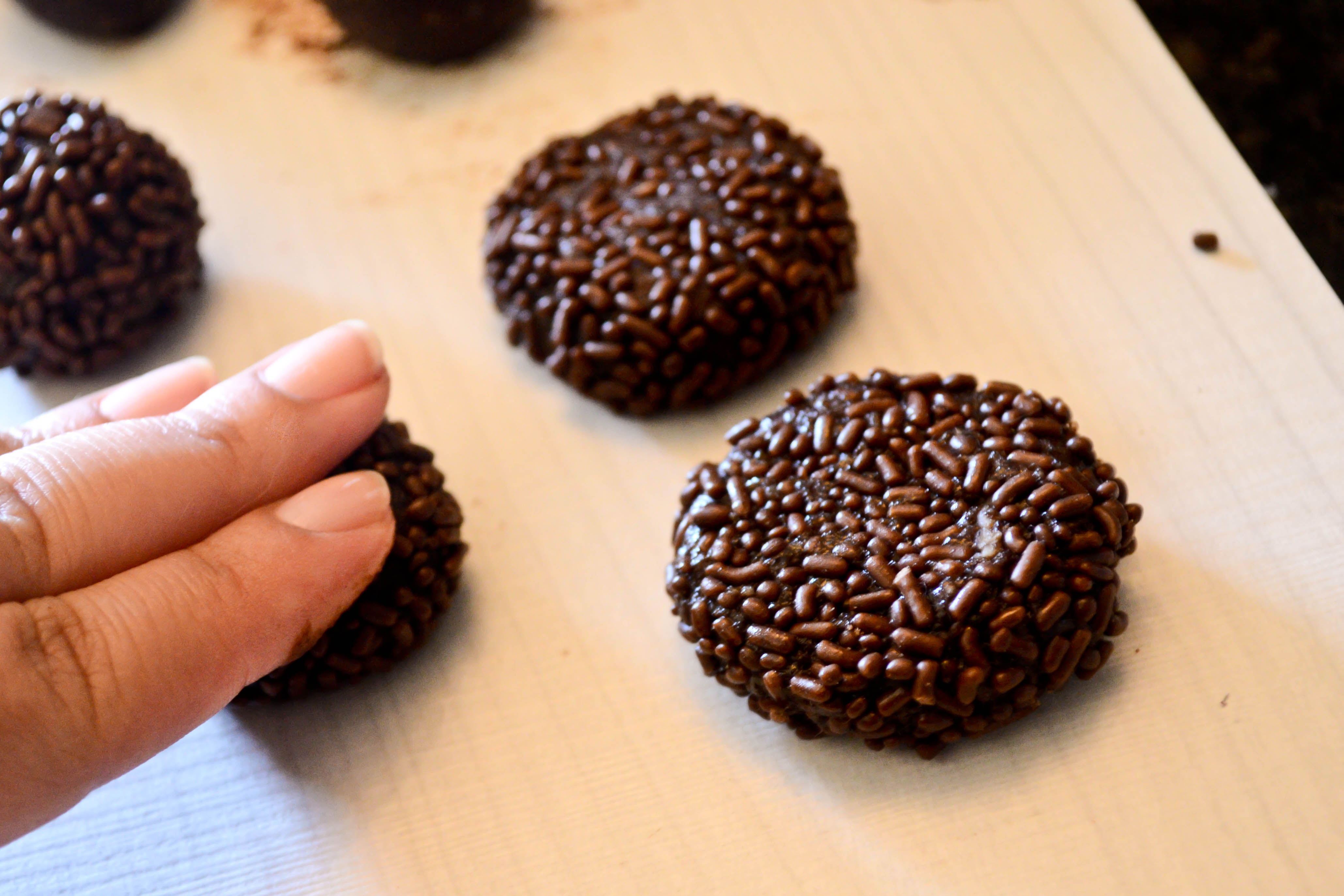 Place them on a baking sheet and slightly press down with the back of a spoon or with your fingers.
Let them set in the refrigerator for 5 minutes more and then they are ready to serve.
| | |
| --- | --- |
| Round size (diameter) | Estimated yield |
| 1 inch | 30-40 rounds |
| 1.5 inches | 20-25 rounds |
| 2 inches | 15-20 rounds |
| 2.5 inches | 10-15 rounds |