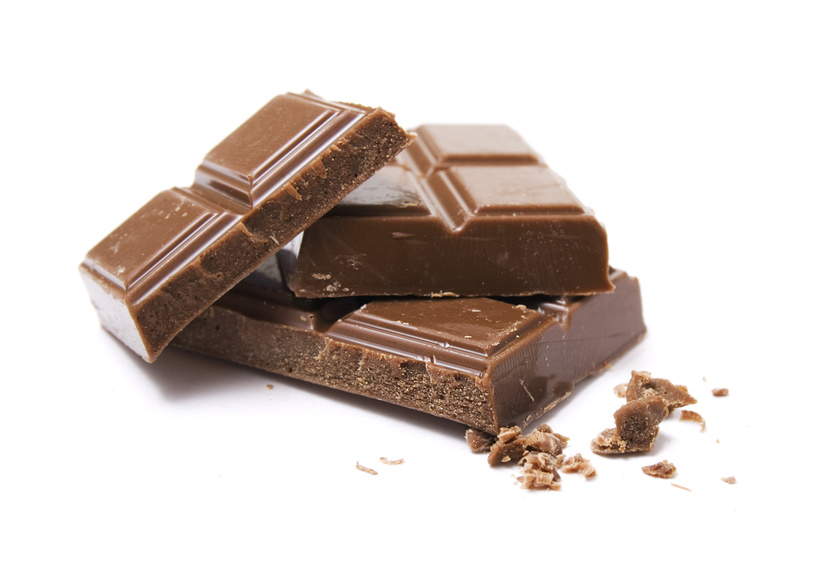 Chocolate lovers around the world rejoice -- science has come up with yet another excuse for you to indulge in your favorite treat!
Researchers from the University of Maine and South Australia have found that chocolate is not only delicious, it's good for your memory and other cognitive skills.

In the study, individuals who ate chocolate once a week were found to have positive associations with cognitive performance, "across a range of cognitive domains," according to the findings that were published in the journal,Appetite.

The world consumes a whopping 7.2 million metric tons of chocolate every year. The U.S. specifically accounts for 20% of all chocolate consumption, with 91% of women preferring to eat chocolate over 81% of American men. And luckily for us Americans, the study's results reflect that our choco-addiction is certainly paying off. The researchers found that consuming chocolate more frequently was "significantly associated" with higher performance on a number of tests that measure cognitive functions such as visual-spacial memory and organization, working memory, scanning and tracking, and abstract reasoning.

"The present findings support recent clinical trials suggesting that regular intake of cocoa flavanols may have a beneficial effect on cognitive function, and possibly protect against normal age-related cognitive decline," the researchers concluded.

Well, this is certainly exciting news. But does it matter what kind of chocolate you consume? Because the researchers theorize that the chocolate's cocoa flavanols and plant produced compounds are the reason they help to boost your brain, sticking to dark chocolate is probably your best bet. The best dark chocolate is typically organic dark chocolate, made with minimal ingredients and sustainably sourced.

Luckily for chocolate lovers out there, there are many ways to consume the sensuous treat. For example, buy bulk dark chocolate and melt it into a ganache on a double boiler and use it for fondue for fresh fruit. Alternatively, find high quality unsweetened baking chocolate and create your own confectionery treats. Baking chocolate provides a solid foundation that allows you to flavor and sweeten your favorite food to your liking.

How do you like to eat brain-boosting chocolate? Let us know your favorite recipes in the comments below!