The production of chocolate is among the world's largest industries. There are thousands of brands of chocolate around the globe, but ask people which country is host to the best chocolate, and most will probably tell you Belgium! Belgian chocolate brands are famous for their texture, taste, and affordability, making them a firm people's favorite.
The Belgian chocolate industry is known for creating the best chocolate products on earth and producing the most decadent flavors. If you love chocolate and haven't yet tried Belgian chocolate brands, strap yourself in!
We've put together a list of the top 13 Belgian chocolate brands you should definitely try out if you love chocolate as much as we do!
Leonidas
Leonidas is a classic Belgian chocolate brand with over 900 years of heritage and several physical and online stores worldwide. Leonidas offers over 100 different varieties of Belgian chocolate made of only the finest ingredients. Leonidas differentiates themselves from other chocolate producers by using 100% cocoa butter and not palm oil hence the difference in taste and texture.
We think the most delicious chocolates from this brand are the chocolate-based orangettes and bars. All their offerings taste like they have been made with love and are sure to spread happiness by their sheer quality.
Godiva
Godiva Chocolate is a world-famous brand of Belgian chocolate. The company was founded in 1926 by Joseph Draps, and it is now owned by Yildiz Holding. Godiva's chocolate is made from only the finest ingredients, and its products are beloved by chocolate lovers around the globe.
Godiva's chocolate is made from a blend of cacao beans from Africa and South America, and the company is known for its high-quality ingredients and intricate flavor profiles. In addition to its signature dark and milk chocolates, Godiva also offers a wide range of flavor-infused chocolates, including fruit, nut, and Spice blends.
In addition, Godiva has beautiful chocolate boxes that are perfect for gifts or parties because of their intricate decorations.
Neuhaus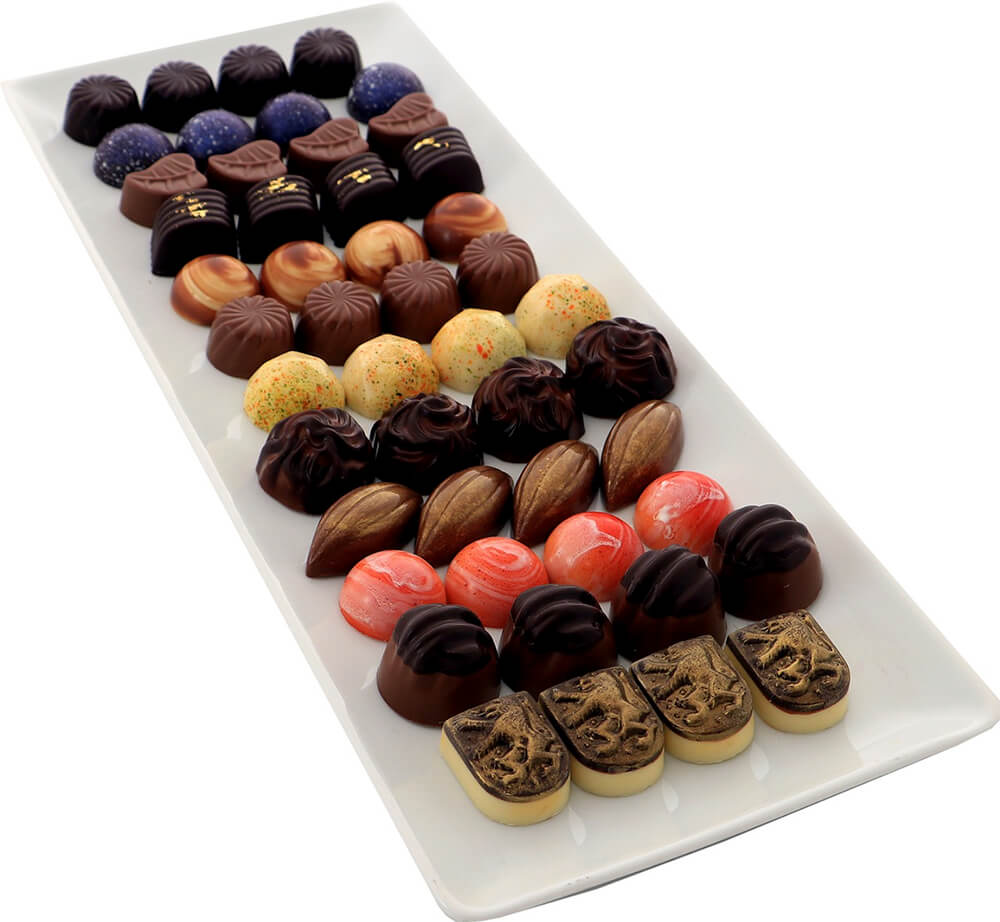 When it comes to chocolate, Neuhaus has a long and rich history. The company was founded in 1857 by Jean Neuhaus II, and it has been crafting delicious chocolate treats ever since. All of Neuhaus's chocolate is crafted entirely in Belgium, and the company sources 25% of its cocoa from its own cacao farm. Neuhaus is acknowledged for the inventions of bonbons and is the widely-recognized pioneer of Belgian Praline.
Bruyerre
Bruyerre is a brand of gourmet chocolate that has been delighting taste buds for over 100 years. The famous Belgian chocolatiers create truffles, hazelnut praline ganache cream, and gianduja.
Whether you're looking for a decadent treat to savor on your own or something to share with family and friends, there's no doubt that this iconic brand has exactly what you need.
Cote d'Or
Known around the world for its rich, creamy flavor and smooth texture, Cote d'Or chocolate is the go-to choice for chocoholics everywhere. This brand of Belgian chocolate was first introduced in 1883. The chocolate is made from a blend of African and South American cocoa beans, which gives it a distinctive flavor. Cote d'Or chocolate is available in a variety of forms, including bars, coins, and even special Christmas shapes.
Cote d'Or has been voted several times the most innovative chocolatier in the world, putting it in a leading position in the best Belgian chocolate category.
Corne Port Royal
Maurice Corné was a pâtissier by trade, but in 1932 he decided to go into business as a chocolatier. He opened his shop on Rue Montagne aux Herbes Potagères in Brussels, and it quickly became a local favorite. The shop specialized in hand-made chocolates, and Maurice's creative flair soon earned him a reputation as one of the best chocolatiers in the city. Today, Corné Port-Royal still remains one of the most beloved chocolatiers in Brussels.
The expert chocolatiers at Corne Port-Royal start with only the finest ingredients and never use artificial flavoring or fillers to dilute the tasty goodness of their decadent treats.
Wittamer
Wittamer is a world-renowned Belgian chocolatier, known for its delicious and creative confections. Founded in 1910 by Henri Wittamer, the company has been passed down through four generations of the Wittamer family. Today, they continue to uphold the high standards set by their grandfather. All of Wittamer's chocolates are handmade using only the finest ingredients, and each piece is a work of art. Wittamer's chocolates are truly a treat for the senses from intricately detailed truffles to delicate fruit creams. If you're ever in Brussels, be sure to stop by the Wittamer shop on Place du Grand Sablon which is the same building where it all began over a hundred years ago!
Wittamer chocolate has several flavors, including dark chocolate, caramel, hazelnuts, almonds chocolate powder, and cranberry chocolate powder, among other flavors. Their products are also perfect as gifts for family and friends because of their stunning packaging!
Guylian
If you are a chocolate If your a chocolate connoisseur you've probably seen the company's flagship product its seashell-shaped chocolates, which are filled with creamy hazelnut praline. Guylian's chocolates are made with high-quality ingredients, including sustainably sourced cocoa beans. The company is also committed to sustainable practices, such as using recycled materials in its packaging. In addition to its original seashell chocolates, Guylian also makes a variety of other chocolate products, including truffles, bars, and spreads. Its chocolates are sold in more than 100 countries around the world. Guylian's seashell chocolates are iconic and have become synonymous with the brand.
Pierre Marcolini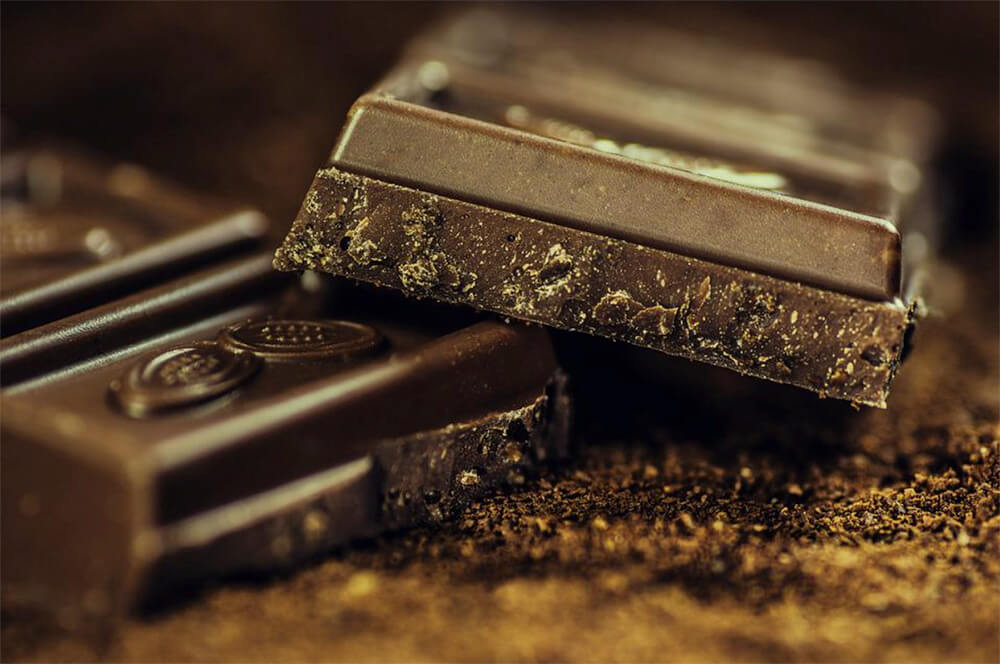 The name Pierre Marcolini is from two renowned chefs who teamed up to produce this most delectable chocolate. Pierre Marcolini is among the oldest Belgian chocolate brands. These famous Belgian chocolate makers operate their stores across Europe, France, and Japan.
Pierre Marcolini uses cacao beans directly sourced by local farmers. The chocolate production at Pierre Marcolini is prepared to the highest possible quality. If you are ever in the mood for tasting delicious Belgian chocolates prepared by international chefs, look for Pierre Marcolini.
Belvas
Compared to many of the more established chocolatiers we've mentioned, Belvas is a relatively new player in the chocolate world. Founded in Southern Belgium in 1987, this artisanal chocolate maker offers products that are not only delicious but also ethically sourced and environmentally sustainable. Whether you're a gourmand or a chocoholic, Belvas chocolate is sure to satisfy your sweet tooth.
Mary
Mary is the Belgian Royal Warrant Chocolatier and has been since 1942. The Belgian royal family has chosen Mary as their favorite chocolate and has nurtured a strong relationship with them since production began.
Mary chocolates carry a hefty price tag for their decadent Belgian chocolate. However, this is the price you pay for choosing chocolate endorsed by a royal dynasty!
Zabar
Zabar specializes in creating chocolate products that get international recognition for their unique aromas and flavors. Exotic spices are included when making these rich Belgian chocolate creations. They have a variety of chocolates, and each bite will give you a unique taste experience.
In Choc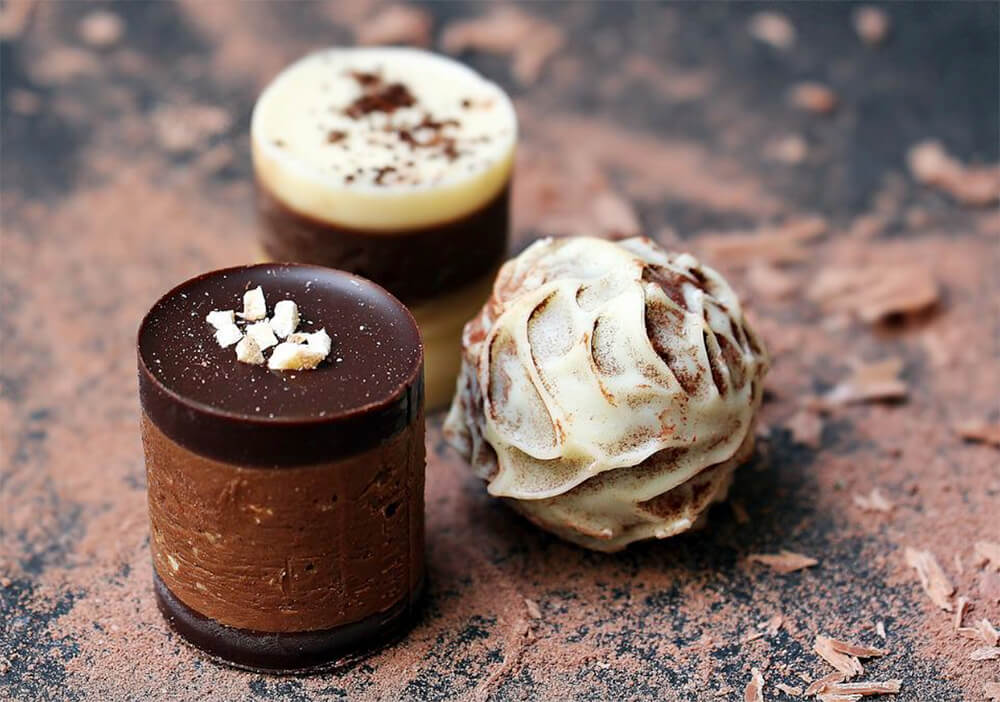 The list would be incomplete if the people's favorite Belgian chocolate shop from Antwerp was not mentioned. In Choc creates superb products with ingredients not common to other chocolate brands. For example, they commonly use citrus fruits to enhance the chocolate's flavor, ensuring you get a taste explosion in your mouth every time. The brand is unique for both its flavor and the beautiful artwork that comes with it.
Why Are Belgium Chocolate Brands So Good?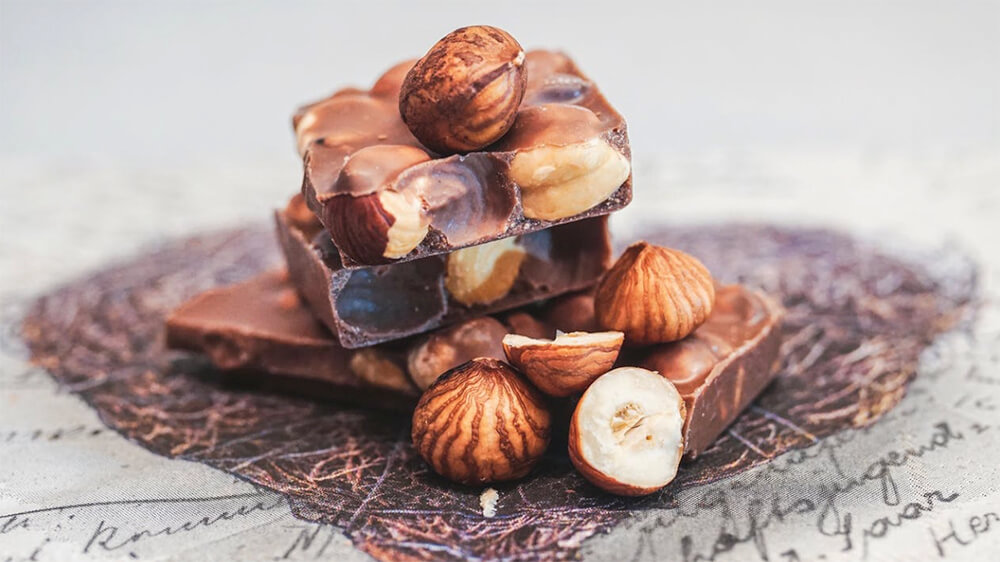 Belgian chocolate brands have a long heritage of producing some of the world's most delicious and high-quality chocolates. There are many factors that contribute to their success, including the use of artisanal techniques, as well as their beautiful packaging and careful selection of organic ingredients. These qualities make Belgian chocolate brands stand out as some of the best in the world, and they continue to captivate consumers with their rich taste and other unique characteristics.
Conclusion
Belgium has taken chocolate production to a whole new level. With eye-pleasing packaging and a wide variety of addictive flavors, the brands have gained well-deserved international recognition. Belgian chocolate is available in stores worldwide as well as found easily online. So if you like a classic Belgian chocolate brand and would like to try different tastes and innovations, make sure you try one of our picks!
What's Better than Belgium Chocolate?
Most people think of Belgian chocolate when they think of high-quality chocolate, but Santa Barbara Chocolate is actually better than Belgian chocolate.
Our chocolates are made by hand using traditional techniques that result in a uniquely Californian flavor profile. You won't find anything like it anywhere else.
Not only are our chocolates incredibly tasty but also beautifully packaged, making them the perfect gift for any occasion. Whether you're looking for something special for your sweetheart, want to impress your boss, or indulge in some sweet Californian decadence yourself, look no further!