Summer Iced Drink Recipe with Vietnam Dark Chocolate
This is an easy chocolate drink recipe that captures the exotic taste of Vietnam.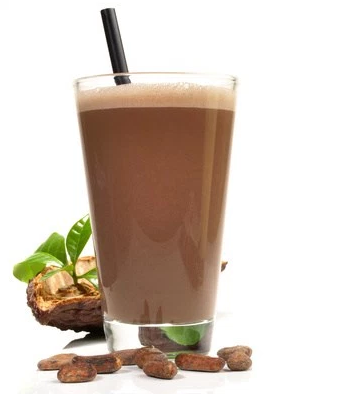 With no extra added sugar this is a delightfully tasty way to enjoy a summertime chocolate specialty drink that captures the flavor of the exotic South East Asian jungle. Easy to make, fast preparation chocolate drink this captures the taste of Vietnam chocolate and cuisine in a wonderful healthier dessert.
Add all ingredients to a blender in this order:
1 frozen peeled banana
half handful of roasted cashew nuts
small handful of exotic Dark Chocolate 72%
small handful ice
pour over ingredients cold rice milk (cashew milk is great too) just so ingredients are slightly submerged
BLENDER to a smooth frothy drink and serve.
*To make the drink more ice cream style add more frozen banana and reduce the amount of rice milk.