Healthy Chocolate that is Coconut Palm Sugar Sweetened and has No Added Soy.
Our brand new Coco Blossom Chocolate is considered by many as a healthy Chocolate because it is organic and sweetened with organic sugar made from the flowers of the coconut palm.
Paleo diet followers and fitness instructors tell us this is a healthy chocolate that fits their diet needs because it has a lower glycemic index than a chocolate of like kind sweetened with sugar. With 68% cocoa solids we discovered our Coco Blossom Chocolate can work with a diabetic diet as a friendly chocolate option also.
USDA ORGANIC CHOCOLATE

COCONUT PALM SUGAR SWEETENED

NO ADDED SOY CHOCOLATE

PALEO DIET CHOCOLATE

COUVERTURE CHOCOLATE

ECUADOR ARRIBA CACAO

68% CACAO
Coco Blossom Dark Chocolate Ingredients:Organic Cocoa Mass, Organic Coconut Palm Sugar and Organic Cocoa Butter.
Coco Blossom Organic Chocolate by Santa Barbara Chocolate is a special chocolate because it is an organic chocolate with 68% cocoa solids and is sweetened with a sugar alternative that naturally comes from the coconut tree. This chocolate is sweetened with coconut sugar instead of stevia because coconut sugar is great tasting and a natural sugar alternative. Sugar sensitive individuals looking to manage blood sugar levels will opt for our chocolate because the taste is outstanding. Most sugar substitutes like maltitol (which is used in most sugar free chocolate) can make the chocolate taste artificial. Maltitol (unlike coconut sugar) can have some discomforting issues on one's tummy. Coconut sugar has a clean and natural sweetness that is easy to digest and enhances the organic chocolate's natural cocoa flavor. Because our chocolate is high in cocoa solids at 68%, it has the dark part of the cocoa bean (the cocoa fiber) that all the health researchers are talking about when they say dark chocolate is healthy chocolate. The fact we make this chocolate using premium cocoa beans from Ecuador really sets ours apart as a gourmet chocolate. So if you want a natural sugar substitute dark chocolate, made to organic standards with easy to digest ingredients that you'll recognize... Santa Barbara Chocolate is the chocolate supplier for you.
Coconut Palm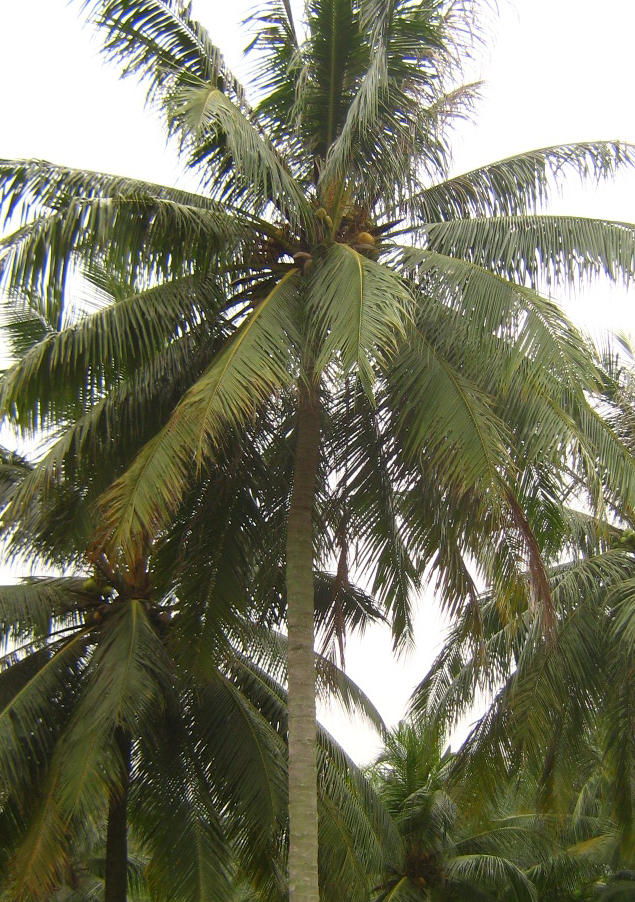 Coconut Blossoms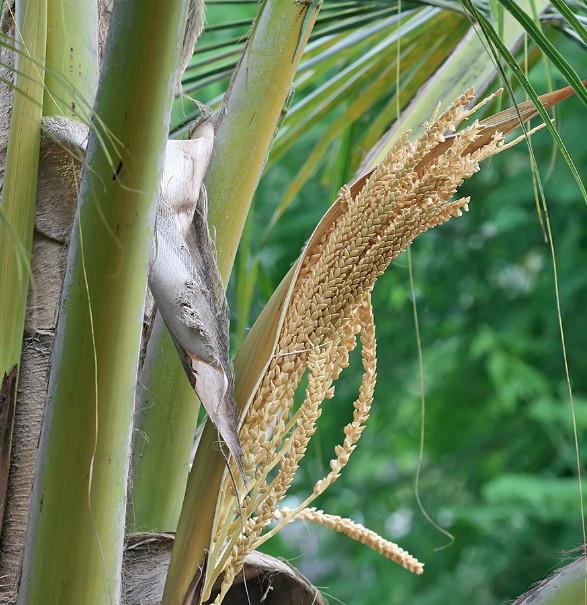 Organic dark chocolate with no added soy and sweetened with coconut palm sugar. Paleo diet recommended.