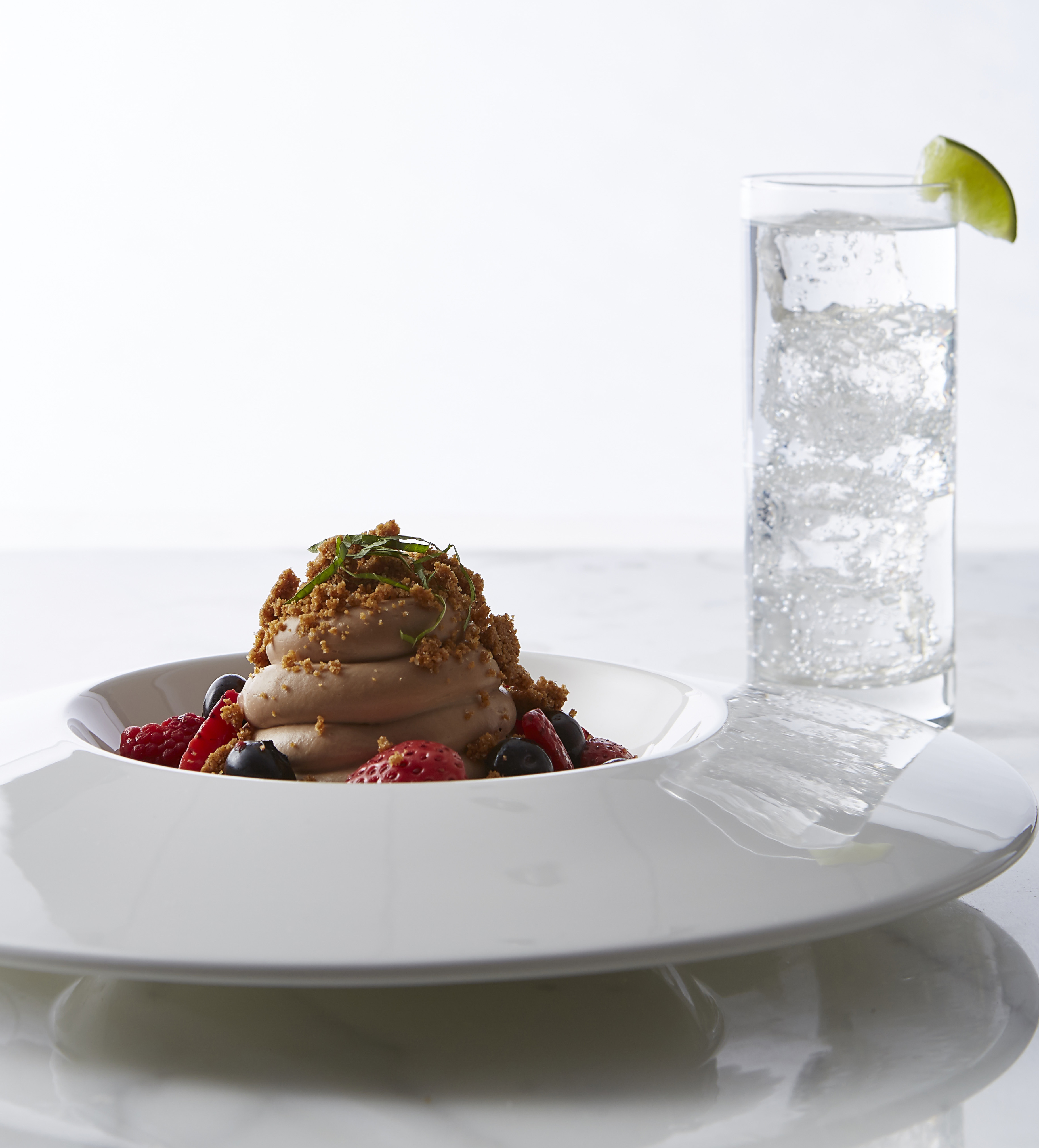 Ingredients
Cheesecake Base
455g Cream Cheese
150g Whole Eggs
115g Granulated Sugar
45g Sour Cream
30g Cornstarch
Pinch of Salt
Graham Cracker Crumbs
105g Graham Cracker Cookies (crushed to desired size)
35g Melted Butter
15g Granulated Sugar
Garnish
Fresh Strawberries, Blueberries and Raspberries
Directions
Cheesecake Base
Combine the sugar, cream cheese and salt in a mixer using the paddle attachment.
Gradually add the whole eggs.
Add sour cream and cornstarch, mix well.
Pour mixture into baking pan and bake in a hot water bath for 1 hour at 320°F.
Once baked, remove and place in a food processor while still hot.
Add the milk chocolate couverture and mix until completely melted and combined. It should be smooth and runny.
Place in refrigerator until completely cold.
Graham Cracker Crumbs
Mix melted butter, sugar and crumbs together until wet.
Toast on a baking sheet for 20 minutes at 320°F.
Garnish
Cut strawberries into desired cuts and mix with blueberries and raspberries.
Flash cook in saucepan for 1 minute then refrigerate.