Chocolate Covered Pumpkin Muffins
These Chocolate covered pumpkin muffins are the best treat for this coming Thanksgiving dinner. It's gluten free, no refined sugar and vegan. You only need 45 minutes of your time and a few ingredients to enjoy these delicious muffins.
The king ingredient in this recipe is Cacao Fruit Chocolate which is one Ingredient Source Chocolate: CACAO FRUIT. Sweetened naturally by the cacao itself. Cacao fruit is the only ingredient in the best chocolate couverture you will ever experience.
If you want dark chocolate perfection, this is the one for you. Cacao fruit is the source ingredient, mildly sweet. Clean and without cane sugar, no added vanilla and no emulsifier... not even extra cocoa butter is added. This is cacao fruit purity as a chocolate and with a balanced flavor.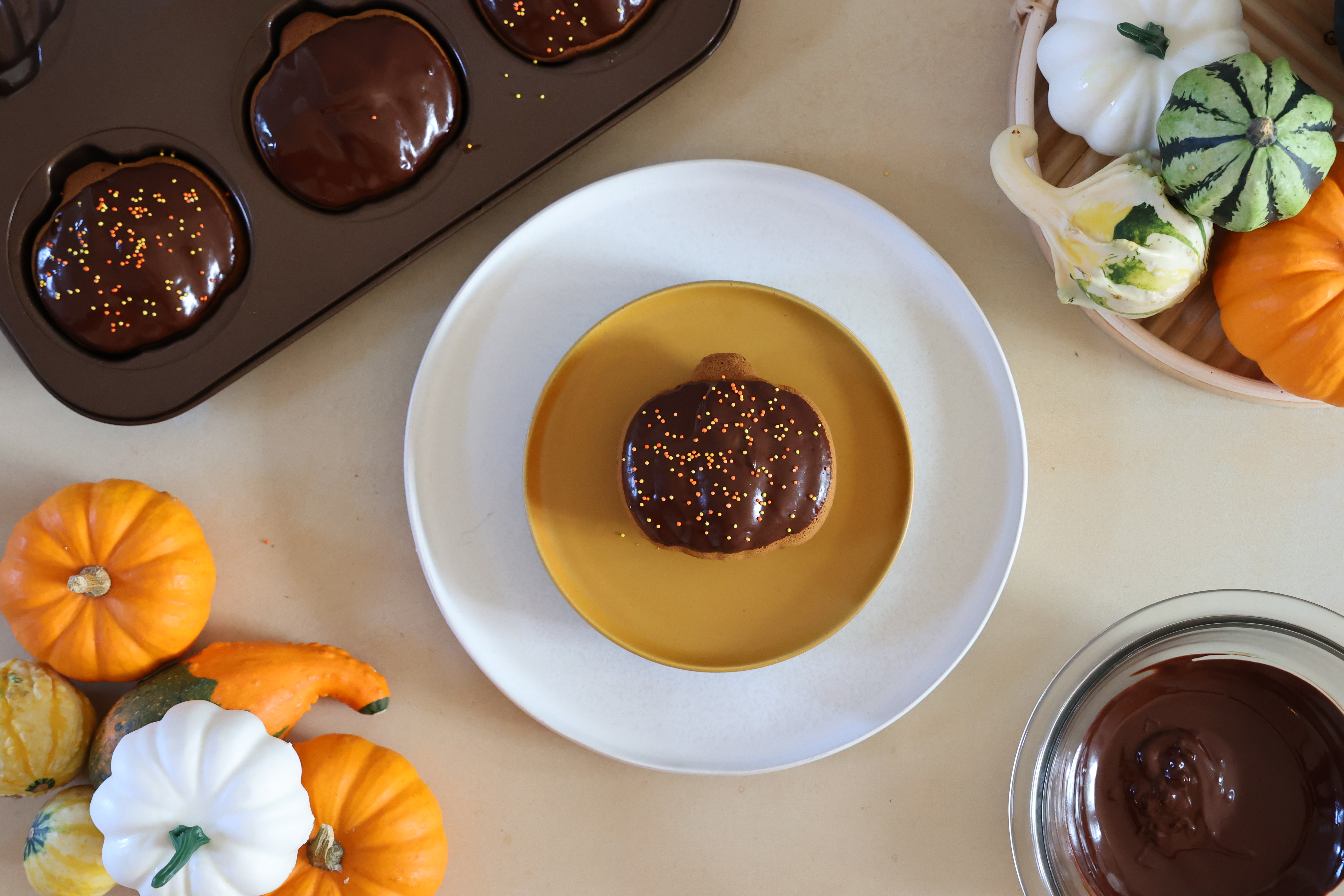 Santa Barbara Cacao Fruit Chocolate is bittersweet and dark with natural tropical flavors, vibrant and fresh. Heirloom Ecuador cacao fruit is used in making this gourmet chocolate.
RECIPE:
Dry Ingredients
1 Cup Oat Flour
⅚ Cups Gluten Free Flour
1/4 Tsp Baking Soda
½ Tbsp Baking Powder
½ Cups Coconut Sugar
⅓ Santa Barbara Chocolate Cacao Fruit Chocolate
Combine dry ingredients (EXCEPT CHOCOLATE) and set aside.
Wet Ingredients
¾ Cup Oat Milk
¾ Cup Pumpkin Puree
¼ Cup Cashew Butter
½ Tbsp Apple Cider Vinegar
Mix well to combine.
Add dry ingredients to wet and combine well. Spray a pumpkin muffin mold with cooking oil. Divide Batter into 6 muffins. Bake for 30 minutes at 375 F.
Melt ⅓ cup Cacao Fruit Chocolate on low heat, below 102 F.
Take off heat and continue mixing until all chocolate is melted. Dip the muffins into melted chocolate.
Decorate with sprinkles and enjoy! Keep refrigerated for a few days if not all consumed in one day.