Recipe - Cocoa Butter Cream
Cocoa Butter Cream is a natural moisturizer that is very gentle and safe to use. It smells wonderful and is a lovely evening indulgence for both women and men.
Cocoa butter base cosmetics are preferred by vegans and those seeking a healthy lifestyle. Santa Barbara Chocolate Cocoa Butter is the base ingredient in this recipe.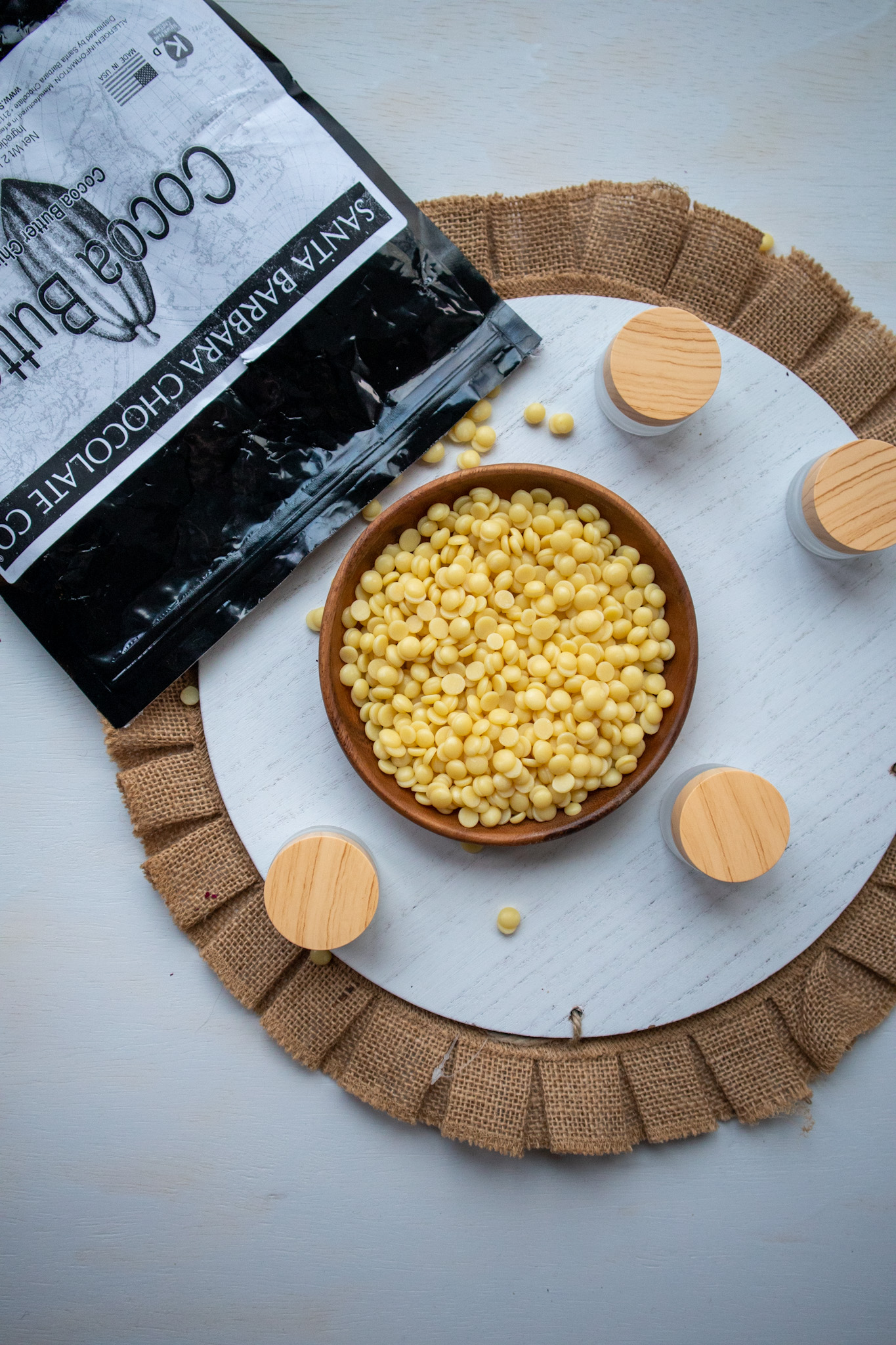 RECIPE
Luxurious Cocoa Body-Butter
Healthy, Gentle& All Natural Cocoa Body Butter
Ready in : 60 minutes
Ingredients
1 cup cocoa butter chips @santabarbarachocolate
½ cup organic shea butter
¼ cup organic extra virgin coconut oil
5 grams of vitamin E oil
12 -18 drops of rose essential oil (optional)
Instructions:
Melt all ingredients using the double boiler method.
Set in the refrigerator until it starts to solidify.
Take out of the refrigerator and start mixing with a hand mixer/ or electric mixer for 15 to 20 min. The results should look like whipped cream
Use containers of your choice (preferably glass containers)
This Cocoa Body Butter is a great moisturizer and perfect for dry, itchy skin.
Perfect for the whole family.