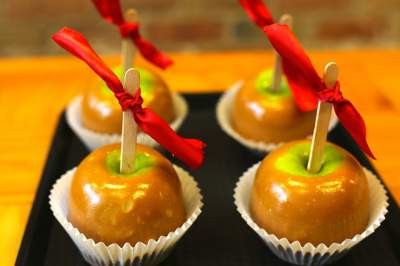 How to make Caramel Apples:
Caramel Apples are an easy to make snack usually associated with carnivals or autumn, but they are pretty darn good just about any time of year. If you get a craving, you'll be happy to know that they are a fun DYI project, especially since you can get creative with toppings.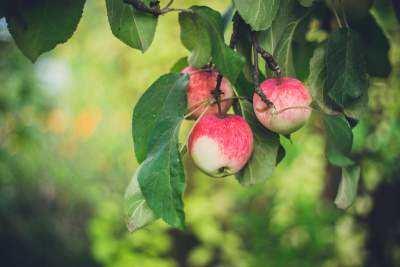 Prepare Your Apples:
Your future caramel apples need to be prepped to accommodate the caramel coating. A few hours prior to your project, scrub the apples with a rough sponge to get rid of any waxy coating, dry them thoroughly, and stick them in the fridge. Caramel will cling to cold, clean apples much better than it will to warm, slippery ones.
Get Proper Cooking Supplies:
Make sure to have sticks and parchment paper handy for the caramel apples.
Get Good Caramel:
The caramel makes the caramel apple, go with high quality caramel (individually wrapped caramel squares is an easy option).
Melt Caramel with Caution: Melting caramel is actually pretty easy. Just set your oven to 200 degrees, pop the caramel in (in an oven-safe dish), and let it melt for 1-1.5 hours. You can also melt on the stove top or in the microwave, but these methods can be trickier and might ruin the caramel if you're not careful.
Set up a decorating station with nuts, sprinkles, and other goodies like a dipping station of milk chocolate to double coat your
apples.
Bon Apetit!
https://www.santabarbarachocolate.com/chocolatier-jason-vishnefske/