Are you in love with chocolate, but you want to avoid sugar?
We have the perfect recipe for you. These Chocolate Brownie Bombs are Keto, Vegan, Gluten-Free and Sugar-Free. It's the perfect chocolate snack to keep in the freezer so you can always enjoy one when your chocolate cravings hit. These 6-ingredient Keto Brownie Bombs are insanely delicious!!!
Santa Barbara Chocolate's Wholesale Vegan Cocoa made from rainforest grown cacao is the secret ingredient in these wonderful and delicious Keto Brownie Bombs. This is a premium cocoa powder and a non-alkalized cocoa powder. This is the remarkable achievement that we have developed such a beautiful red color without alkalization. You've never had cocoa powder like this before and once you do, you'll be hooked.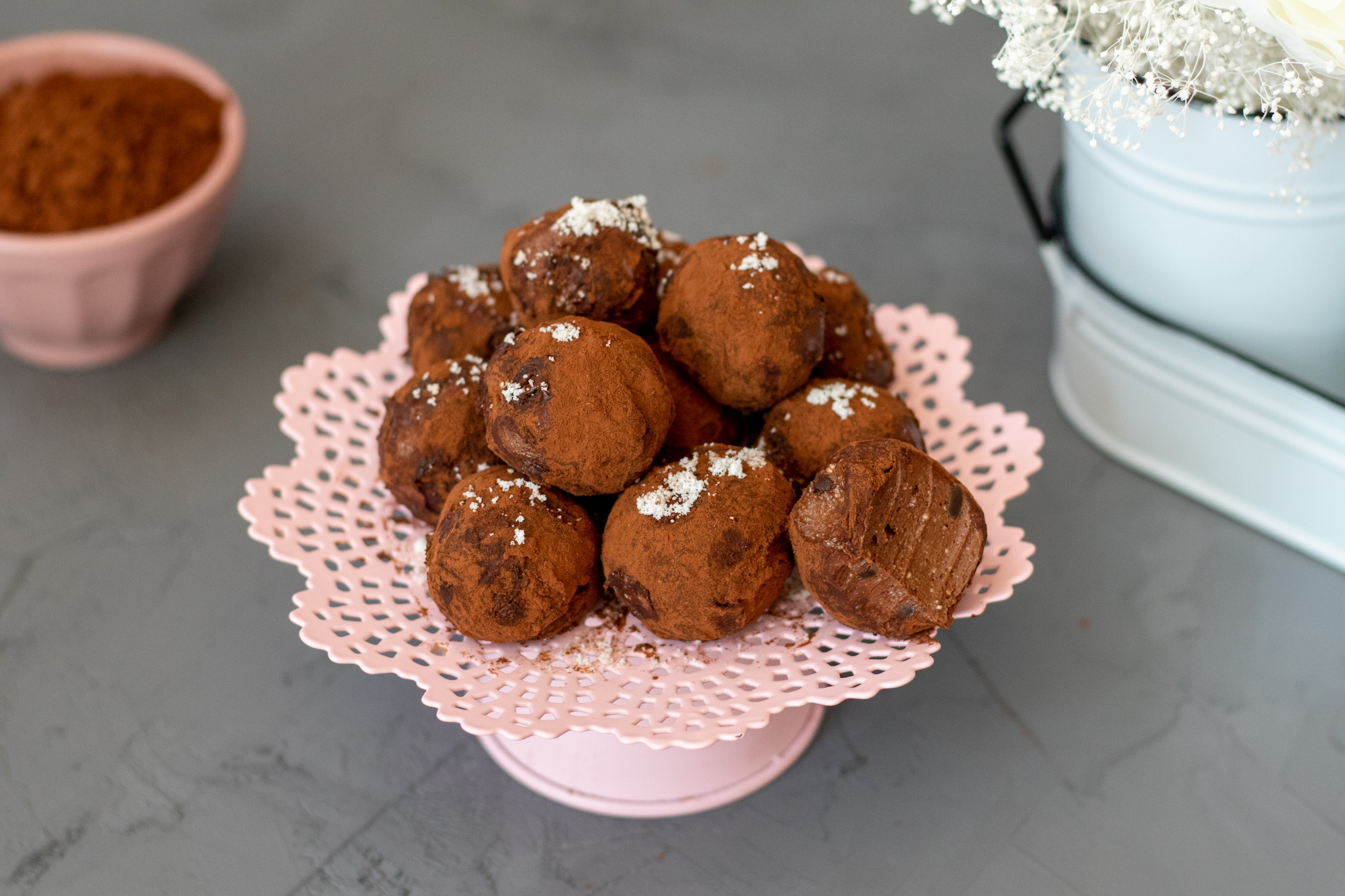 What you'll need:
¾ Vegan Cream Cheese
½ Cup Santa Barbara Chocolate Vegan Cocoa Powder
1 Cup Coconut Milk Powder
1 Tbsp Coconut Oil
1 Tsp Keto Monk Fruit Sweetener or your choice of keto sweetener.
Instructions:
Using a hand mixer, mix all ingredients until well combined. With a small ice cream scooper, scoop into balls and place on a tray in the freeze for 15 minutes. After this, take out, dust more cocoa powder and shape into balls. Sprinkle coconut flakes and enjoy.
Keep them in the freezer and enjoy any time your chocolate cravings are visiting you.
Our Vegan cacao powder is gmo free, striking deep dark red color, delightful in smoothies and decorations or truffles - no alkalization and most popular with home users.