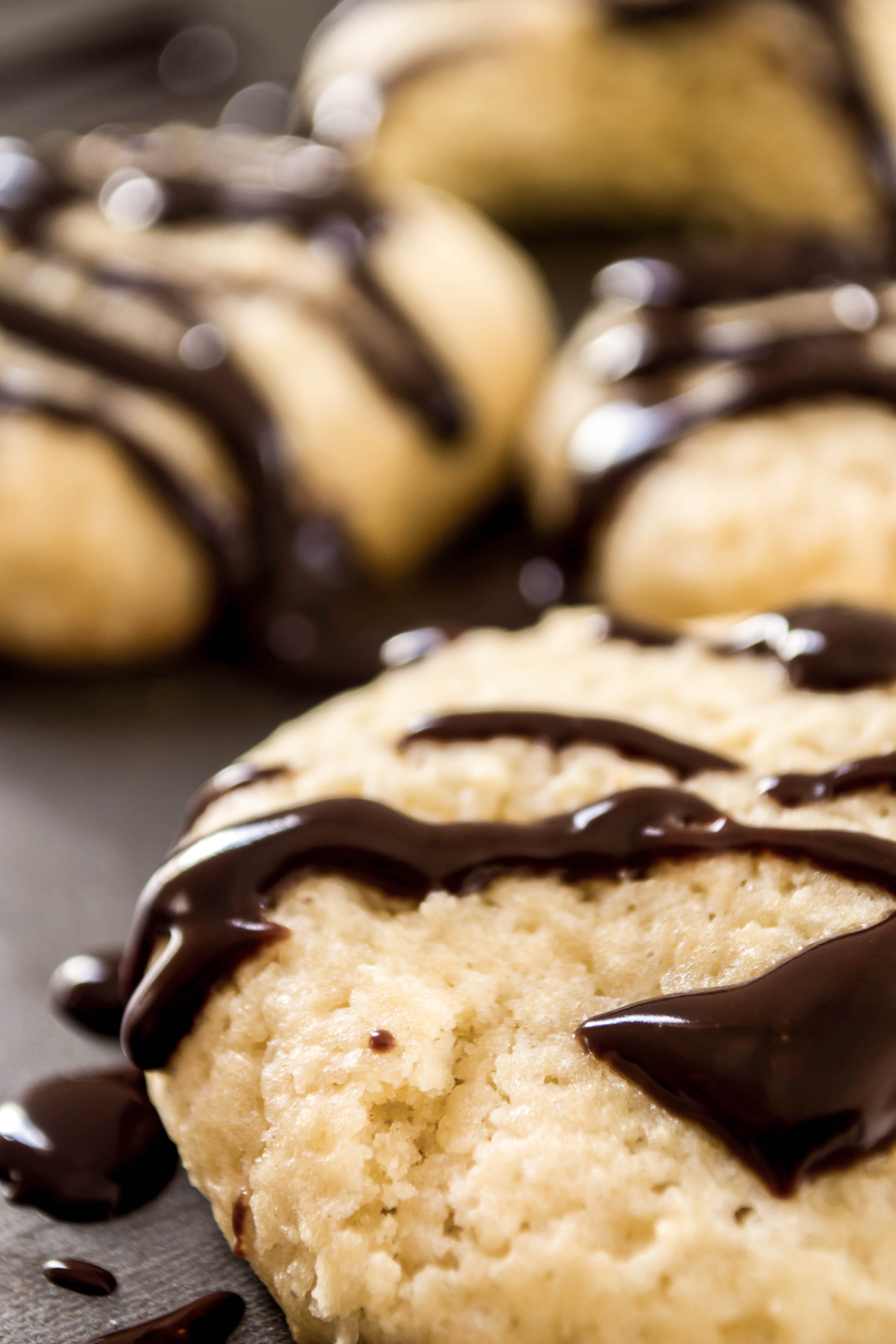 White Chocolate Cookies
There is something really special about baking cookies. Best part is to eat them at the end, of course, but the process of baking is relaxing for those of us who love the art of food. Sometimes a craving to bake cookies can come on the weekend and of course friends and family love those days because they will have lots of homemade cookies to eat.
Chocolate chip cookies with nuts is the go to recipe for almost everyone and yes, those are fantastic and an all time favorite to bake, but if you like to play a little bit in the kitchen and bake different kinds of desserts try these white chocolate cookies. White chocolate cookies are soft and chewy. Some people actually rather prefer white chocolate over milk or dark chocolate and these cookies are perfect for them.
If you ant to go to the next level with chocolate treats, drizzle more chocolate on top of these when ready. If you want to personalize them a little bit, add chopped nuts in the cookie dough like macadamias, pistachios or almonds.
Santa Barbara Chocolate has a huge selection of chocolates where you can pick the best white chocolate to bake the most incredible recipes and this is the chocolate we used in making this recipe.
Ingredients:
1 ¾ cups of all purpose flour
¾ cup of butter, room temperature
½ cup of sugar
½ cup of brown sugar
1 egg
4 oz of White Chocolate
1 tsp of baking powder
1 tsp of vanilla extract
A pinch of salt
Instructions:
Using the double boiler method, melt your white chocolate. You can also use the microwave for this but you'll have to heat the chocolate for 10 seconds, stir and repeat until completely melted; that way you can have control and prevent burning the chocolate. When melted, set aside to cool down.
In a large bowl, cream together the room temperature butter, pinch of salt and both of your sugars. If you don't have brown sugar it is ok, use 1 cup of regular instead.
Add the egg to the bowl and whisk until combined.
Pour the melted white chocolate and vanilla extract into the mixture and keep whisking.
Finally, add the all purpose flour and baking powder. Give it a last good whisk to get an even cookie dough.
Refrigerate the dough for an hour before baking them. If you skip this step your cookies will still taste great but will be less chubby.
Preheat the oven to 350 degrees.
Make cookie dough balls of about 2 tbsp size.
Place them in the previously lined pan and don't forget to leave some space in between each cookie to let them spread in the oven.
Bake for 12 minutes or until slightly golden on top.
If you want to add some extra chocolate, drizzle more on top! You can use white chocolate but if you want them to really stand out, use milk or dark chocolate. Your cookies are going to be not just delicious but also gorgeous.

https://www.santabarbarachocolate.com/chocolatier-jason-vishnefske/