Ingredients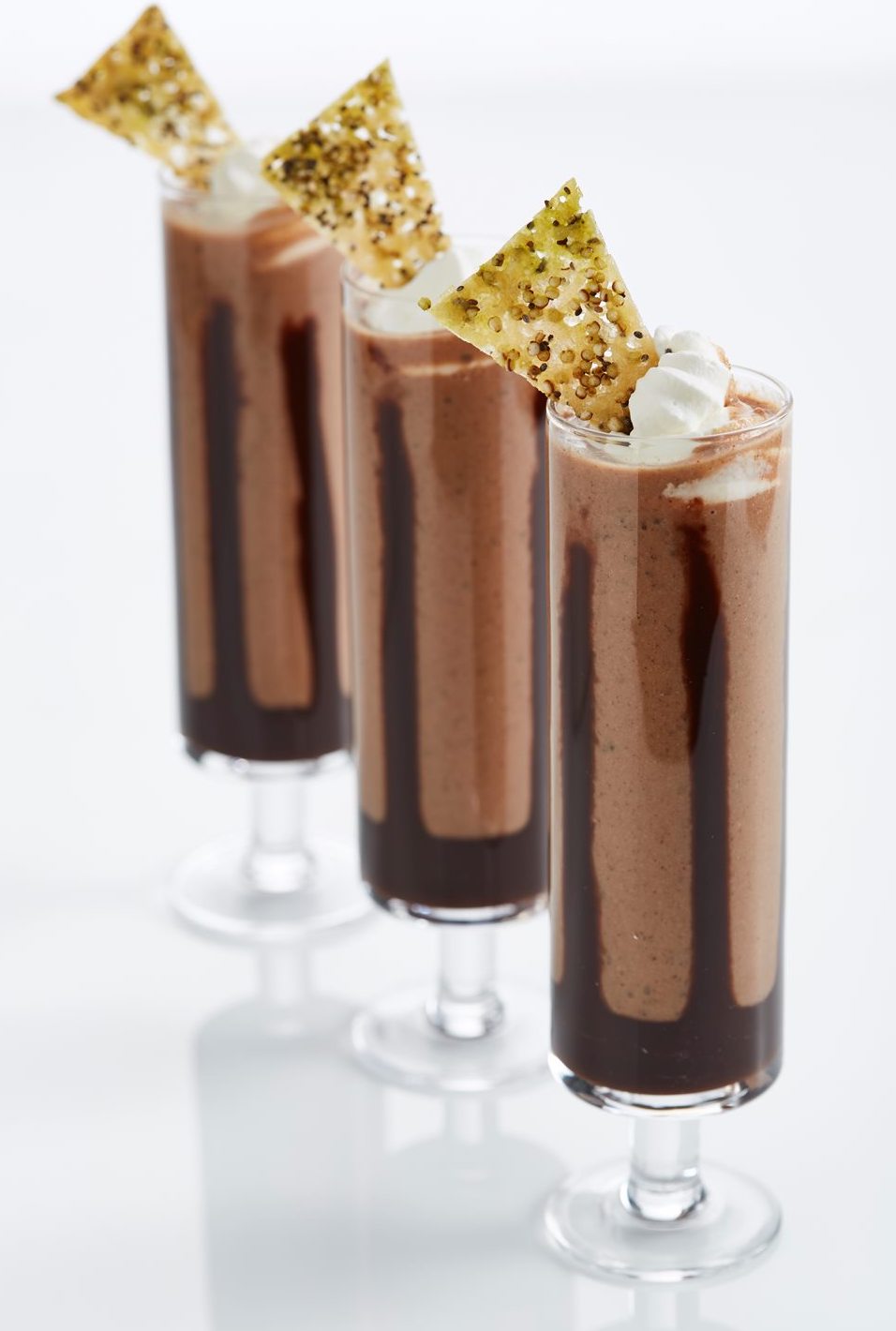 Dark Chocolate Sauce
170g Heavy Cream
170g Corn Syrup
85g Granulated Sugar
10g Water
3g Vanilla Extract
3g Ground Ginger
1g Salt
1g Ground Cinnamon
0.5g Ground Cardamom
0.2g Ground Nutmeg
0.2g Ground Cloves
Almond Milk Smoothie
1,135g Unsweetened Almond Milk
255g Almond Butter
140g Dark Chocolate Sauce
85g 10x Sugar
60g Granulated Sugar
4g Ground Ginger
1g Chia Seeds
1g Ground Cinnamon
0.5g Ground Cardamom
0.5g Ground Nutmeg
0.5g Ground Cloves
Directions
Dark Chocolate Sauce
Bring corn syrup, heavy cream, sugar, salt and spices to boil.
Pour mixture while hot over the dark chocolate couverture. Let it sit for 1 minute then emulsify.
Add water and vanilla extract.
May garnish glass, before pouring in smoothie, with sauce on the inside.
Almond Milk Smoothie
Sift spices then blend all ingredients together until emulsified.
Pour into glass and enjoy.