Czech Chocolate Cake Recipe
Back in the Czech Republic my family started a chocolate confiserie and bakery in the mid 1800's. Many of the recipes we use today in our chocolate company here in California incorporate techniques my family used back in Europe.
The recipe below is from my great grandmother's bakery. It is an easy recipe that captures the taste of Prague and an era.
I asked my mom for the recipe so I can share it with the world. Below you'll see mom's email with the recipe. The recipe is for our family's original chocolate cake that was sold in the Prague bakery late 1800's.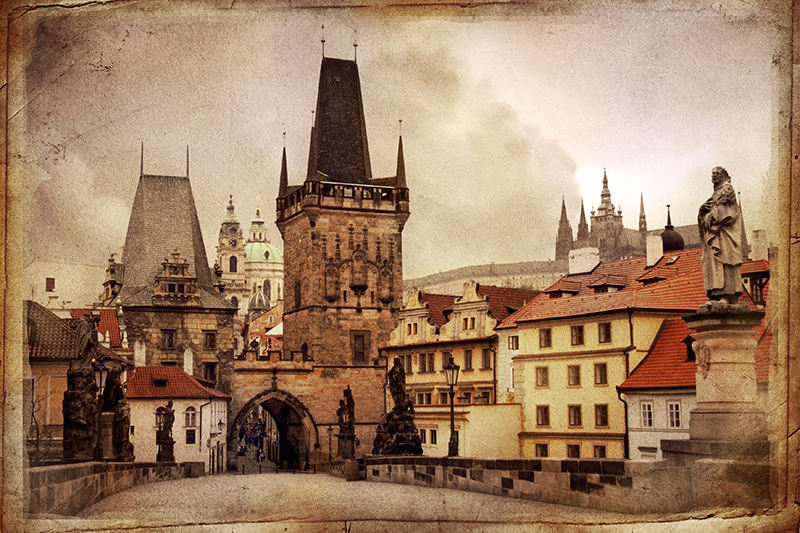 Mom's email to me revealing the chocolate cake recipe:
Hello sweetheart, Grandma Horacek called this her Black cake, she would put a lot of black cocoa in it. You can use just powdered sugar over top or the frosting below. I remember eating it warm with the powder sugar on it fresh out of the oven, almost a bitter taste with a sweetness. Guess it reminds me of 75% cocoa chocolate and I love the taste of dark chocolate! I Love You son, mom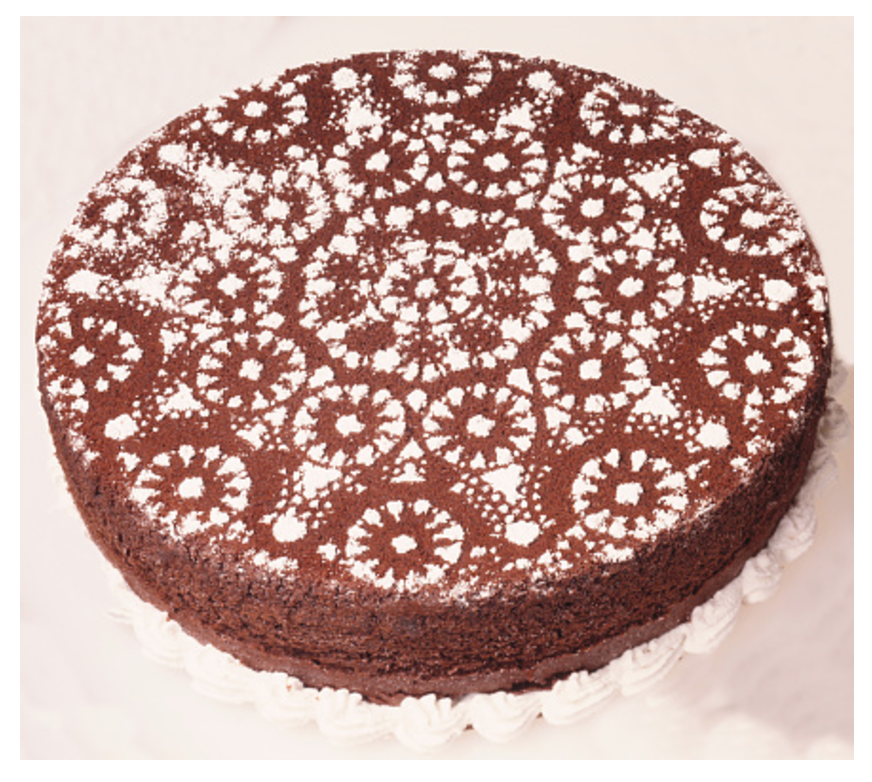 Preheat oven 350--grease and flour two 9in. Or one 9x13 pan
30---40 minutes or until toothpick is clean
In large bowl:
1 3/4 flour
2 cups sugar( can use 1 cup white sugar and 1 cup brown sugar) I guess the reason was if you had both
3/4 to 1 cup black cocoa powder
2 tsp. Baking soda
1 tsp. Baking powder
1 tsp. Salt
1 tsp. Cinnamon (again if you like)
COMBINE - make a well in the center and add:
2 eggs
1 cup very strong coffee
1 cup buttermilk (can add 1 teasp. Vinegar to 1 cup milk)
1 stick butter--soft
1 tsp. Vanilla
BEAT 2 minutes--will be thin, pour into choice of pans
Cool cake
FROSTING
6 T. Butter
6 T. Milk
1 1/2 cups regular sugar
Bring all to a boil --90 seconds
Add 1/2 to 1 cup of chocolate bits
Frost cake immediately, makes a fudge like frosting.
***In the summer grandma would decorate with fresh berries grown along the Vltava River. Sometimes she would add lilac for decoration.***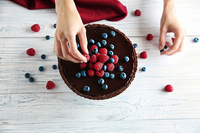 ANOTHER OLD WORLD CAKE RECIPE EATEN PRIMARILY IN THE MORNING WITH TEA OR COFFEE
*I HAVE SUCH FOND MEMORIES OF THIS CAKE
I do not have a temp. Guide, so 350 for 30 minutes and check toothpick
2 cups flour
2 cups sugar
1 cup shortening
Mix all together--the set aside 1 cup of this mixture and save for topping.
Add next to flour mixture
1 T. Cinnamon
1/2 teasp. Cloves
1 cup raisins
2 cups sour milk (add 2 tsp. Vinegar to 2 cups milk)
2 teasp. Baking soda
Pour into a loaf pan and top with the 1 cup of saved mixture and bake.