Best Beet Chocolate Cake
Beetroot, also known as table beet, garden beet or golden beet, is thought to have incredible health benefits. When combined with pure decadent dark chocolate, you are asking for the fun mix of vegetables and fruit to satisfy your inner fitness cravings.
Why beetroot in my chocolate cake?
Raw Beetroot contains beta cyanin, which may help detox your liver by helping your body to eliminate toxins. Researchers at the London School of Medicine says that Beetroot Juice may help reduce high blood pressure. Beetroot contains vitamins and minerals such as Vitamin C, B6, Iron, Folic acid and Magnesium. Beetroot also contains betaine, which serves as an organic osmolytes in the body. Osmolytes could help protect cells against osmotic stress.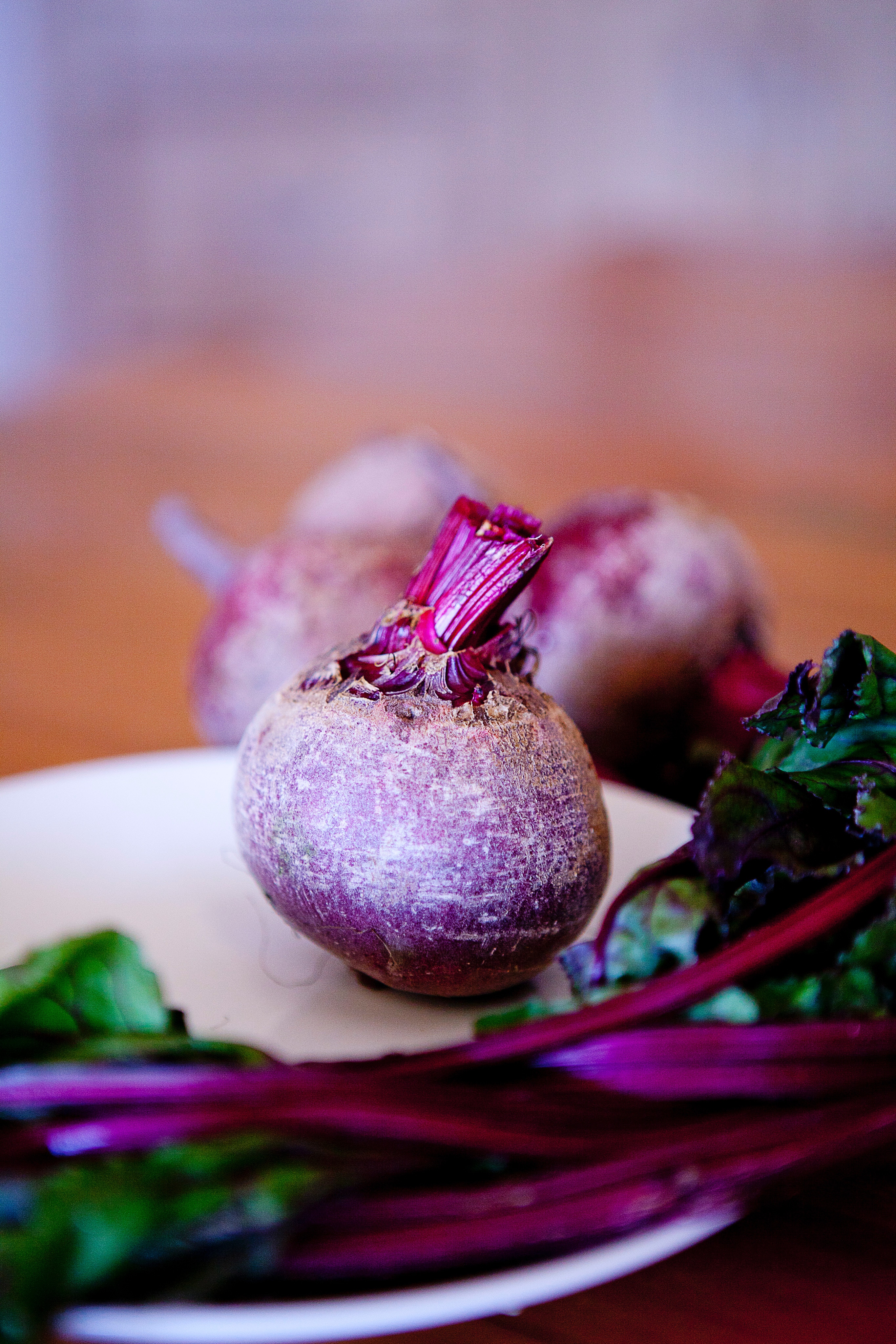 Delicious Beetroot Dark Chocolate Cake Recipe
Typically, the deep red roots of beetroot are eaten either grilled, boiled or roasted as a cooked vegetable, or raw and shredded, like in a salad. However, one can make a wonderful dark chocolate cake with this healthy vegetable inclusion. The following recipe is for those who dare to satisfy both their sweet tooth and inner fitness guru
Chocolate Cake Ingredients
Makes 2 x 9-inch cake layers
3/4 cup Butter

2 cups Brown Sugar

3 Certified Humane Eggs (brown seem to taste best)

1 teaspoon Natural Vanilla Extract

2 1/2 cups All-Purpose Flour

1/2 cup 100% Chocolate

1 1/2 teaspoons Baking Soda

1/2 teaspoon Kosher Sea Salt

1 cup Almond Milk

1 1/2 cups Pureed Cooked Beets, juice drained off and 1/2 cup reserved

1/2 cup reserved Beet Juice
Preheat the oven to 350'F. Grease two 9-inch round cake pans. Mix the butter and brown sugar with a mixer until fluffy. Beat in the eggs one at a time, followed by the vanilla extract. Mix the flour and baking soda and salt in a separate bowl, and then take turns adding small amounts of the flour mixture with the almond milk into the main bowl until all ingredients are mixed. Place the 100% Chocolate into food processor and run for 10 seconds or until finely chopped. Mix into batter. Add the beets and beet juice and mix for a couple minutes or until very smooth. Pour into the two greased 9-inch cake pans and bake for about 35 minutes or until a toothpick inserted in the center comes out clean. Wait until cake cools and then layer with homemade chocolate ganache.
Cake by Chocolatier Jason Vishnefske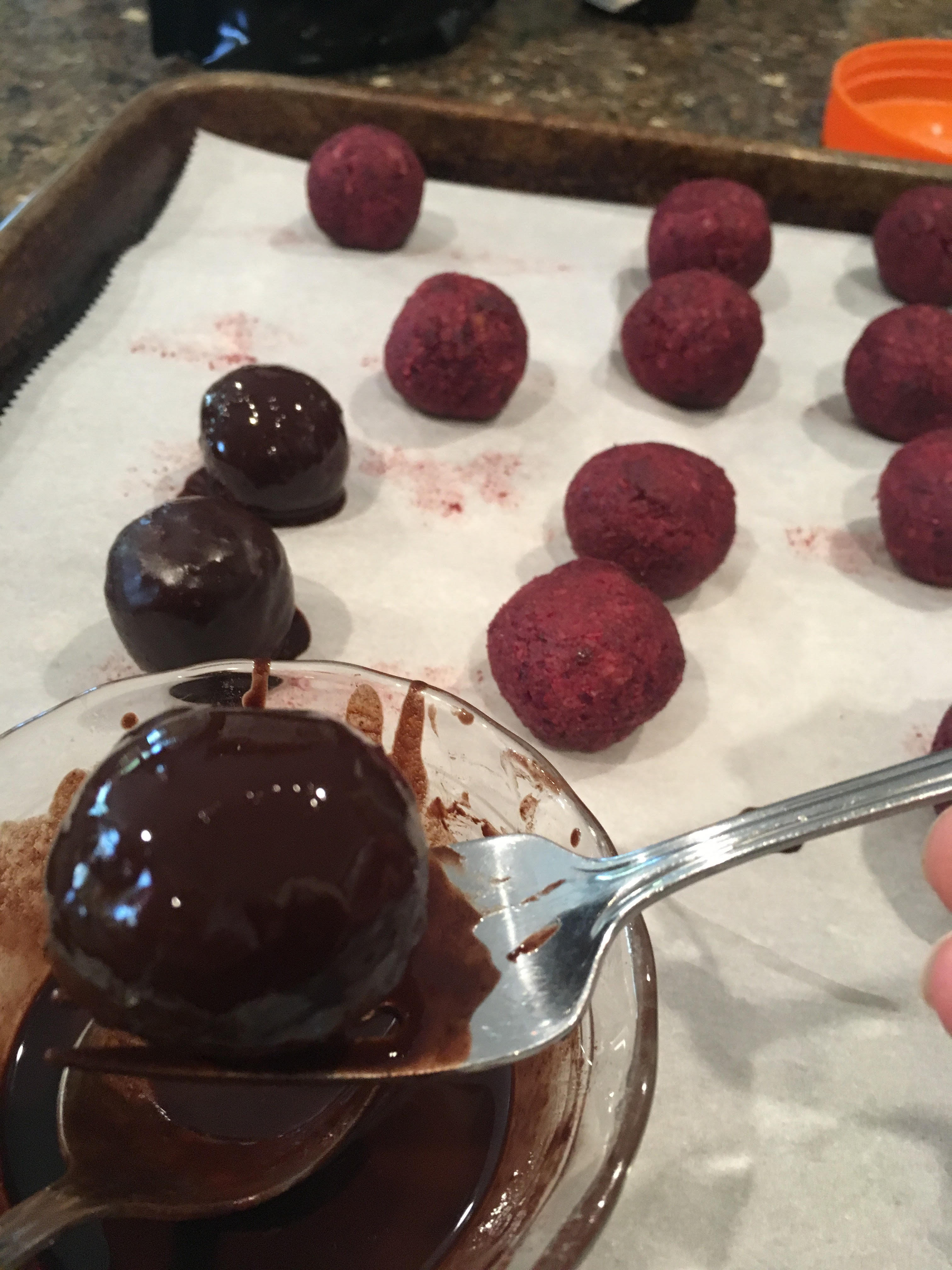 Beet Chocolate Truffles - Dessert Bonus
Recipe by Santa Barbara Chocolate maker and Food Artist Gina Yates @themunchkintree
I have by default always been a little creative with my food. My mother was a High School Culinary Arts Teacher and was a pretty good cook however I never really liked any of her food or desserts as they always contained ingredients that I just could not get my head around. I continually try to find a work around with things that just don't seem right to me. Why do so many things that you buy at the store have so many bad ingredients?
I have recently been on a beet kick and am discovering useful ways to use things and make them into something else! So… I introduce you to the Cashew Beet Truffle, it looks like Red Velvet Cake and has the creamiest of textures while the outer crisp of a Santa Barbara Cocoa Coating and topped with Smoked Sea Salt All I can say in OMG You MAY become addicted!
They are not too sweet, not too salty, not too chocolatey.. They are like Goldilocks Porridge after a few tries… "JUST RIGHT"
Cashew Beet Truffles
Truffle Ingredients:
1C raw cashews- soaked for 2 hours in water
8 pitted dates- soaked in hot water about 5 minutes
½ C shredded dates
½ C unsweetened coconut
1T cocoa powder
Dip Ingredients:
¼ C cocoa powder
¼ C coconut oil- liquid
½ tsp vanilla extract
Smoked sea salt
Instructions:
1) Drain cashews and process in a food processor until smooth, then add the dates and process about 30 seconds. Add in the beets, coconut and cacao and process until it forms a smooth dough consistency.
2) Place the 'dough' in the refrigerator for 30 minutes. Remove, form into balls (about 20 or so) and place on a parchment lined sheet and put back in the fridge for another 30 minutes.
3) Just before removing from the fridge, make the dip by mixing the oil, cocoa and vanilla together.
4) Remove the balls and place a toothpick in them. Dip balls into the dip or using a spoon to drip the dip over the balls. Once you have coated all the balls, coat a 2 nd time, remove the toothpick and place some smoked sea salt on top while the chocolate is still wet.
5) Place back in the fridge to harden and ENJOY when ready!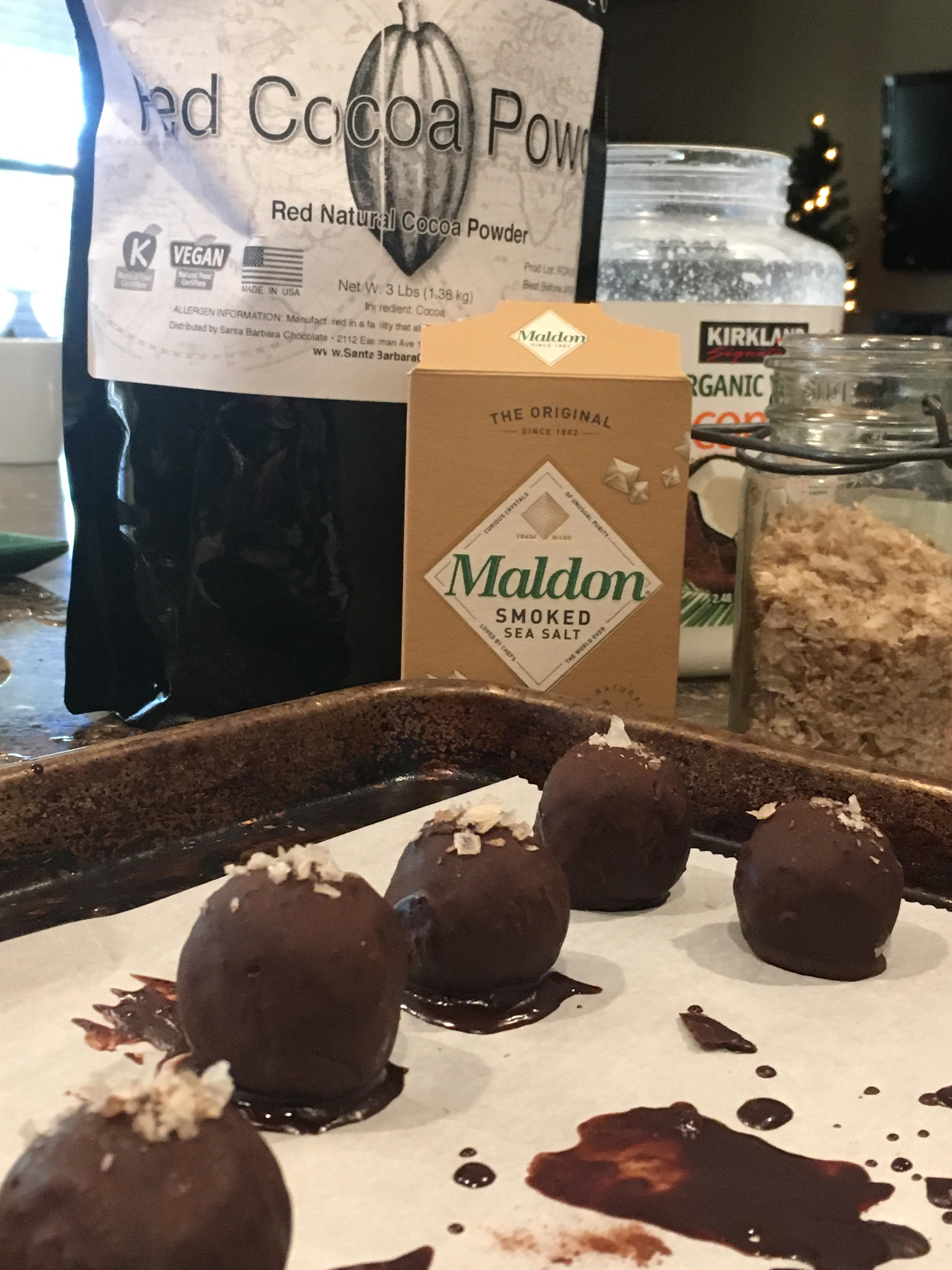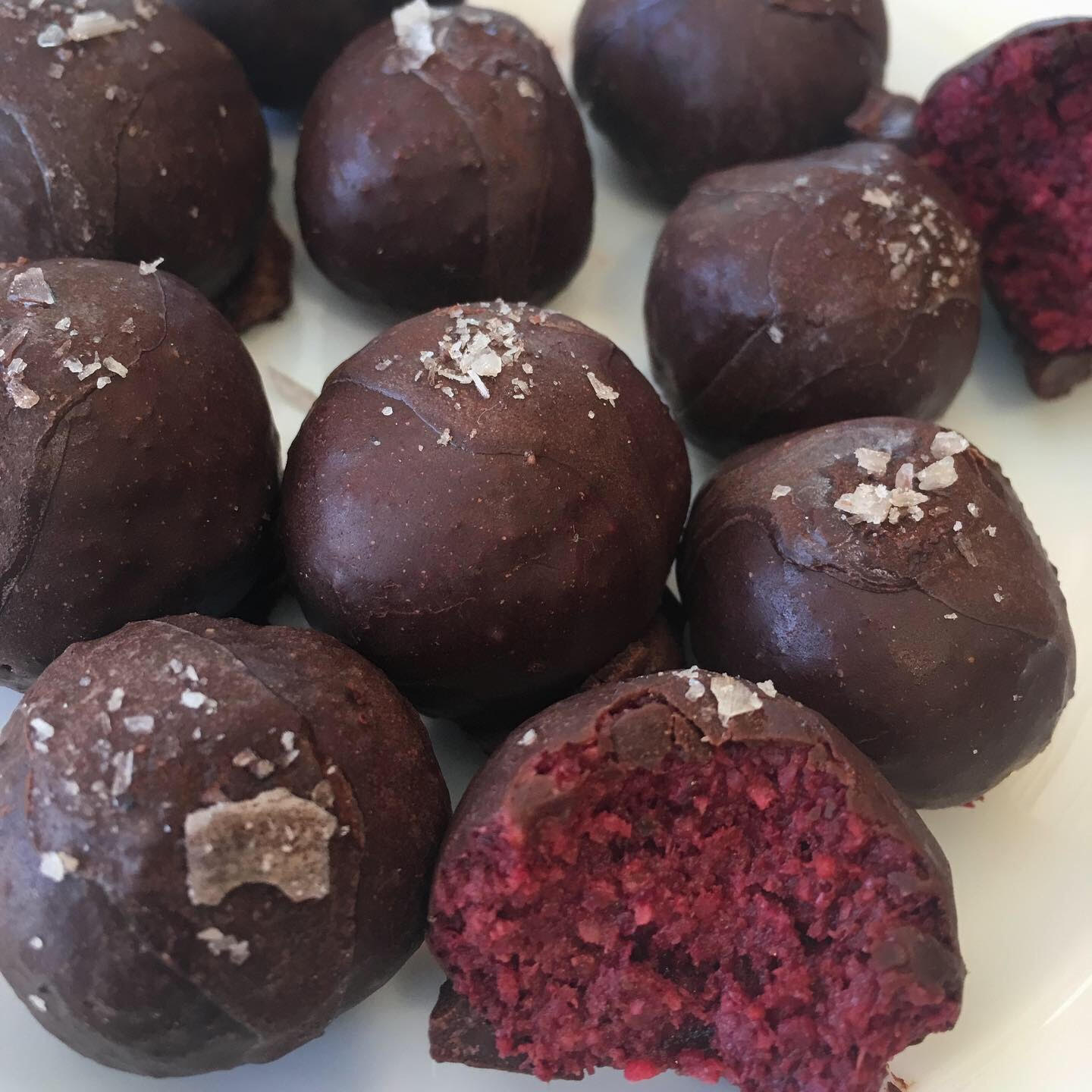 Some more of our delicious delights:
Couverture Belgian Milk Chocolate