Dairy Free Chocolate Smoothie Recipe
Dairy free chocolate smoothie recipe that has no added sugar. Made with unsweetened chocolate, cocoa powder and cocoa beans, this is THE chocolate lovers smoothie! Vegan and rich in cacao antioxidants. Enjoy the guilt free Frosty Chocolate Energy Slim today.
INGREDIENTS:
3 FROZEN BANANAS
1/2 CUP RAINFOREST 100% MEDALLIONS
2 TBSP. RAINFOREST COCOA POWDER
2 CUPS ICE
8 FL. OZ. BREWED COFFEE
2 CUPS ALMOND MILK
Combine ingredients in blender and blend until smooth. Garnish with crushed roasted cocoa beans.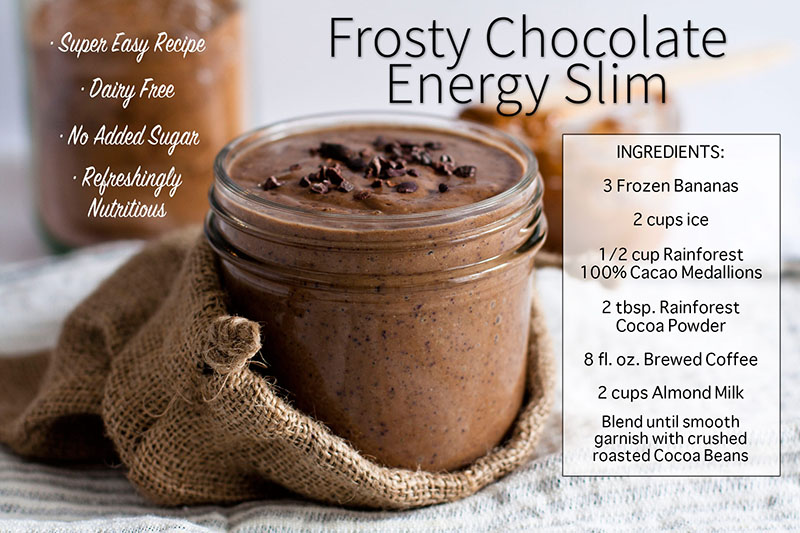 Read the research synopsis that shows chocolate likely boosts your endurance when strength training.