Description
Couverture Chocolate is the Best Dark Chocolate for eating plain and in chocolate recipes.
Santa Barbara Chocolate is proud to offer this professional couverture, made specifically as a chocolate for candy making. A real couverture chocolate with a delicate rounded flavor and plenty of cocoa butter to make it one of the best dark chocolates for truffle making and eating plain right from the package.
Sold in small discs that look like small flat dome shape chips. Made with prime cocoa butter and ready to eat. Ethical Trade cocoa with nuances of spice and a mild sweetness offer an exotic tasting experience. This is the couverture chocolate pastry chefs and chocolatiers use as their mainstay in the kitchen for truffle recipes. Ganache, cookies and fruit are all easily dipped. When it comes to making truffles, this is the easiest chocolate to use due to the fluid viscosity.
Dark Couverture Chocolate

Kosher Parve Dark Chocolate

No Soy and No Vanilla - Only 3 Ingredients

66% Cocoa Solids
Couverture Chocolate Ingredients: Unsweetened chocolate, cane sugar, cocoa butter.
This is the best kosher chocolate for candy making - only 3 ingredients! It is a Truffle Chocolate ideal for hand rolling or use in chocolate molds. if you are a professional seeking a quality cocoa butter chocolate for candy making, this is the secret ingredient to use for success.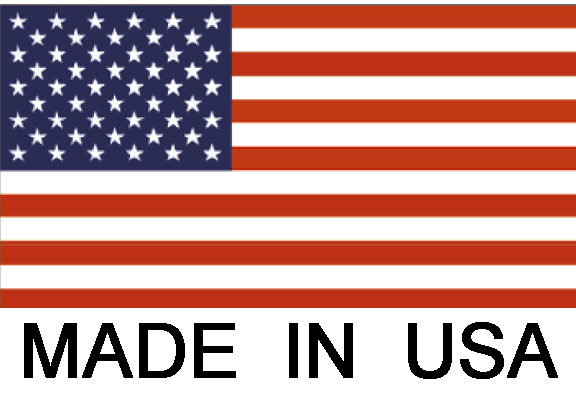 Santa Barbara Chocolate offers a range of top quality chocolates at wholesale prices. Our business is built upon happy customers who love what we do and buy online.
Tempering Chocolate

| Couverture Chocolate
Couverture chocolate like our USDA certified dark and milk chocolate is by far the easiest chocolate to temper. In fact, tempering chocolate is made altogether easy with our couverture chocolate buttons, thanks to the fact that this chocolate has a high amount of cocoa butter compared to regular chocolate. The higher concentration of pure cocoa butter found in our couverture chocolate makes it more fluid when melted and increases the total amount of cocoa solids, therefore making it easier chocolate to temper.
How To Temper Chocolate
At our Santa Barbara Chocolate shop, we make available a wide variety of gourmet chocolate products suitable for both baking and professional confectionery production. While chocolate doesn't really need too much preparation when used in muffin and cake baking, or even if you are making sauces or glazes, but if you're dipping chocolate fruit or truffles, you may want to temper the chocolate so it sets up hard and with shine. Tempering isn't required if you dip and then chill the chocolates right away. The shock cooling will set up your chocolate truffles and chocolate dipped fruit. But if you need shelf stability for a chocolate shop, please temper the couverture chocolate and get the best results. Here's the easy way to temper chocolate: TEMPERING CHOCOLATE (click link).
Why Does Tempering Chocolate Matter?
Tempering chocolate isn't just melting chocolate. If you melt chocolate and let it set, it will taste the same as regular chocolate but could look different or develop a different texture. When creating confectionary items for shelf life, display and presentation it is best to temper. Just melting chocolate will sometimes lead to the separation of cocoa fat in the chocolate which will result in a whitish appearance.
How We Temper Chocolate
As a rule in the Santa Barbara Chocolate shop, we work with melted dark chocolate at 88F-89F when dipping or as a coating. Milk chocolate, on the other hand, should be tempered and worked with at a slightly lower temperature of 86F-87F. Rather than spending time waiting for large pieces of chocolate blocks to melt with a thermometer in hand, our couverture chocolate buttons allow you to melt chocolate quickly and evenly. Even novices in the kitchen will be able to make impressive tasting chocolates because of the quality of our organic dark chocolate.
Ethical Trade Couverture Chocolate
At Santa Barbara Chocolate, we stock only Grade AA dark chocolate sourced from the most responsible raw cocoa producers. This way, we are able to provide you with superior texture and flavor, as well as couverture chocolate which is ready for any kind of dessert or confectionary preparation. The only question is, are you ready to taste the difference?
All You Need to Know about Couverture Chocolates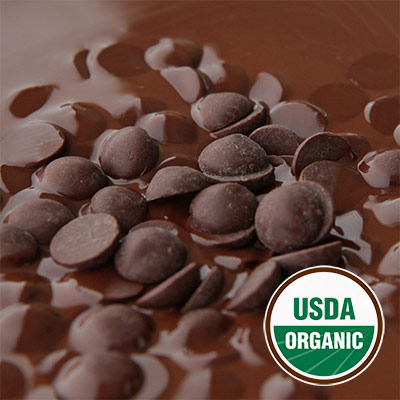 Magnificent chocolate creations require high quality chocolate that can make the chocoholic rejoice in pleasure. The creation of top-quality chocolate delicacies requires an equally high class of bulk chocolate as a strong ingredient base. This high class of chocolate is usually called pure chocolate or more professionally known as couverture chocolate.
What is couverture chocolate?
All chocolate bars may contain the same base ingredients of cocoa mass, cocoa butter, sugar as well as flavor enhancers like vanilla or milk powder. Couverture chocolate is a colloquial term referring to a particular type of chocolate that is special type compared to other regular chocolate bases. It is the finest professional quality chocolate that is produced with the highest percentage of cocoa butter using premium cocoa beans. Couverture chocolate is grounded to a finer texture during the production process and that results in superior flavor and texture. It melts smoothly and gives an elegant glossy sheen when tempered. Couverture chocolate is ideal for molding, enrobing truffles and fine candy making.
In America, the exact standards for couverture chocolate are not set but bittersweet chocolate in general must contain at least a minimum of 35% cocoa solids. That's just the minimum amount, so real dark couverture chocolate used by professionals will contain more than the minimum. You'll find couverture chocolate with at least 60% cocoa solids in most fancy restaurant kitchens.
How and when to use couverture chocolate
Couverture chocolate is delicious and can be eaten on its own for a wonderful chocolate eating experience. You'll notice it melts more evenly and with better flavor than regular chocolate. The extra cocoa butter and cocoa solids make this chocolate type easier for dipping and candy making of high-quality chocolate bars and clusters. This is the chocolate choice for candy making by professionals. Several chocolatiers use this chocolate ingredient as the corner stone tool in their chocolate making supplies.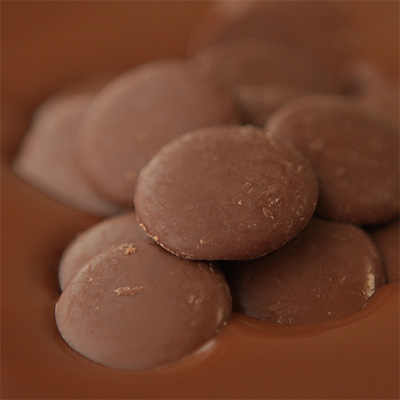 You must have seen professional chefs on TV using oval disks or chocolate wafers - this is typically couverture chocolate. Chocolate wafers are quite common these days compared to just 5 years ago. There are several advantages of using chocolate wafers as they're easier to measure for a recipe as compared to a bar of chocolate. They are uniform in size and so they melt easily and make the tempering process smoother.
Can it be used for baking?
Yes, couverture chocolate is perfect for baking. It contains a high amount of cocoa butter so it adds an extra dimension of texture and flavor when baking brownies and cakes.
Benefits of couverture chocolate
Couverture chocolate has great benefits to offer as it is made with pure cocoa butter and the best cocoa beans. The chocolate is easy to temper and has a medium viscosity. As a result, couverture chocolate is perfect for fork dipping ganache, hand dipping truffles, enrobing soft centers, clusters and coating fruit.
Where can you find the couverture chocolate?
Couverture chocolate was once only available in specific shops and from a gourmet food distributor, but thanks to today's technology, it's easy to order high-quality couverture chocolate online from all over the world. In the USA alone, there are several websites catering to the demand of couverture chocolates. For organic, high-quality couverture chocolate, Santa Barbara chocolate is a great option to consider. Santa Barbara Chocolate provides wholesale bulk chocolate in a wide variety that can add the right amount of versatility, great flavor and luster to your chocolate making experience.
Summing it up
Not all chocolates are identical. Couverture chocolate is the best chocolate when compared to regular store chocolate. Couverture chocolates are rich in taste and offer great tempering and enrobing truffle experience. So if you're a chocolatier or a chocoholic then couverture chocolate is the finest chocolate for you.
References & source material taken from:
http://www.essentialingredient.com.au/featured/cou...

http://www.gretchensbakery.com/chocolate-101/

https://www.thespruce.com/couverture-chocolate-520...

https://www.nigella.com/ask/chocolate-couverture
We highly recommend chocolate blend with cooking with fruit like this with Chocolate Cherry Recipe.
Vegan Chocolate Couverture
Vegan Chocolates: Mix 16oz Santa Barbara Dark Chocolate with 5oz Coconut Cream and 2oz Agave Syrup. Without overheating, melt ingredients together until no un-melted pieces are visible. Chill overnight. Spoon truffle balls and dust with red cocoa powder or dip in tempered Santa Barbara Dark Chocolate couverture. Our bittersweet couverture is recognized as a true vegan chocolate. This means we do not add milk ingredients and we only use vegan sugar. Most sugar is filtered through bone char while we use only sugar production with animal safe standards and Kosher oversight. This is why we are one of the only chocolate brands that can say our bittersweet chocolate is certified Kosher and recognized as a real vegan chocolate by several news publications. We follow third party guidelines and audits. We make sure only quality ingredients are used.
As a chocolate brand based in California we have found if the quality is high and there is no difference in flavor, everyone prefers vegan chocolate. Additionally we feel vegan ingredients have less of an environmental footprint and therefore do not have a negative impact on climate. Additionally this type of dark chocolate is better for cacao sustainability and minimal environmental impacts on animal well being.
Couverture Chocolate
~1,000 pieces per pound
Ingredients
Unsweetened chocolate, sugar, cocoa butter.
Country of Origin
United States of America
Allergen Information
Manufactured in a facility that handles milk and dairy products.
Physical and Chemical Properties

Method

Moisture

≤ 1%

IOCCC1(1952)

Total fat content

41.0 – 44.0%

IOCCC14(1972)

Total milk protein

< 0.05ppm

ELISA

Process validated with LOD

< 0.05ppm TMP (Total Milk Protein)

Monitoring with LOD

< 2.5ppm TMP (Total Milk Protein)

Fineness (micrometer)

15.0 – 20.0μm

Internal Method
Microbiological Properties

Method

Total Mesophilic Aerobic Count

≤ 5000/g

ISO4833

Mold

≤ 50/g

ISO7954

Yeast

≤ 50/g

ISO7954

Enterobacteriaceae

≤ 10/g

ISO21528-2

Coliforms

≤ 10/g

ISO4832

E. Coli

Absent/g

ISO16649-2

Salmonella

Absent/25g

ISO6579
Recommended Storing Conditions
60 - 68°F; relative humidity < 60%, in odor free atmosphere.
Shelf Life
Best used within 24 months of production date.
Nutritional Information on Average for 3.53oz (100g)

Calories

528kcal

Calories from fat

366kcal

Total protein

6.2g

Milk protein

0g

Total carbohydrates

49.1g

Sugars (mono+disaccharides)

33.5g

Polydextrose

0g

Polyols

0g

Starch

2.7g

Total fat

42.5g

Saturated fatty acid

25.6g

Mono unsaturated fatty acid

13.8g

Poly unsaturated fatty acid

1.2g

Trans fatty acid

0g

Cholesterol

0mg

Organic acids

0.84g

Dietary fiber

9.8g

Total alkaloids

0.63g

Alcohol

0g

Poly hydroxyphenols

1.56g

Vitamin A

17.686μg

Vitamin B1

0.104mg

Vitamin B2

0.104mg

Vitamin B3

0.803mg

Vitamin B5

0.414mg

Vitamin B6

0.052mg

Vitamin B12

0.0μg

Vitamin D

1.960μg

Vitamin E

3.496mg

Vitamin H

0.0mg

Vitamin M

14.792μg

Sodium

5.3mg

Vitamin C

0.0mg

Phosphorus

198.0mg

Calcium

34.6mg

Iron

13.77mg

Magnesium

125.0mg

Zinc

1.73mg

Iodine

0.0μg

Chloride

10.14mg

Potassium

511.4mg

Ash Content

1.44g
*Nutrient content information is indicative of composition but not intended as definitive or complete. It is not intended for use in determining specific nutrient labeling values in finished products containing this ingredient as the responsibility for determining label information lies with the finished product manufacturer. Organic matter such as contained in products of this nature is subject to variation in nutritional composition. We disclaim any and all warranties, whether express or implied, including the implied warranty of merchantability. Our responsibility for claims arising from breach of warranty, negligence or any other cause shall not include consequential, special or incidental damages, even if we have been made aware of the possibility of such damages, and is limited to the purchase price of the product. None of the statements made herein shall be construed as a grant, either express or implied, of any license under any patent held by Santa Barbara Chocolate or other parties.
Warranty Information
Couverture Chocolate is smooth and flavorful. Easy to temper and great as an eating chocolate right from the package. Chocolatiers say this is the best dark chocolate for chocolate truffle making.