Description
Organic Dark Chocolate 70% without soy lecithin
Santa Barbara Chocolate offers the real taste of South American Cacao in a couverture chocolate chip. Rainforest grown and harvested by local family farms this is one of the best Organic Dark Chocolates you'll try. Popular with chefs and chocolatiers for ease of use and exotic flavor, you've never had an organic dark chocolate like this one. Take your recipes and chocolate creations to a whole new level of satisfaction.
Enjoy the subtle floral nuances of raw cacao grown in the pristine Amazon's headlands.
Gluten Free

GMO Free

Ethical Trade Cacao

Kosher Chocolate

No Added Soy Lecithin

Couverture Chocolate
Organic Dark Chocolate Ingredients: Organic unsweetened chocolate, organic sugar, organic cocoa butter and organic vanilla extract.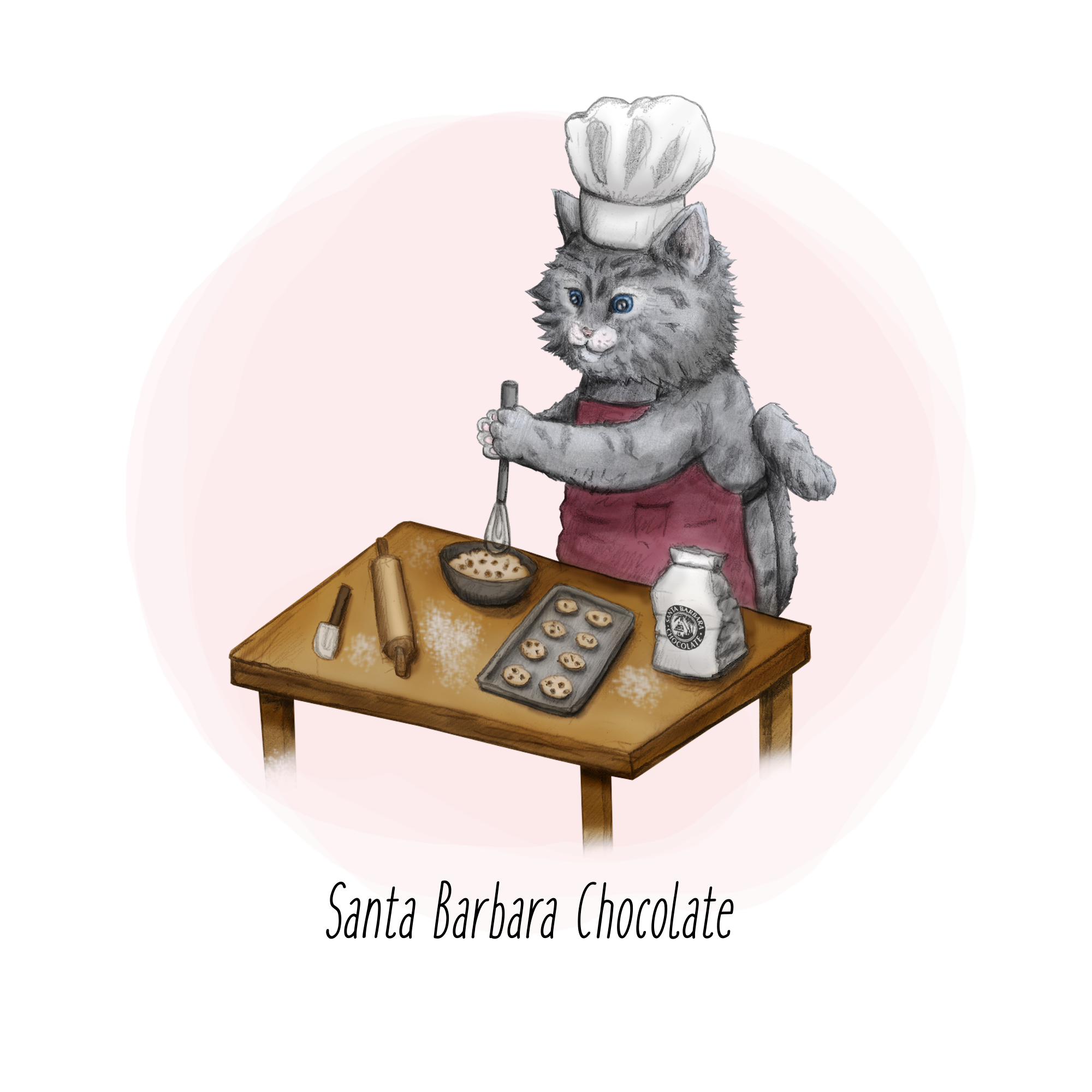 Premium Organic Dark Chocolate Begins With Sustainable Cacao and the fair trade social movement
Top quality cacao fruit comes from healthy Theobroma trees. From this amazing fruit we make the best tasting gourmet organic chocolates and organic cocoa powders. Our certified organic trees are given 32 square feet of space each so the tropical rainforest winds can blow around all four sides of the tree and penetrate the branches. This ensures the organic cacao fruit develops and ripens properly and with full flavor. Dedicated cocoa farmers check the trees daily to see how the cocoa pods are ripening and to "know" each tree and it's needs. The farmers watch each pod. Interestingly, one fun fact the farmers shared with me is that the rainforest winds play an important part in protecting the quality of the organic cacao. Because the trees are open to receive the wind from all four directions, the cocoa pods are blown and washed clean daily by the afternoon tropical thunderstorms. This process cleans the pods and removes harmful tropical insects that may have flown onto the tree. It is a natural way of ensuring healthy cacao.
From these top notch healthy organic cacao fruit we bring to you the world of organic chocolate. Tastes have changed over the years and today the status quo isn't what we want, and most likely you don't either. That's why you are reading this right now, you are seeking more then the typical. Santa Barbara Chocolate is evolving with you in new ways of thinking. Direct flavors with a clear ingredients listing is what you want and so do we. Our organic chocolates are flavorful and memorable. When you use one of our chocolates in a recipe you'll have the tools to create new innovative desserts. A top chocolatier told us he appreciates that we offer the unique organic ingredients for him to make chocolate truffles that are clear in flavor and lasting in impression. Within our organic chocolate you'll find the natural purity of taste. Bold cocoa flavors touched by subtle nuances of the unique premium cocoa bean are the hallmarks of our range of organic chocolate and organic cocoa powder.
South American Cacao has Pure Flavor and is Organic
Our organic chocolate cacao comes from the Eastern Slope of the Andes leading into Brazil, basically the Amazon headlands. This is the naturally grown variety of cacao called Criollo or Chuncho with a high percentage of white cacao seeds in each cocoa pod (around 60% per cocoa pod).
We do our best to keep the cacao as close to the original first cacao tree types as possible. A pleasant floral nutty flavor is what you'll find in our Amazonas chocolates.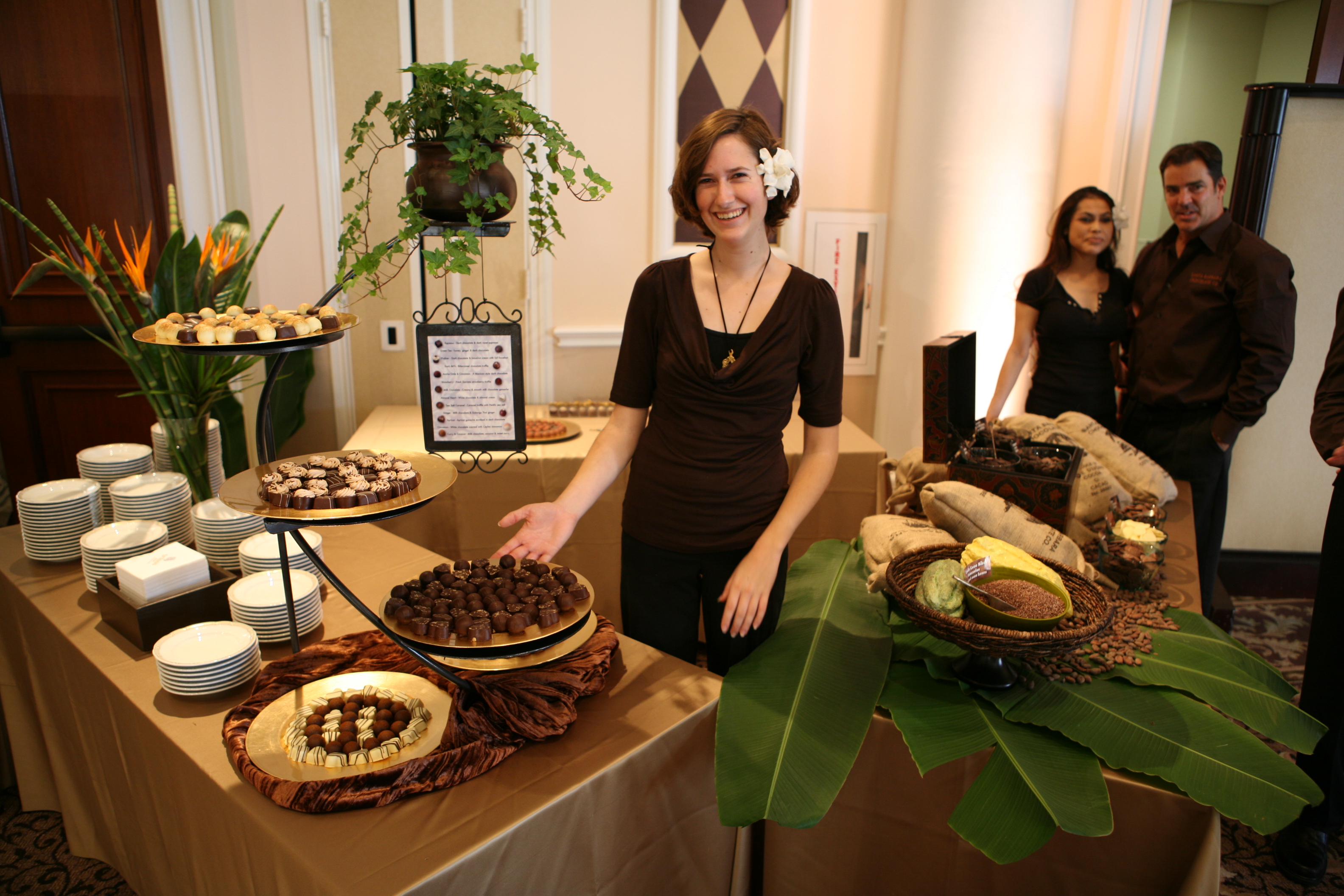 Warranty Information
Organic Dark Chocolate 70% without soy lecithin Couverture by Santa Barbara Chocolate is ready to eat. With no added soy lecithin and all organic ingredients this is the exotic taste of organic cacao. Grown deep in the pristine rainforest, this rare chocolate tastes floral with subtle cocoa.