Assorted Chocolates made with fresh ingredients make the best gourmet chocolate gifts
Assorted chocolates handcrafted using homemade California chocolate recipes, soft centers with fruits and roasted nuts are the best tasting chocolates available. The ingredients in this gift box are uniquely sophisticated with bold flavors where there is no need to ever guess the type of chocolate center. A one pound gourmet gift packed with West Coast style chocolates not seen in gift boxes sold elsewhere.
Gourmet dark chocolate, light milk chocolate and creamy white fudge coated butter creams will delight the senses of the chocolate lover. Made with the freshest of ingredients, the soft centers have intense flavors for easy recognition. For example, our famous mint buttercream is an unmistakable tasting experience of intensity with a strong cooling sensation. It is a mint lovers dream. Our award winning California chocolates include raspberry which is bright, tart and sweet. This assorted chocolate box has a wide range of tastes and textures with each chocolate piece becoming an experience.
Two shining stars in the assorted chocolates box are brown sugar toffee and hand stirred caramel, each made in copper kettles using wooden spoons. Time consuming but the right way and the real traditional way confectioners make pure cane sugar candies. You can taste the difference. From our experience you can't find this style of fresh gourmet chocolate, toffee and caramel anywhere except for in your home kitchen where you make it yourself or from our Santa Barbara online chocolate shop.
The Santa Barbara Orange Chocolate: California is famous for oranges, and specifically the Valencia orange. The Valencia orange is a cross between mandarin and the grapefruit like pomelo. Valencia orange groves dot the hillsides around Santa Barbara and to the Northwest of the city, orange trees grow from the foothills right down to the beach. Valencia oranges are some of the best tasting: sweet and juicy with an excellent flavor and bright orange color. As a result, these special Santa Barbara grown Valencia oranges are our top choice for making orange cream chocolates. Imagine the orange cream popsicles from your childhood but fresher and with chocolate! The Valencia orange chocolates in the assorted chocolate box are the epitome taste of Santa Barbara.
Goleta Walnut Chocolate: Walnuts were first planted in the USA in Goleta, a small town nestled next to Santa Barbara. In fact, Santa Barbara County at one time was the walnut capital of the USA. The walnut trees along the coastal areas are mature and produce premium walnuts, sun kissed and sea salt blessed. In the assorted chocolates box we use the local harvest from these mature trees to make black walnut creams and English walnut clusters. Fresh walnuts are rarely found and once you experience the flavor of fresh walnut candy, you won't think of walnuts in the same way ever again. Fresh walnut candies will be forever a must in a gourmet chocolate gift.
Dark Chocolate Truffles are included in the chocolate assortment gift. Made with our dark chocolate couverture the dark chocolate truffles have a ganache center. California butter is whipped with the chocolate to make the truffle center creamy with a light texture and soft melt. The truffle is forked dipped into our famous semi sweet truffle chocolate coating and then decorated with milk chocolate stripes.
Sold by weight: 1 LB. Santa Barbara Chocolate Assorted Chocolates gift box has approximately 29 pieces and the piece count can vary significantly on the individual pack. The number and candy individual piece size in our 1 pound gift box will vary due to the nature of making fresh handmade chocolates. Because these chocolates are carefully hand dipped individually by a professional chocolatier and not machine made, they taste better, have more of a unique look and each piece is not the same in appearance or size. Handmade chocolates taste better and are fresher, but have variation as compared to machine made chocolates.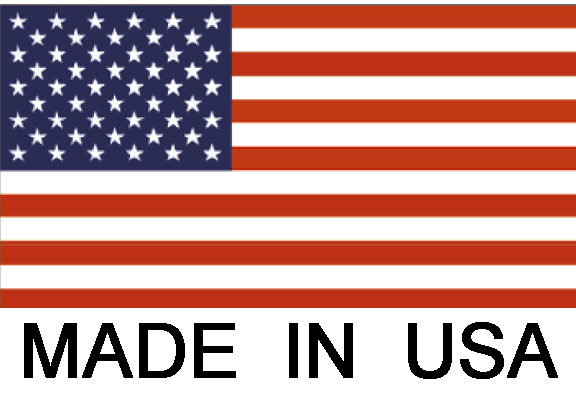 Chocolate Assortment Gift Ingredients: Assorted Chocolates (sugar, milk chocolate (sugar, cocoa butter, milk, chocolate liquor, sunflower lecithin and vanilla), or semi-sweet chocolate (sugar, chocolate liquor, cocoa butter, butterfat, soy lecithin - an emulsifier, natural flavor), or pastel coating (sugar, partially hydrogenated palm kernel oil or palm kernel and palm oils, whey solids, non-fat milk solids, mono and diglyceride and soy lecithin emulsifiers or sunflower lecithin, vanilla and other natural flavors, artificial colors (may include Blue #1, Blue #2, Green #3, Red #3, Red #40, Yellow #5, Yellow #6, titanium dioxide)), invert sugar, corn syrup, nuts (including walnuts, cashews, almonds, pecans, peanuts, Brazils and filberts - coconut oil used for those nuts that are roasted), coconut (desiccated with sugar, water, propylene glycol, salt, sodium meta bisulfite - a preservative), butter, evaporated milk, cream, whole milk, brown sugar, molasses, hydrogenated coconut oil, chocolate liquor, egg albumen, salt, invertase, corn starch or rice flour, chocolate sprinkles (sugar, chocolate liquor, cocoa (processed with potassium carbonate), soy lecithin, confectioners glaze, corn syrup, salt, vanillin - an artificial flavor), honey, sodium bicarbonate, soybean lecithin emulsifier, cherries [processed with water, corn syrup, citric acid, natural and artificial flavors, preserved with sodium benzoate (preservative)], natural and artificial flavors, coffee, artificial colors (including Blue #1, Blue #2, Green #3, Red #3, Red #40, Yellow #5, Yellow #6), potassium sorbate - a preservative).
*Assorted Chocolate flavors will vary from time to time based upon supply and ingredients availability.
*Chocolates are handmade and will vary in weight, size and shape. The chocolatier's candy making technique can be seen in the dipping style and swirls of each piece. These are not mass made chocolates.
Assorted Chocolates shown in the product photo may not be what is packed in the gift box you order, because handmade chocolates vary in size, shape and what is available fresh to pack in the gift box. The original Santa Barbara Chocolatier today called Santa Barbara Chocolate is a specialty chocolate maker of assorted chocolates and chocolate truffles. The original chocolate assortment we started selling in 1992 is still popular today.