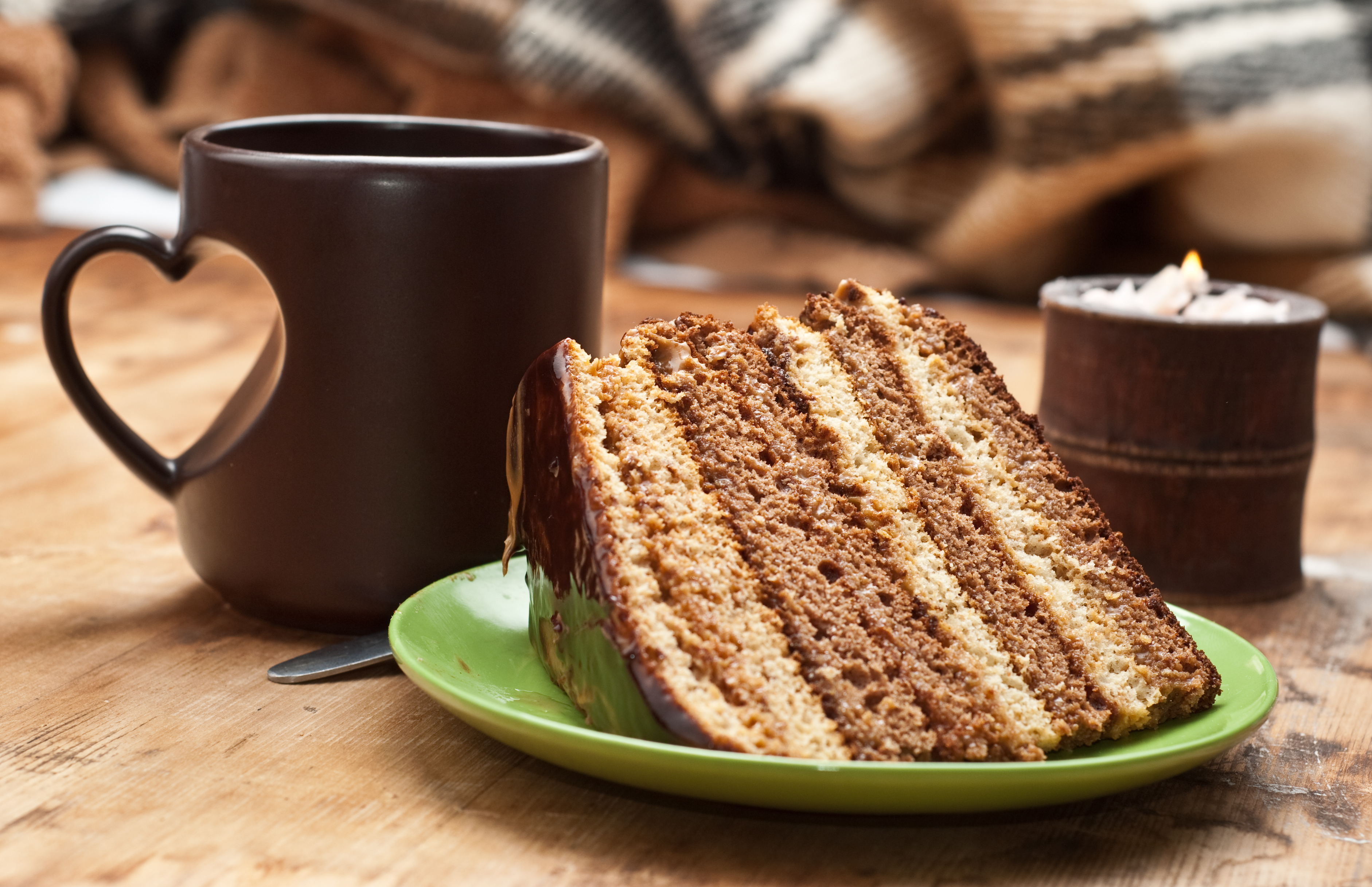 No Bake Chocolate Cake Recipe: Marquesa de Chocolate
***From the Santa Barbara Chocolate Kitchen: We love this cake and the raw eggs if you know your egg source as being local and organic from healthy free and happy chickens. Because raw eggs can be dangerous in our modern world of food distribution, we strongly encourage you to make this recipe using a safe egg that allows you to use raw eggs with security and piece of mind. We like Safest Choice Pasteurized Eggs for this recipe).
The perfect excuse: (Marquesa de chocolate)
Few things cheer me up during hard days, except for – and my favorite one - chocolate in all it's varieties. Chocolate always gives me the energy I need to keep going or just to stop and enjoy living; because, to be honest, all excuses are great excuses when it comes to eat chocolate. And, speaking of excuses to eat chocolate, there's one I want to share with you, and it's called 'Marquesa de Chocolate'.
The Marquesa de Chocolate is a traditional and very popular Venezuelan dessert that is easy to make and is also a no-bake option for dessert, which makes this recipe perfect for you to teach your children and give them a little push into the cooking world in a exciting and easy way.
Just as chocolate, this dessert has a variety of preparations, but the version I'm sharing with you is the most popular one all around Venezuela. As you will see, there are not a lot of ingredients you have to deal with, and you might have all of those at home. If you don't, this is actually a really short list you certainly will remember.
The ingredients you'll need are:
Butter (400 g.)
1 Can of condensed milk (410 g.)
4 eggs (Yolks and whites must be separated) (use safe eggs for food safety reasons)
Powder Sugar (4 Tsp.)
Cocoa powder (3 Tsp.)
Dark good quality chocolate (200 g.)
Maria Cookies (like Graham cookies or any semi-sweet plain crisp cookies) (500 g.)
½ Cup of milk to moisten the cookies
The funny part:
First, beat butter with condensed milk until is very creamy; add yolks (one by one), powder sugar and cocoa powder. Then, go for the best dark chocolate you can find and melt it on top of boiling water -this process is known as "baño de maría" in Venezuela and it's a healthier way of cooking, heating or melting- carefully not to overcook or it'll get tough. Please note that If you're teaching your children, you'll probably want to tell them to melt the chocolate in the microwave at medium heat, just until they're grown enough to know this 'little secret'. I should tell you that the chocolate is up to you, but I feel really attracted to the organic dark chocolate from Santa Barbara Chocolate just because of the flavor it adds to this specific dessert. This recipe requires a chocolate which is not way too dark or with a flavor that is not way too strong, and I personally think Santa Barbara Chocolate delivers these qualities. Without mention this is one of the healthier chocolates on the market right now.
Now, continuing with the preparation process, add the melted chocolate to the previous mixture we had made, with butter and condensed milk, and keep beating. Take a different bowl and beat egg whites until peaks form, then stop beating and simply add it to the mix. On a buttered glass pan -could be (13 x 9 in.)- spread a layer of chocolate mix (not too thick), then a layer of Maria Cookies already dipped on milk –at this point you can go crazy and add some chopped nuts or anything you like-, and then another layer of chocolate mix, cookies again and so on. The last layer must be a little thicker than previous and you might want to put some powder sugar on it, or anything else with decoration purposes. The last step is to refrigerate for at least 4 hours (if you let sit overnight it's even better because of the texture and consistency it gains). If you think the consistency or texture is not quite soft, you can always take it out of the refrigerator 30 minutes before serving it and everything will be ok. By the way, I know I said this part was the funny part, but what is next is even better. Enjoy!
This is my favorite excuse to eat chocolate. What's yours?