Description
Gourmet Chocolate Sugar Free Chocolate Candy Gift Box by Santa Barbara Chocolate is an assortment of handmade fresh chocolates sweetened with maltitol, a malt base sugar free sweetener. Presented in a white gift box with the Santa Barbara Chocolate logo.
-----
Sugar Free Chocolate Candy:

Freshly roasted California nuts covered in high quality sugar free chocolate, crunchy sugar free candies like toffee and brittle as well as soft sugar free caramel will delight and impress the individual who longs for the taste of real chocolates and candies but needs to enjoy them without the added sugar. This sugar free assortment is designed around the flavor. The goal of this assortment is to offer the most realistic chocolate tasting experience of a gourmet chocolate box, but without added sugar. This is the sugar free candy box that mimics the sugar experience.
The sugar free dark chocolate coating is a blend of a 65% cocoa solids couverture sweetened with sugar free maltitol, zero sugar chocolate liquor and a touch of Dutch cocoa powder. The combination results in a rich dark chocolate fudge like flavor that reminds one of Belgian chocolate - sweet and buttery.
The no added sugar milk chocolate coating is made to taste like real Swiss milk chocolate. The clever combination of a traditional Swiss selection of cacao varieties from Brazil and Java blended with high quality milk and maltitol sugar free sweetener makes a milk chocolate that is just like the real deal you'd find in Europe - you'll never miss the added sugar nor will anybody know it isn't in the chocolate.
White coating sweetened with sugar free maltitol offers a milky tasting experience that is perfect for sugar free candies. This white coating offers a medium sweetness experience, milky and rich. It tastes similar to the original white chocolate recipe invented in Switzerland. Gourmet sugar free white coating is perfect for coating nuts.
Sugar Free Chocolate Flavors can include:
Toffee squares coated in a thick layer of chocolate. When was the last time you had a really good sugar free toffee? Well you finally found one... crunchy but not too hard, buttery but not oily, sweet but with no added sugar. A+ sugar free toffee.
Sugar free clusters in milk, dark or white. The white no sugar added peanut clusters remind us of the vanilla soft serve ice cream topped with peanuts. Remember those summer nights when you craved one? Time to try it as a blissful sugar free chocolate.
No sugar added coconut haystacks are a winner. The texture is so much fun... bite into it, deep and rich, melty and smooth with chewy coconut.
Sugar free pecan caramel turtles with chewy caramel that doesn't stick, crunchy pecans and really great chocolate. California style and better then what you'll find in Texas.
Sugar free caramel chews are like the ones you'd get at the corner candy store in Charleston. Modern in that they are technically keto caramel, but that doesn't matter since you seek flavor, texture and experience.
Natural Thompson seedless raisins covered in sugar free chocolate are sweet and tangy. Harvested and dried under the low sun, these plump raisins are grown to California's stringent agricultural standards. You want raisins from California since they are the grade AA ones.
Sold by weight: 1 LB. Santa Barbara Chocolate Sugar Free Chocolate Candy gift box has a number of pieces that will change based on the season and the handmade sugar free chocolate cluster size. Chocolate Box Dimensions: 10 1/4" x 5 1/4" x 1 1/8"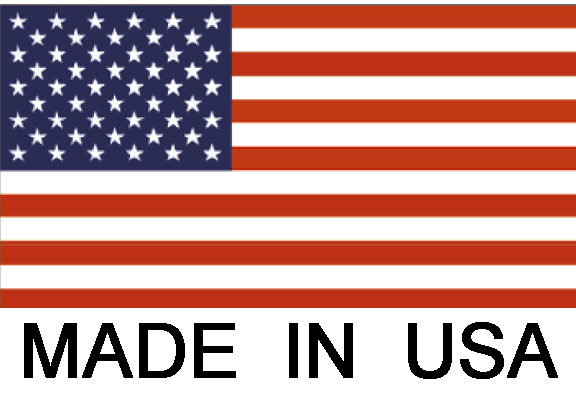 Sugar Free Candy - Sugar Free Chocolate Ingredients: Sugar free milk chocolate coating (maltitol (a sweetener), cocoa butter, unsweetened chocolate, calcium carbonate, milkfat, calcium caseinate (milk), soy lecithin (an emulsifier), natural vanilla extract), semi-sweet sugar free chocolate flavored coating (maltitol, cocoa butter, cocoa powder processed with alkali, unsweetened chocolate, cocoa powder, milkfat, soy lecithin, natural vanilla extract), white sugar free chocolate flavored coating (maltitol (a sweetener), hydrogenated vegetable fat (palm kernel and/or palm), calcium carbonate, dietary fibre (polydextrose), milkfat, calcium caseinate (milk), glyceryl-lacto esters of fatty acids, soy lecithin (an emulsifier), natural flavor(s), natural vanilla extract), nuts [may contain almonds (roasted in coconut oil), peanuts (roasted in coconut oil), walnuts, cashews (roasted in coconut oil), pecans], coconut (containing sodium metabisulfite - a preservative), raisins, cherries (preserved with potassium sorbate, sodium benzoate and sulfur dioxide), peanut butter (peanuts, partially hydrogenated palm kernel oil, salt), hydrogenated starch hydrolysate syrup, maltitol syrup, sweet butter (pasteurized sweet cream), calcium caseinate (milk), hydrogenated coconut oil, cellulose, sorbitol, gum arabic, egg albumen, mono & diglycerides, natural and artificial flavors, soy lecithin emulsifier, unsweetened chocolate, polydextrose, cocoa butter, pectin, potassium acetate (a preservative), hydrogenated palm kernel oil, evaporated milk (with dipotassium phosphate, carrageenan, vitamin D3), modified corn starch, whey protein (milk), egg white (with sodium lauryl sulfate), gelatin, sodium caseinate, partially defatted peanut flour, vanillin (an artificial flavor), artificial colors (Red #40, Blue #1, Yellow #5, Red #6), TBHQ, citric acid, inulin, lactitol, sucralose and acesulfame-K (non-nutritive sweetener).

Allergen Information: Contains milk, egg, tree nuts, peanuts, soy, fish. Shares equipment with products containing peanuts, tree nuts, milk, egg, soy, and wheat.

****THIS IS NOT A REDUCED CALORIE FOOD. EXCESS CONSUMPTION MAY HAVE A LAXATIVE EFFECT.
*Assorted Sugar Free Chocolates can change seasonally or based on ingredient availability.
*Sugar Free Candies are handmade by the chocolatier and as a result are irregular shaped and sized.
Additional Information
Sugar Free Chocolate Candies are made using traditional chocolate recipes but with the usual sugar replaced with low glycemic sweeteners determined sugar free by the manufacturer. This is a gourmet selection of sugar free chocolate much better flavored then what is found at the drug store. This is a gourmet gift to offer those seeking chocolates without added sugar.
Additional Details
SKU:

1 LB. Sugar Free Candy Gift

UPC: