Description
Melting Chocolate Chips For Cooking & Baking
If you're interested in a cooking chocolate with less sugar and maximum flavor, our California chocolate recipe called "Melting Chocolate Chips" is the chocolate to get.
A full bodied dark chocolate chip, robust with an honest chocolate flavor because it is a REAL dark chocolate without oils and fillers. Perfect for baking, you'll discover the exotic nature of this rare cacao which will elevate your chocolate chip cookies to the level of extraordinary.
ETHICAL TRADE CACAO

KOSHER CHOCOLATE

COOKING CHOCOLATE WITH MILD SWEETNESS

CALIFORNIA CHOCOLATE RECIPE
GMO FREE Chocolate Ingredients: Unsweetened chocolate, sugar, cocoa butter.
Only 3 ingredients Pareve Chocolate.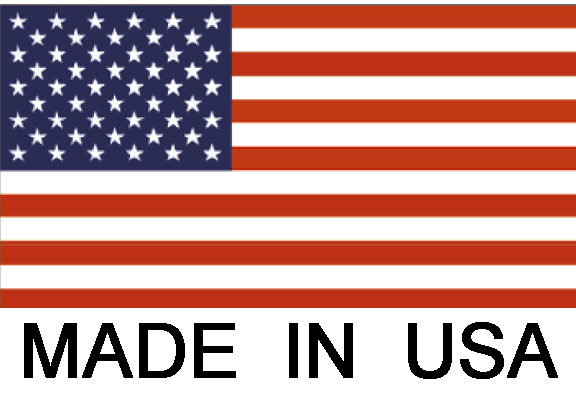 Melting Chocolate Chips for Dipping:
Melt chocolate chips at a low heat setting.

Place chocolate chips in a microwave safe bowl.

Set microwave power at 50% and add time.

Place bowl in microwave and start.

Every 15 seconds stop and stir.

Microwave chips until fully melted, stirring frequently to ensure the chocolate chips do not burn.

Dip strawberries, cookies and dried fruit.

If you want to thin the chocolate and make it a glaze so it doesn't bloom, stir in about 10% coconut oil by volume once the chocolate chips are fully melted.
Santa Barbara Chocolate is your source for melting chocolate in chips or medallions. Our California chocolate factory has been supplying chocolatiers, bakers and manufacturers worldwide since 1992.
Melting Chocolate Chips
~1,000 pieces per pound
Ingredients
Unsweetened chocolate, sugar, cocoa butter.
Country of Origin
United States of America
Allergen Information
Manufactured in a facility that handles milk and dairy products.
Physical and Chemical Properties

Method

Moisture

≤ 1%

IOCCC1(1952)

Total fat content

41.0 – 44.0%

IOCCC14(1972)

Total milk protein

< 0.05ppm

ELISA

Process validated with LOD

< 0.05ppm TMP (Total Milk Protein)

Monitoring with LOD

< 2.5ppm TMP (Total Milk Protein)

Fineness (micrometer)

15.0 – 20.0μm

Internal Method
Microbiological Properties

Method

Total Mesophilic Aerobic Count

≤ 5000/g

ISO4833

Mold

≤ 50/g

ISO7954

Yeast

≤ 50/g

ISO7954

Enterobacteriaceae

≤ 10/g

ISO21528-2

Coliforms

≤ 10/g

ISO4832

E. Coli

Absent/g

ISO16649-2

Salmonella

Absent/25g

ISO6579
Recommended Storing Conditions
60 - 68°F; relative humidity < 60%, in odor free atmosphere.
Shelf Life
Best used within 24 months of production date.
Nutritional Information on Average for 3.53oz (100g)

Calories

528kcal

Calories from fat

366kcal

Total protein

6.2g

Milk protein

0g

Total carbohydrates

49.1g

Sugars (mono+disaccharides)

33.5g

Polydextrose

0g

Polyols

0g

Starch

2.7g

Total fat

42.5g

Saturated fatty acid

25.6g

Mono unsaturated fatty acid

13.8g

Poly unsaturated fatty acid

1.2g

Trans fatty acid

0g

Cholesterol

0mg

Organic acids

0.84g

Dietary fiber

9.8g

Total alkaloids

0.63g

Alcohol

0g

Poly hydroxyphenols

1.56g

Vitamin A

17.686μg

Vitamin B1

0.104mg

Vitamin B2

0.104mg

Vitamin B3

0.803mg

Vitamin B5

0.414mg

Vitamin B6

0.052mg

Vitamin B12

0.0μg

Vitamin D

1.960μg

Vitamin E

3.496mg

Vitamin H

0.0mg

Vitamin M

14.792μg

Sodium

5.3mg

Vitamin C

0.0mg

Phosphorus

198.0mg

Calcium

34.6mg

Iron

13.77mg

Magnesium

125.0mg

Zinc

1.73mng

Iodine

0.0μg

Chloride

10.14mg

Potassium

511.4mg

Ash Content

1.44g
*Nutrient content information is indicative of composition but not intended as definitive or complete. It is not intended for use in determining specific nutrient labeling values in finished products containing this ingredient as the responsibility for determining label information lies with the finished product manufacturer. Organic matter such as contained in products of this nature is subject to variation in nutritional composition. We disclaim any and all warranties, whether express or implied, including the implied warranty of merchantability. Our responsibility for claims arising from breach of warranty, negligence or any other cause shall not include consequential, special or incidental damages, even if we have been made aware of the possibility of such damages, and is limited to the purchase price of the product. None of the statements made herein shall be construed as a grant, either express or implied, of any license under any patent held by Santa Barbara Chocolate or other parties.
Warranty Information
Melting Chocolate Chips made with GMO free cacao is one of our most famous California Chocolate Recipes recognized for the robust chocolate taste with nuances of cinnamon spice and vanilla. This is an ideal cooking chocolate.