Description
Organic Chocolate, Coconut Sugar Sweetened, No Added Soy: Paleo Diet Alternative to Sugar Free Chocolate.
Coco Blossom Chocolate is considered by athletes a healthy Chocolate because it is organic and sweetened with coconut sugar. A paleo chocolate choice over sugar free chocolate.
Paleo diet followers and fitness instructors tell us this is an organic chocolate that fits their diet needs because it is considered as having a lower glycemic index than a chocolate of like kind sweetened with sugar. With high cocoa solids we discovered our Coco Blossom Chocolate can be a part of a daily chocolate diet. We prefer the flavor to sugar free chocolate options.
USDA ORGANIC CHOCOLATE

COCONUT PALM SUGAR SWEETENED

NO ADDED SOY CHOCOLATE

PALEO DIET CHOCOLATE

BETTER TASTING THAN SUGAR FREE CHOCOLATE

COUVERTURE CHOCOLATE
Coco Blossom Organic Dark Chocolate Ingredients: Organic unsweetened chocolate, organic cocoa butter and organic coconut palm sugar.
Soy Free Chocolate: Only 3 ingredients and all are 100% certified USDA organic.
Coco Blossom Organic Chocolate by Santa Barbara Chocolate is a special chocolate because it is an organic chocolate with dark cocoa solids and is sweetened with a sugar alternative that naturally comes from the coconut tree. This chocolate is sweetened with coconut sugar instead of stevia because coconut sugar is great tasting and a natural sugar alternative. Sugar sensitive individuals looking to manage blood sugar levels will prefer our chocolate because the taste is outstanding. Most sugar substitutes like maltitol (which is used in most sugar free chocolate) can make the chocolate taste artificial. Maltitol (unlike coconut sugar) can have some discomforting issues on one's tummy. Coconut sugar has a clean and natural sweetness that is easy to digest and enhances the organic chocolate's natural cocoa flavor. Because our chocolate is high in cocoa solids, it has the dark part of the cocoa bean (the cocoa fiber) that all the health researchers are talking about when they say dark chocolate is healthy chocolate. The fact we make this chocolate using premium cocoa beans really sets ours apart as a gourmet chocolate. So if you want a natural sugar substitute dark chocolate, made to organic standards with easy to digest ingredients that you'll recognize... Santa Barbara Chocolate is the chocolate supplier for you.
Coconut Sugar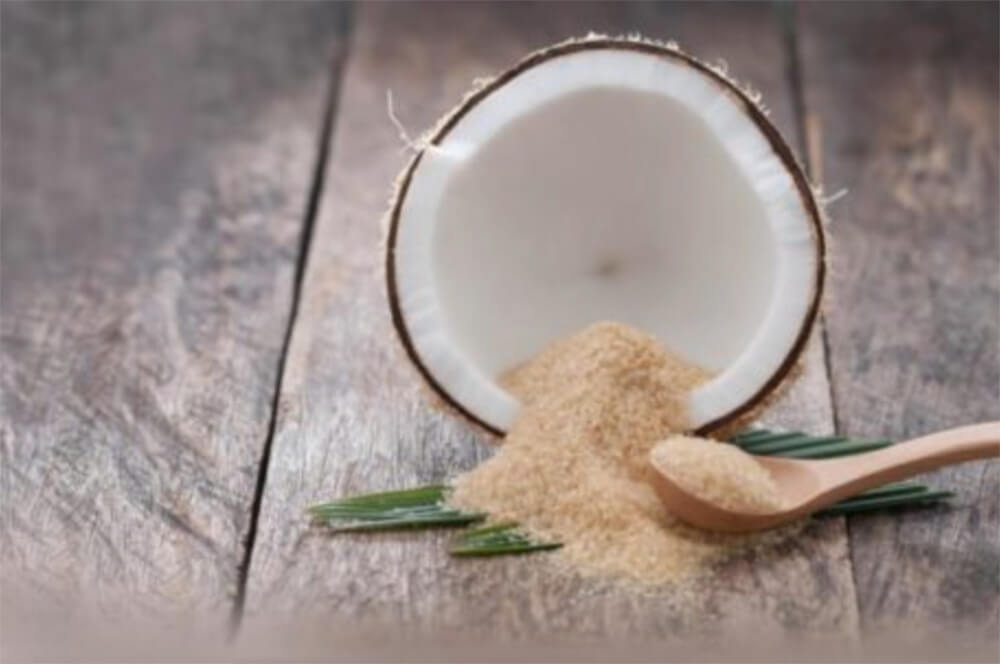 Why is Coconut Sugar Chocolate called Healthy by Athletes?
Coconut is a fruit with web searchable benefits and also a symbol of good luck and prosperity in many cultures. In Indian culture the coconut is known as fruit of Gods and its presence is essential in many ceremonies.
Because there are benefits being attached to coconut fruit in the media these days, it's inevitable to find that sugar extracted from coconut will be added as a natural chocolate sweetener option. Coconut sugar is preferred over sugar free chocolates by most. Clinical research finds prebiotics like inulin, which is found in coconut sugar, supports health, cancer prevention, blood sugar balance, lipid (fat) metabolism, bone mineralization and immunity health. One study in the Diabetes & Metabolism Journal found inulin could improve glycemic control and antioxidant status in women with Type 2 diabetes. With scientific backing coconut sugar is gaining popularity as the new sweetener.
How coconut sugar is made?
Coconut sugar, which is also known as coconut palm sugar, is made from the sap of the coconut palm. The coconut palm sap is the sweet circulating fluid of the coconut tree. A cut is made in the flower of the coconut palm and the liquid sap is extracted. The sap is then dehydrated and spun to make crystals. Coconut sugar provides the same number of calories and carbohydrates as regular cane sugar. Coconut sugar has a caramel color with a taste that is similar to that of brown sugar. It can be swapped in sweet delicacies and regular baking recipes in place of white sugar to make new exciting versions for health minded people.
Coconut Sugar could make a Healthy Chocolate
Switching to coconut sugar may provide a number of benefits such as:
Prebiotic Health
Coconut sugar contains inulin. Inulin is a type of dietary fiber that helps keep your internal flora healthy and could help prevent some types of cancer. Prebiotic fiber balances blood sugar when included in a healthy diet. Inulin has the ability to stimulate probiotics like Bifidobacteria that can provide an overall boost to the immune system.
Electrolytes
Coconut sugar contains potassium and magnesium electrolytes which are important for regulating the body's water content as well as many heart, nerve, and muscle functions. Coconut sugar has nearly 400 times more potassium than regular sugar.
Low-Glycemic Chocolate?
Regular table sugar has a glycemic index (GI) of 65, whereas coconut sugar has a GI of 35. This is much closer to the natural GI of fruits which is around 25. Many tell us our organic chocolate sweetened with coco palm sugar is the alternative to sugar free chocolate they have been looking to buy.
Source of Vitamins, Minerals, Phytonutrients and healthy fats
Coconut sugar contains vitamins, minerals and phytonutrients. Iron and zinc are found in coconut sugar, containing about two times more than granulated sugar according to the Food and Nutrition Research Institute (FNRI). Coconut sugar also contains Vitamin C which is best known for helping support the immune system along with joints and healthy skin. Coconut sugar also contains the "healthy fats" that have research suggesting they can help prevent high cholesterol and heart disease.
Raw Antioxidants
Coconut sugar is just dehydrated coconut sap which makes it considered by many as a raw food. That means it has raw antioxidants found in the original source. Antioxidants fight off the oxidation of cells in the body and slower aging processes as a result.
Coconut Sugar is Paleo-Approved
According to the Ultimate Paleo Guide for Paleo diet, coconut sugar can be used to satisfy a sweet tooth. It is been claimed that coconut sugar was in use in Paleolithic times. Hence, it is okay for Paleo lovers to indulge in coconut sugar.
Coconut Sugar
Even with the number of potential benefits it has to offer, let's not forget that coconut sugar is a sweetener. Coconut sugar contains about equal amounts of fructose and glucose. Use coconut sugar in moderation or in a higher fiber chocolate like dark chocolate. According to the American Diabetes Association, it's OK for those with diabetes to use coconut sugar occasionally as a sweetener on a diabetic diet plan and in moderation. Test glucose levels while learning one's own reaction to coconut sugar ingestion.
Natural Sweetener Coconut Sugar
Coconut sugar is gaining popularity as a sweetener in everything, be it coffee and tea or baking and cooking. This brown coco sugar works like regular table sugar but since its manufacturing process is natural, it is a great organic sweetener compared to white sugar. Coconut brown sugar seems to have the edge over refined, synthetic and artificial sweeteners. This is why we use it as a sweetener in organic chocolate. Please try it and see if you prefer the flavor to sugar free chocolate.
Coconut Palm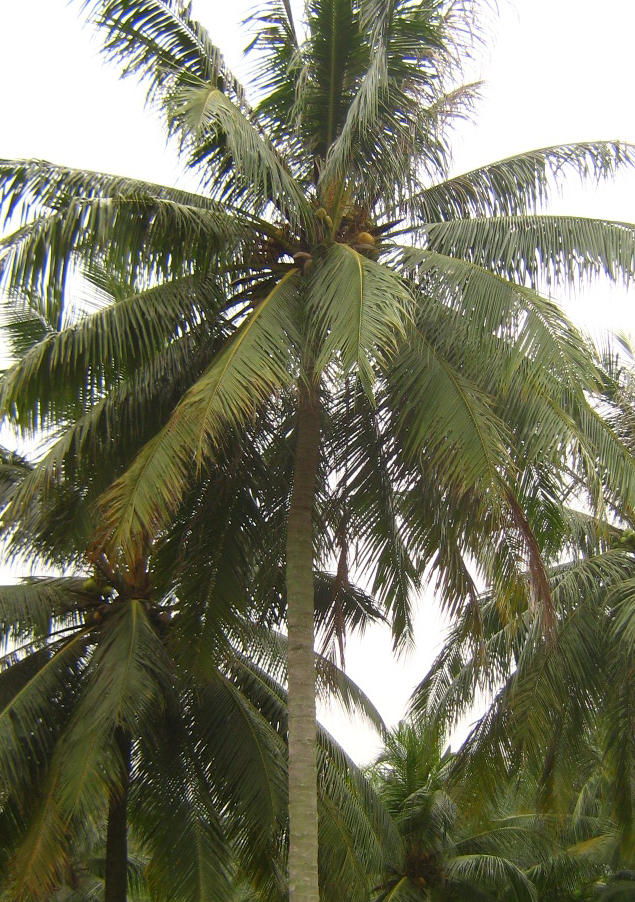 Coconut Blossoms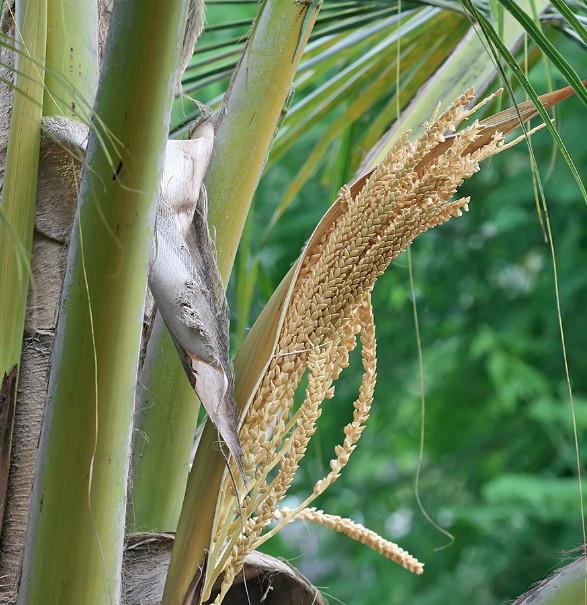 Warranty Information
Organic dark chocolate with no added soy and sweetened with coconut palm sugar. Paleo diet recommended. Preferred over sugar free chocolate because it has a natural organic coconut sugar sweetness.