Description
The Finest

Couverture

White Chocolate for Melting and Dipping

Couverture White Chocolate is a coating chocolate made with extra added cocoa butter to offer a smooth even melt, full of flavor and easy to temper. The Santa Barbara Chocolate brand of couvertures are gourmet quality.
White Chocolate Couverture made with Pure Cocoa Chocolate
Is white chocolate real chocolate? Yes because real white chocolate has cocoa butter as the main fat component. Cocoa butter is the natural fat from the cocoa bean. The best couverture white chocolate will have high cocoa butter and no artificial flavor or palm oil. Santa Barbara Chocolate couverture white chocolate is made with pure cocoa butter and has no added palm oil, no artificial ingredients. Santa Barbara white chocolate meets all standards of high quality chocolate and real chocolate.
Highest Quality
The state of the art shape of our couverture white chocolate is known as a Tab. Tabs are better than chocolate chips or chunks because Tabs make the chocolate taste better and offer a better melt if you plan to use it as a coating chocolate. Easy to grab and eat, the perfect size and shape - almost like a small chocolate bar, but better. Tabs have a soft rounded top and flat angular base edges, together this combination enhances the flavor. The couverture white chocolate melts evenly releasing the complex flavor nuances of pure cocoa butter, whole milk and cane sugar.
Our Tabs shape is key to why our couverture white chocolate tastes like it does. The Santa Barbara Chocolate research team discovered Tabs have the best melting characteristics along with an enhanced perception of smoothness and cocoa nuances. The milk also has a greater flavor intensity due to the tabs shape.
What we discovered is that chocolate rounded shapes enhance melting and smoothness perception while chocolate angular shapes or flatter shapes accent intensity of flavors like milk, vanilla and cocoa. The fact couverture Tabs incorporate features of both rounded and angular design is why and how our couverture chocolate has an enhanced flavor resulting in the best chocolate experience.
White chocolate has a subtle touch of natural vanilla added to help enhance the flavor of pure cocoa butter.
What is Couverture?
Couverture chocolate is high quality chocolate that has been enhanced with extra cocoa butter and possibly an emulsifier to help reduce viscosity. Lower viscosity is the main determination of couverture chocolate. Lower viscosity means the chocolate is less thick and sticky when melted. As a result, couverture is an easy melting chocolate that works well as a coating chocolate for hand dipped truffles.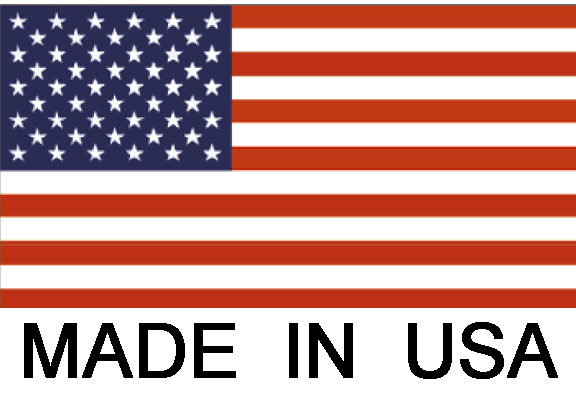 Santa Barbara Chocolate White Chocolate Couverture (30% cocoa solids approximately) is the best white chocolate because of exclusive use of pure cocoa butter as one of the main ingredients. Our premium cocoa butter ingredient makes our white chocolate an extra special tasting experience. Pressing the cocoa bean will result cocoa butter and dark brown cocoa fiber as the two main ingredients. The pure white cocoa butter when mixed with cane sugar and fresh milk will offer white chocolate couverture. The dark brown cocoa fiber part after pressing can be ground up to make cocoa powder. If the cocoa bean is not cold pressed but instead ground up, it will result in chocolate liquor. Real white chocolate is a cocoa product and therefore is a real chocolate. Real cocoa butter (what we use exclusively in making white chocolate) has an ORAC value of cocoa antioxidants and it contains vegetable fats stearic acid and palmitic acid.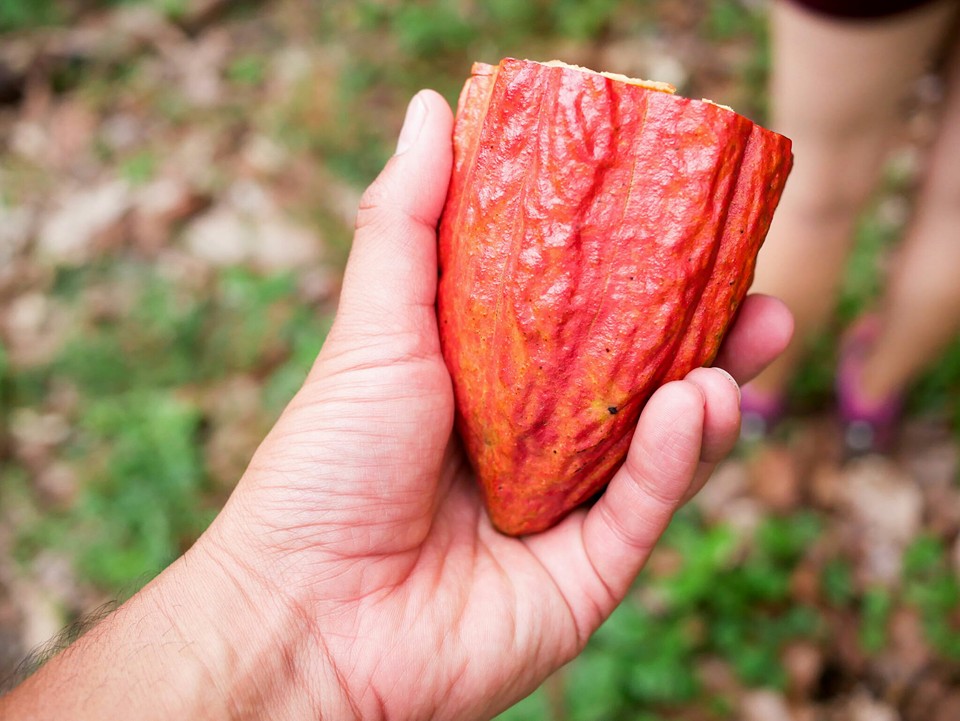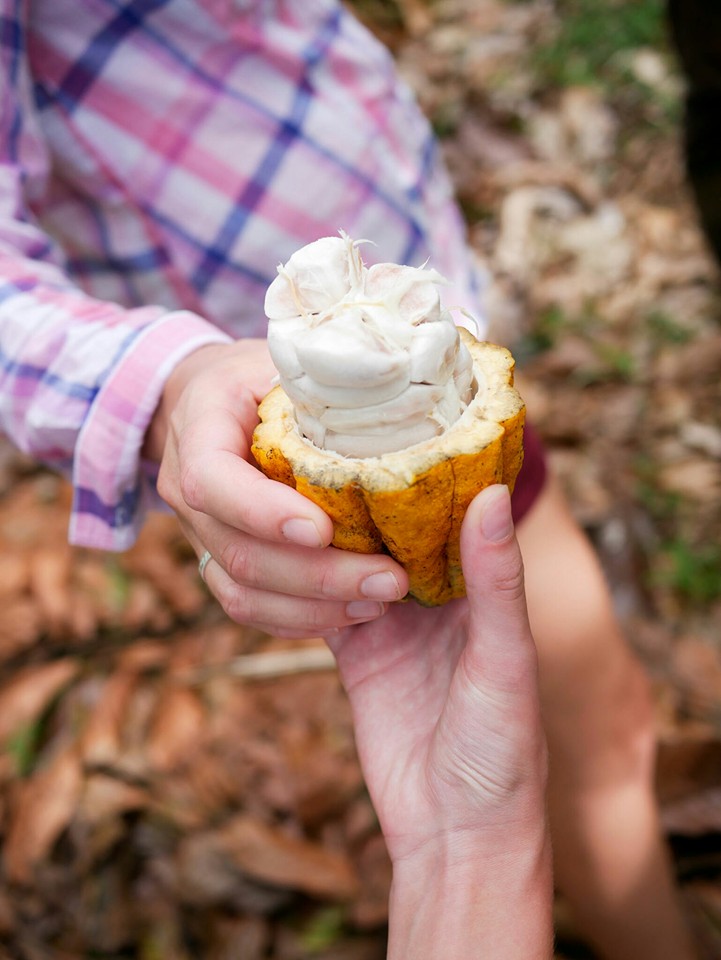 ORGANIC WHITE CHOCOLATE UPDATES (March 19, 2018): Currently our new White Chocolate Tabs are not certified organic by the USDA even though they are considered organic by the cocoa bean farmers. The reason why is because our cocoa trees that produce the cacao we use for pressing pure cocoa butter to make our white chocolate are grown in an area where the water runs down from the mountains into the valley. the trees as a result receive water run off from the rainforest above on the mountains and not from a certified single source. Because of this technicality we can not certify under the USDA requirements this white chocolate as organic.
ORGANIC WHITE CHOCOLATE is pressed organic cocoa butter, organic sugar and organic milk powder all made to USDA organic standards and certified as organic. organic audits cover all aspects of growing including water auditing.
Our new white chocolate tabs are to become the replacement of our organic white chocolate chips. Below is from our organic white chocolate chips page explaining more. Please keep in mind we are using the same recipe except for the raw cocoa pods we are now buying from a farmer's co-op. The farms are set at the rainforest mountain's base. The result of our changes we feel are improvements to the flavor and also working nature and melting of the white chocolate.
So What is White Chocolate? Why is Organic White Chocolate Special?
Organic white chocolate chips originally sold as bulk couverture by Santa Barbara Chocolate is the finest quality gourmet white chocolate in the world.
In the purest essence the white beauty of organic chocolate embodies rich cocoa butter and milk. A variety combined with the magic of raw cane sugar leaves everyone wanting another bite of this organic experience. In combination with aromatic vanilla seeds the milk and cocoa butter duo has found an addictively appealing combination. These exotic white chocolate chips, no matter how small they seem in size, pack a flavor like no other and this applies to our new chocolate tab shape also. Carefully scrutinized, microscopically evaluated by professional eyes, the cocoa butter has an exotic derivative. A rare floral flavor in origin, organic in extraction, the cocoa butter has rich extraordinarily citrus taste. The cocoa butter is the secret behind these exquisitely tempting white chocolate chips. Fresh milk combined masterfully with cocoa butter, sugar and ground vanilla. The ingredients balance the flavor. Quality and flavor guaranteed.
Aesthetically pleasing and delicious in taste, our organic white chocolate chips have a textured appearance with real vanilla orchid beans visible as little ground up flecks of vanilla aroma. Just looking at them can make you dream. The white color dabbled by stars and spots of vanilla. Works of pure art, awakening all our senses from the touch of the silky smooth chips, to the exciting smell, and then finally striking all the right chords when it comes down to taste. It is truly addictive in all aspects of taste, smell and touch.
A million in one things these dreamy chocolate chips can achieve for you, taking your home baked recipes to new levels. Exotic in taste and texture, mixed with care and love, you can munch on them as a snack on your way to work. A work-out day would be incomplete if you don't try a handful of these magnificently scrumptious white chocolate chips. What's more? Your everyday snacks from fruits to vegetables can get a melted coating of fondue made from organic chips of white chocolate.
Kids of every house and age, love grandma's yummy oven baked cookies. A little twist in that regular brown and black picture would be little sparkles of organic white chocolate chips. It tastes so much more. You can ground them, melt them and glaze donuts, cakes and cupcakes.
AMERICAN CHOCOLATE direct from the CHOCOLATE FACTORY
CHOCOLATE made in the USA
White Chocolate Couverture Ingredients: Sugar, cocoa butter, whole milk powder, nonfat dry milk, soy lecithin (emulsifier), natural vanilla extract.
White Chocolate Ingredients showing Specifications and Information
White Chocolate Couverture
~1,000 tabs per pound
Ingredients
Sugar, cocoa butter, whole milk powder, nonfat dry milk, soy lecithin (emulsifier), natural vanilla extract.
Country of Origin
United States of America
Allergen Information
Contains: Milk and soy.
Physical and Chemical Properties

Method

Moisture

≤ 1%

Internal Method

Total fat content

34.0 – 38.0%

Internal Method

Fineness (micrometer)

15.0 – 25.0μm

Internal Method
Microbiological Properties

Method

Total Plate Count

≤ 5000/g

ISO4833

Mold

≤ 50/g

ISO7954

Yeast

≤ 50/g

ISO7954

Enterobacteriaceae

≤ 10/g

ISO21528-2

Coliforms

≤ 10/g

ISO4832

E. Coli

Absent/g

ISO16649-2

Salmonella

Absent/25g

ISO6579
Recommended Storing Conditions
60 - 68°F; relative humidity < 60%, in odor free atmosphere.
Shelf Life
Best used within 12 months of production date.
Nutritional Information on Average for 3.53oz (100g)

Calories

559kcal

Calories from fat

318kcal

Total protein

5.8g

Milk protein

5.8g

Total carbohydrates

55.9g

Sugars (mono+disaccharides)

55.2g

Polydextrose

0.0g

Polyols

0.0g

Starch

0.0g

Total fat

36.0g

Saturated fatty acid

21.6g

Mono unsaturated fatty acid

11.4g

Poly unsaturated fatty acid

1.1g

Trans fatty acid

0.4g

Cholesterol

22.4mg

Organic acids

0.40g

Dietary fiber

0.0g

Total alkaloids

0.0g

Alcohol

0.0g

Poly hydroxyphenols

0.0g

Vitamin A

17.893μg

Vitamin B1

0.066mg

Vitamin B2

0.434mg

Vitamin B3

0.0mg

Vitamin B5

0.709mg

Vitamin B6

0.063mg

Vitamin B12

0.436μg

Vitamin D

1.319μg

Vitamin E

2.422mg

Vitamin H

0.001mg

Vitamin M

8.679μg

Sodium

75.7mg

Vitamin C

0.393mg

Phosphorus

157.9mg

Calcium

186.0mg

Iron

0.28mg

Magnesium

17.3mg

Zinc

0.69mg

Iodine

5.41μg

Chloride

165.54mg

Potassium

271.6mg

Ash content

1.48g
*Nutrient content information is indicative of composition but not intended as definitive or complete. It is not intended for use in determining specific nutrient labeling values in finished products containing this ingredient as the responsibility for determining label information lies with the finished product manufacturer. Organic matter such as contained in products of this nature is subject to variation in nutritional composition. We disclaim any and all warranties, whether express or implied, including the implied warranty of merchantability. Our responsibility for claims arising from breach of warranty, negligence or any other cause shall not include consequential, special or incidental damages, even if we have been made aware of the possibility of such damages, and is limited to the purchase price of the product. None of the statements made herein shall be construed as a grant, either express or implied, of any license under any patent held by Santa Barbara Chocolate or other parties.
Warranty Information
White Chocolate Couverture Tabs by the Santa Barbara Chocolate Brand is a gourmet chocolate perfect for melting and dipping. A real couverture with added cocoa butter to offer a higher gloss and shine when tempered with a perfect snap. The special Tab shape offers a unique tasting experience.