Chocolate Keto Protein Shake
What can be more delicious than a chocolate shake on a summer day?
This chocolate keto protein shake is easy to make and great to involve your kids into the process. You need a great quality vegan cocoa powder like Santa Barbara Chocolate. This shake is super healthy, vegan, gluten-free, easy to make in less than 10 min, using just your high speed blender.
Prep Time: 10 minutes
Serves: 2 servings
With just 5 ingredients you can sip on this insanely delicious chocolate keto shake.
The king ingredient is vegan cocoa powder. So important that you use a high quality cocoa powder not only for deep flavor but all the amazing health benefits that come with a natural processed cocoa that uses no alkalization. We only use Santa Barbara Chocolate's Wholesale Vegan Cocoa made from rainforest grown cacao. Santa Barbara Chocolate Rainforest Cacao and Cocoa Powder blends are of exotic origin.
Another amazing ingredient is the avocado. Based on research avocado contains more potassium than bananas. Avocado contains heart-healthy monounsaturated fatty acids as well as fiber.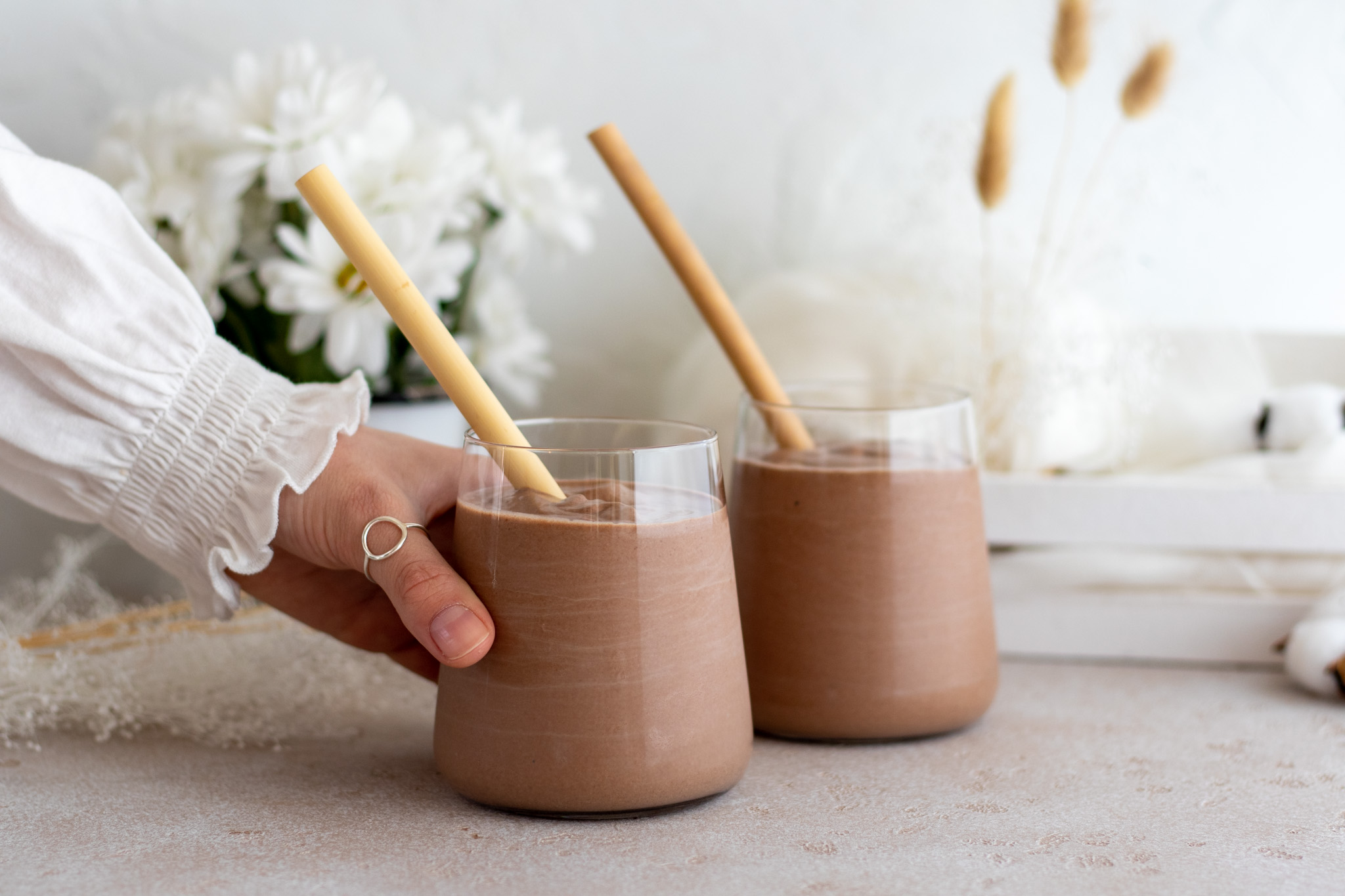 Coconut milk is another essential ingredient in this recipe. What we love about coconut milk is that it gives a silky texture to all shakes when combined with other ingredients. Coconut milk and cocoa is a wonderful combination.
We used raspberry ice, but regular ice is fine to use as well. Raspberry ice is made by freezing water and raspberries together in an ice cube mold.
And lastly for the protein portion we've added smooth peanut butter. Peanut butter combined with cocoa it's magic. Peanut butter contains monounsaturated fat and has many powerful vitamins, protein, fiber and protein.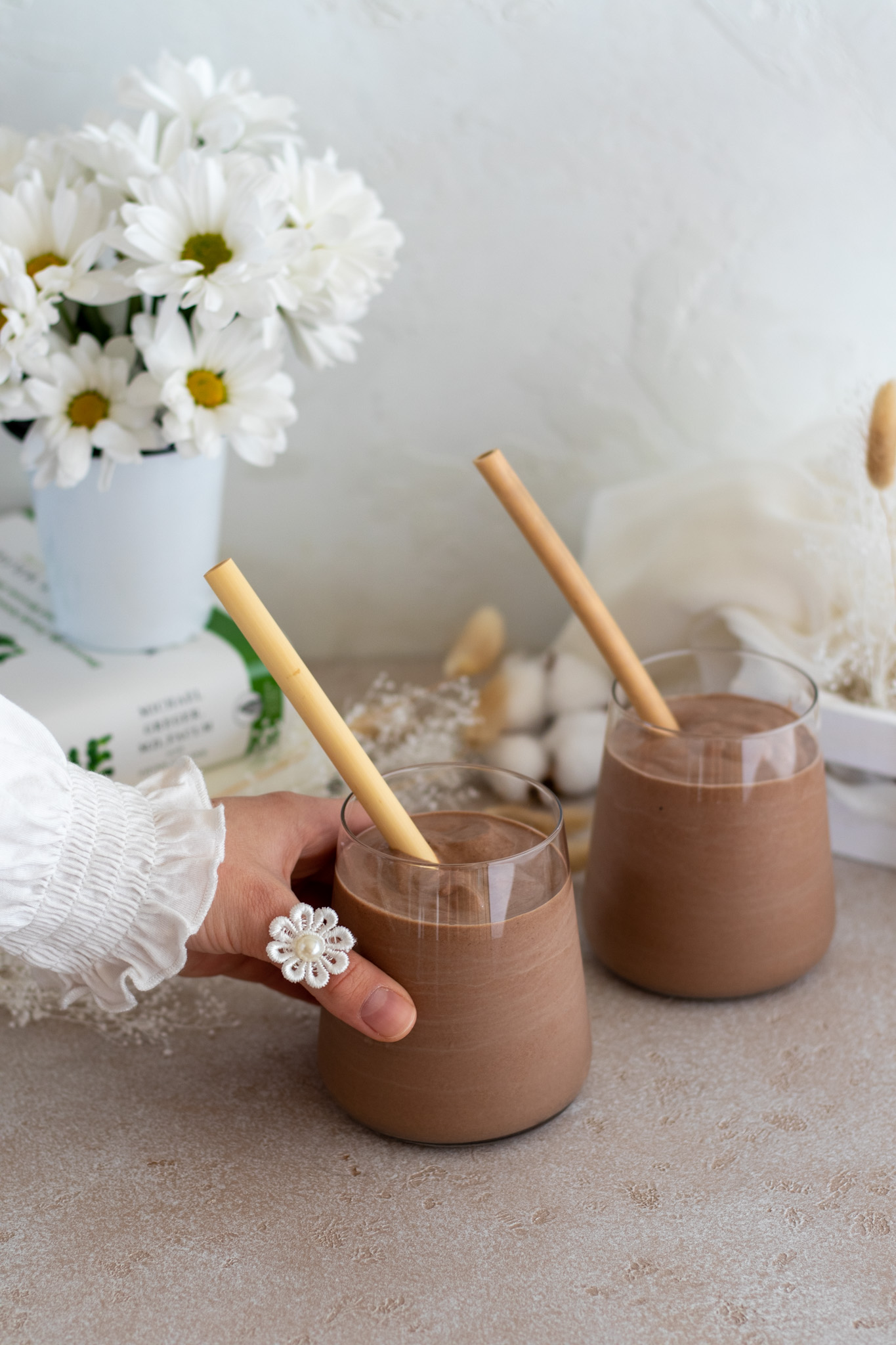 Ingredients:
2 Cups Coconut Milk
8 raspberries ice cubes
1/4 Cup Santa Barbara Chocolate Vegan Cocoa Powder
1 Cup frozen avocado
¼ Cup Smooth Peanut Butter
Drops of Liquid Sweetener Monk Fruit (optional)
Instructions:
Start by adding all ingredients in a high speed blender.
Then pulse a few times before mixing on low speed. Increase the speed and make sure all ingredients are well combined. It takes 2 min the most to blend everything together.
Pour in 2 glass cups.
ENJOY!!