Mint Meltaways Recipe
Some people can't stand the chocolate and mint combo, but there are others that love it and this recipe is for that team!
I recommend to use just high quality ingredients, especially the chocolate, to make sure you'll end with a great candy. For this recipe we'll use Dark Chocolate Chips and Truffle Chocolate from Santa Barbara Chocolate.
These Mint Meltaways are a fantastic option to make as a gift! Use your imagination and personalize them with some toppings, different sizes and shapes! Also you can use mini cupcakes liners to upgrade the presentation.
Ingredients:
400 g of Dark Chocolate Chips
250 g of Truffle Chocolate, for dipping
1 cup of butter, room temperature
1 cup of powdered sugar, sifted
1 tsp. of vanilla extract
1/4 tsp. of peppermint oil
A pinch of salt
Instructions:
Melt your Dark Chocolate Chips from Santa Barbara. For this you can use two methods. First option is to use the double boiler technique which is the one that I recommend, if you don't know how to do it I'll leave some instructions at the end of the recipe or the second option y to melt the chocolate using the microwave; for this one you need to be really careful not to heat the chocolate for more than 10 – 15 seconds straight: heat, stir, repeat until completely melted. When ready, set aside to cool down.
In a large bowl, add in the room temperature butter and powdered sugar. Don't forget to sift your powdered sugar to avoid having large lumps in the mixture. Stir to combine, you can do this by hand with a whisk or with an electric mixer on low speed.
When your butter and sugar are completely combined, add in the vanilla extract, peppermint oil and pinch of salt. Give it a good stir, you need all the ingredients well incorporated. If you can't find the peppermint oil, use peppermint extract but a tsp instead of ¼ of a tsp.
Pour the melted chocolate into the bowl with the butter mixture. Make sure the chocolate is not too hot. Stir and combine completely.
Prepare your pan with parchment paper. The pan you'll use depends on how thick you want your Mint Meltaways to be. I recommend using a 1-inch-deep square pan.
Scrape the chocolate mixture into the pan and spread evenly using a spatula or the back of a spoon. Place in the refrigerator for at least 2 hours to let it set.
When your chocolate is set in the refrigerator, it's time to melt the Truffle Chocolate. We're going to use that one to dip the Meltaways. Again, you can melt the chocolate either with a microwave or using the Bain Marie technique. When melted, let it cool down a bit before using it.
Cut your Mint Meltaways shapes (squares, rectangles, circles…). Dip each one into the melted Truffle Chocolate and place them again in the pan with parchment paper. Repeat with all and then place the pan into refrigerator for another 30 minutes.
Enjoy your homemade Mint Meltaways!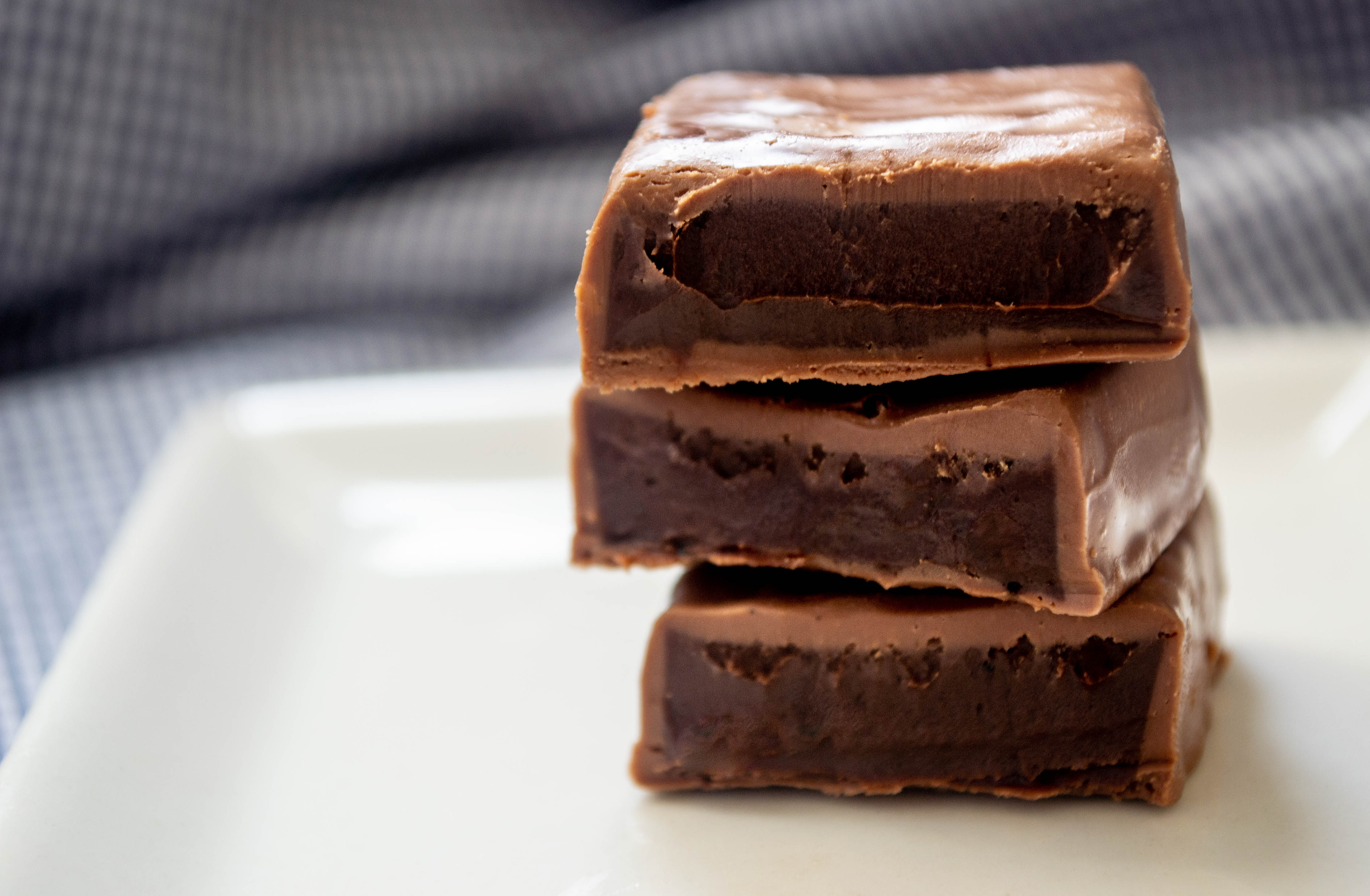 Mint Meltaways Variation:
Mint meltaways are elegant chocolate-dipped candies with a delicious chocolate mint filling. When refrigerated, the centers have a firm, fudgy texture, and when served at room temperature they are softer, almost like a chocolate mousse.
Note that this recipe does call for an uncooked egg, so if raw eggs are a concern, be sure to use a pasteurized egg. You can also use an equivalent amount of pasteurized eggs from a carton.
Ingredients:
12 ounces semi-sweet chocolate
16 ounces butter (softened to room temperature)
1 1/3 cup powdered sugar (sifted)
1 egg (room temperature)
1 teaspoon vanilla extract
1 teaspoon peppermint extract
1/4 teaspoon salt
1 pound chocolate candy coating (for dipping)
Method:
Put the semi-sweet chocolate a in a medium bowl, and melt over boiling water in a small sauce pan over the stove, and let it melt slowly
Put aside the chocolate to cool down. Meantime Place the softened butter and the powdered sugar in a bowl of a large stand mixer. Mix them together on low speed until combined, then raise the speed to medium-high and beat them together for one minute, until light and fluffy. Alternately, you can use a hand mixer and beat them together in a large bowl.
Scrape down the sides and bottom of the bowl with a rubber spatula, then add the egg, vanilla extract, peppermint extract, and salt. Beat the mixture again for an additional 1 minute on medium speed, then scrape down the bowl once more. Add the lukewarm melted chocolate and mix everything together on low speed until well-incorporated. Scrape the candy into the prepared chocolate moulds and smooth it into an even layer with a spatula.
Refrigerate the pan to set the chocolate candy, for about 2 hours.
Prepare the Candy coating simply by melting same way as the semi sweet chocolate over the stove inside a bowl inside aa pan , if the chocolate is too thick add vegetable shortening - I used sunflower oil 1 tsp, then after melted add 1 tsp peppermint extract and 1 tsp green food coloring.
Once set and firm, remove the candy from the molds, use dipping tools or a fork to dip each chocolate square in the melted coating. If desired, drizzle the dipped candies with extra coating on top for decoration.
Let the coating set at room temperature or in the refrigerator for 15 minutes before serving.
Notes:
Because of the egg content, these mint meltaways should always be stored in the refrigerator. When eaten cold they have a firm texture, but if they are allowed to come to room temperature the filling has a soft texture similar to chocolate mousse or frosting.