Hungarian Marble Plum Torte Recipe
Throughout Central and Eastern Europe plums are a big part of dessert recipes as well as savory recipes (grandma made goose and plum sauce in the winter).
I'm from Czech and Russian family heritage so I grew up eating fresh plums and dried plums. My grandmother would often travel to Budapest to visit our family's freight barges located on the Danube. On one of her trips to Budapest she came back home with a marvelous gift of Hungarian Marble Plum Torte she picked up from the famous Café Gerbeaud. Of course it was a huge hit and once we completely devoured the cake we wanted more. :) This recipe below is the one my grandmother "the spy" was able to smuggle out of Hungary after intense persuasion of a Hungarian pastry chef she knew working at the famous cafe. Now the secret is out, I hope you and your family enjoy this breakfast treat as much as I have over the years. It is wonderful with coffee.
The video directly below my business partner made on one of our business trips to Budapest. He shot it from our balcony of an Airbnb we rented from a wonderful host, Daniel. The building shown is the famous parliament building of Hungary.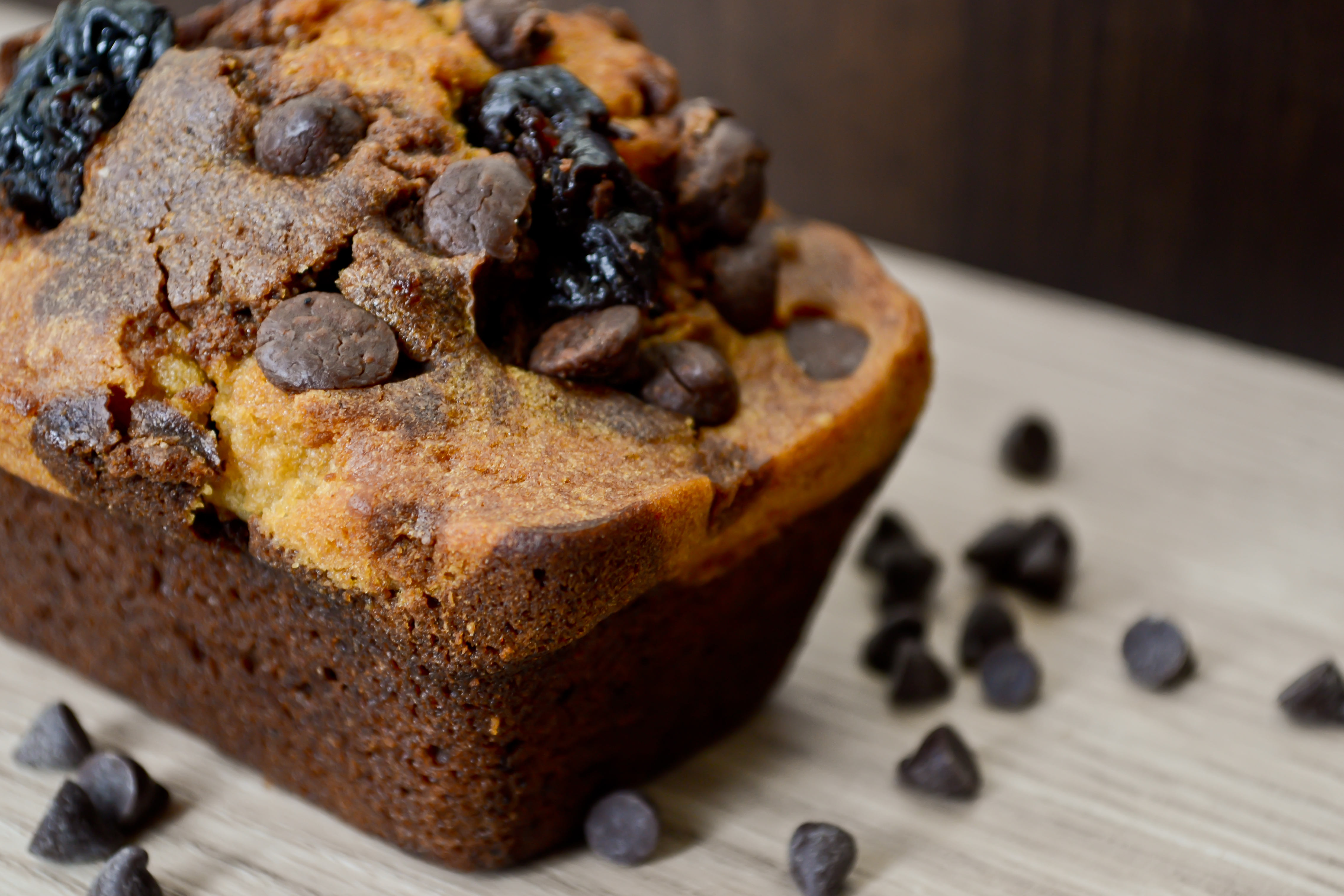 Marble Plum Torte with Chocolate Chips
This traditional Hungarian recipe is perfect for those who crave a cake that combines chocolate and fruit. I like to do it in a loaf pan and slice it like a bread, but you can also use a springform pan or even large muffin tins if you want to keep portion control; this last option is great if you want to have these muffins as breakfast or a snack on the go.
Dried plums have many benefits for your health;
High in fiber: dried plums are considered the best home remedy for people that need extra fiber.
Potassium: This helps with your bone health and also proper function of the heart and blood pressure.
Vitamin A: This vitamin is for eye health because it protects the cornea. It also supports your immune system.
Vitamin K: Helps to maintain normal blood clotting and prevents osteoporosis.
Do you need more reasons to go right now and bake this cake?
You can also use fresh plums instead of dried, I just like the combination of the dried plums with the dark chocolate chips. If you want to cut some calories in this recipe, I recommend using fresh plums. Remember always use high quality chocolate; for this recipe I'm of course using two options from the brand Santa Barbara Chocolate (since I'm a partner in the business I'm always promoting :) plus we really do offer great chocolate).
Ingredients:
Instructions:
Preheat the oven to 350 degrees F.
In a large bowl cream together sugar, salt and room temperature butter until really soft. You can do this with an electric mixer or by hand with a whisker. If you use your hands make sure you whisk until the sugar grains are completely integrated with the butter.
Add the eggs and keep whisking medium speed.
Sift all purpose flour and baking powder into the bowl. Combine until all the ingredients are totally incorporated, again medium speed.
Divide your batter in two bowls, half in each.
Add the Rainforest Bulk Cocoa Powder into one of the bowls and mix well. Don't forget to sift it before adding it into the bowl.
Pour the vanilla extract into the other bowl so you will end up with a chocolate batter and a vanilla batter.
Take a loaf pan and place some parchment paper inside. Add half of the vanilla batter and half of the chocolate batter, swirl both a little bit to create the beautiful marble effect.
Add half of your dried plums along the length of the pan on top of the batter.
Repeat the same process with the remaining batter, don't forget to swirl the top; you can use the tip of a knife for this or even a toothpick.
Add the rest of the dried plums and the Organic Dark Chocolate Chips all over the top.
Bake for 45 minutes or until golden. Keep an eye on the cake after 40 minutes to have control on how golden you want it.
When ready, remove from the pan and let it cool down before cutting.
Drizzle with melted chocolate, honey or caramel sauce - serve with coffee or tea.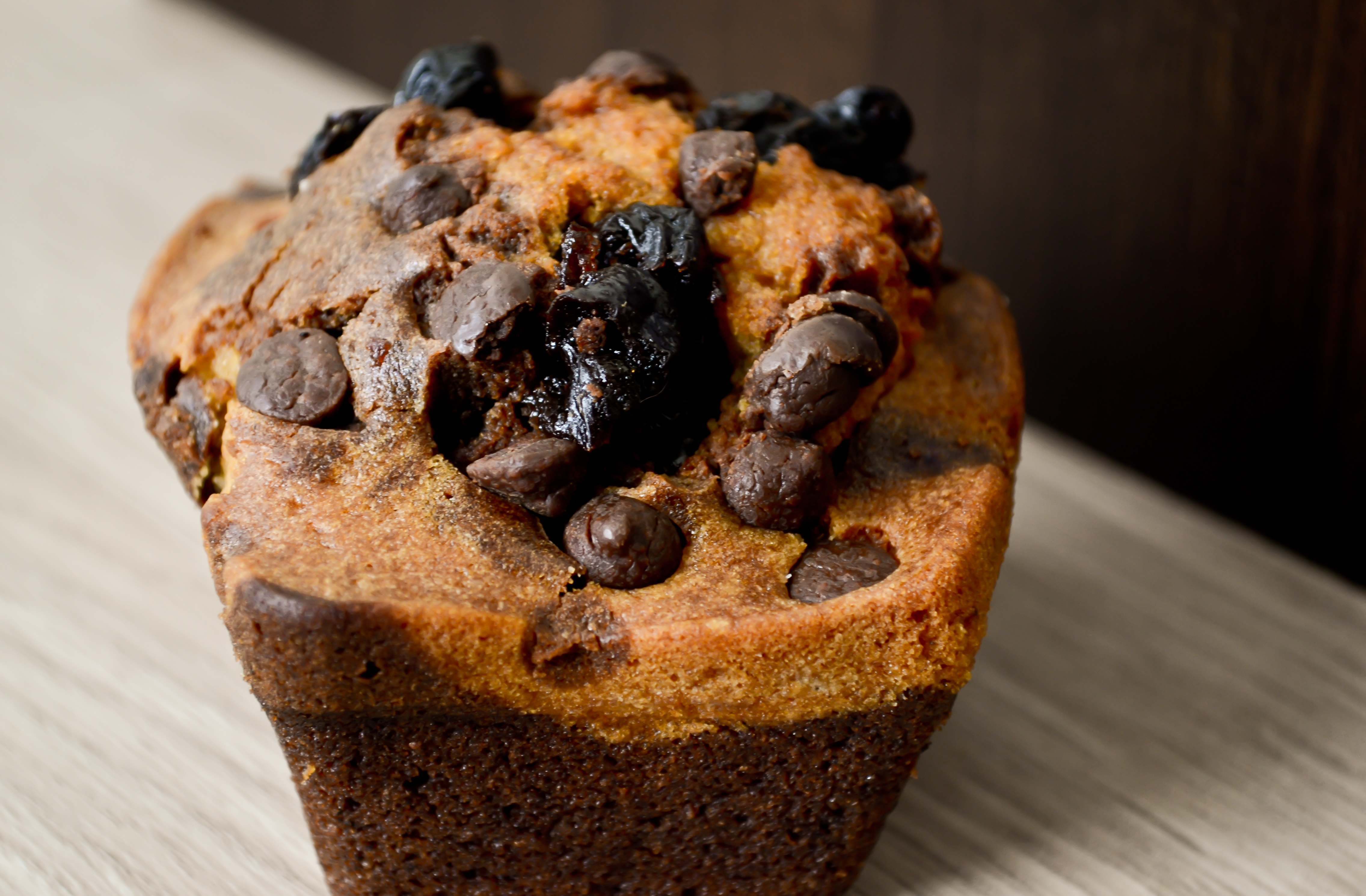 https://www.santabarbarachocolate.com/chocolatier-jason-vishnefske/