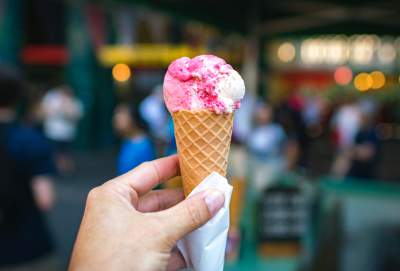 How to Make White Chocolate Ice Cream using the Easy Recipe
This is the easiest homemade ice cream recipe that you will find. Completely forget about ice cream machines, for this one you will only use a simple hand mixer and just a few ingredients. Perfect to make with the kids and let them personalize their flavors.
Be creative, I love chocolate in all my desserts so, I will give you two flavor options to make ice cream that involves chocolate but are not the classic chocolate ice cream. I will use chocolate from the brand Santa Barbara Chocolate because I work for the company and it is true they only sell high quality chocolate and have a great selection to choose.
I prefer homemade versions, so for the chocolate chunks cookie ice cream I baked the cookies using the Santa Barbara Chocolate chip cookie recipe but instead of chips I used chunks of the Santa Barbara Healthy Chocolate which has no added soy and is coconut palm sugar sweetened.
Some other topping that I think are great to personalize homemade ice cream: milk chocolate chips and creamy peanut butter, marshmallows and white chocolate, fresh strawberry chunks and cream cheese, homemade chocolate syrup and chopped bananas, homemade brownie and caramel, eggless raw cookie dough with chocolate chips….
White Chocolate Ice Cream Ingredients:
White Chocolate Ice Cream Recipe:
In a large bowl, preferably a metallic one that is already cold, add a cup of heavy cream, I recommend to use very cold heavy cream; the cold really helps to make it thick faster.
Whisk your cold heavy cream until glossy white and you can make peaks.
Add the condensed milk to the bowl and keep whisking to incorporate both ingredients.
Chop your white chocolate, you need small and medium chunks to give texture to the ice cream.
Now it is time to use your creativity and add any topping you would like.
For the chocolate chunks cookie flavor, I recommend using homemade cookies but any will work.
Take 6 - 8 cookies to crumble all over the ice cream.
Fold the cookie crumbles into the ice cream and then add more crumbles on top.
For the granola and dark chocolate chips, take your cream base with white chocolate chunks, add the granola mixture and fold it into the cream.
Add more granola on top to decorate.
Take both of your homemade ice cream flavors and place them into the fridge for at least 5 hours. Much better if you can let them chill overnight. If you don't have metallic bowls, use any other you want but you would probably need to let it set in the fridge for one extra hour or so.
Serve your ice cream with more toppings like sprinkles or chocolate syrup, preferably homemade chocolate syrup!
After serving, put it back in the fridge to keep its texture and temperature.
How to Make White Chocolate Ice Cream Recipe in Pictures: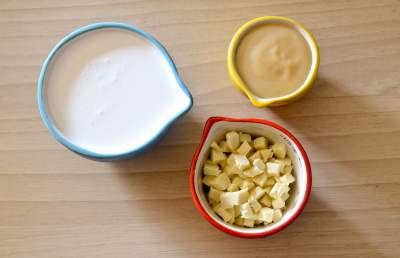 1) Ingredients all ready: cold heavy cream, sweetened condensed milk and white chocolate couverture.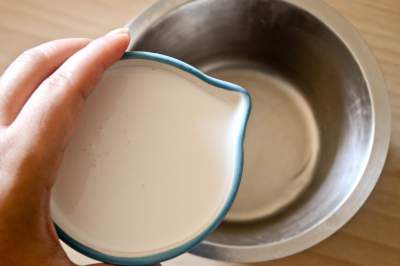 2) Pour the cold cream into a steel bowl that is chilled.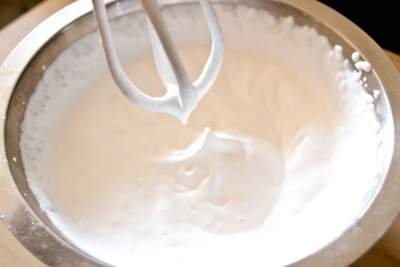 3) Whisk or beat the cold cream to peaks.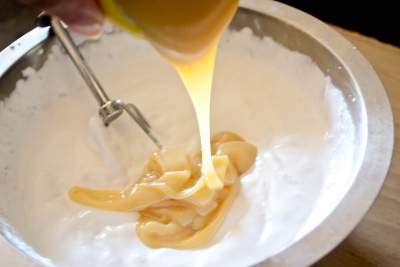 4) Pour sweetened condensed milk into the cream and mix.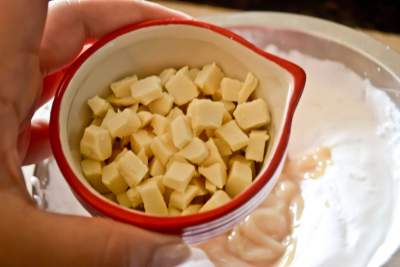 5) Add in white chocolate couverture and mix. Freeze everything till it sets up.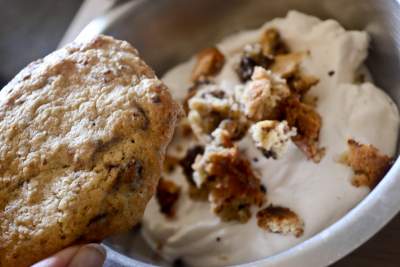 6) Try ice cream recipe variations by adding in homemade cookie crumbles.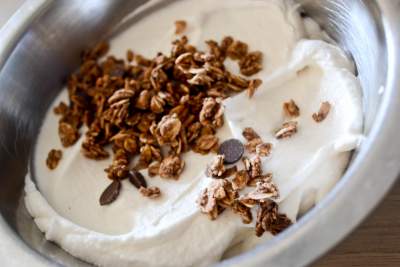 7) Granola and chocolate chips are a nice ice cream inclusion.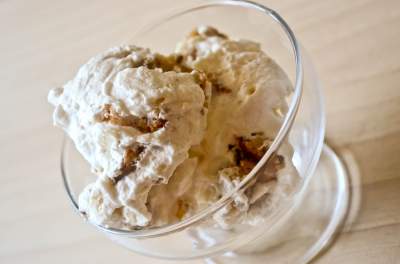 8) Scoop your homemade ice cream and enjoy.

Organic & Fair Trade White Chocolate Perfect for Homemade Ice Cream Making
What does Plombir taste like? Our chocolatier offers his opinion in this video:
Needless to say, one can agree that each white chocolate vanilla custard Pombir really is of the very highest quality. Did you know, however, that thanks to our very own baking and melting chocolate connoisseurs here at Santa Barbara Chocolate, it is entirely possible to make your very own gourmet white chocolate homemade ice cream right in the comfort of your own kitchen? You can achieve the unique flavor the famous plombir.
California's very own USDA Organic Fair Trade Chocolate Specialists
For the most part, making mouth watering homemade white chocolate ice cream is simple. All you need to do at home is slowly stir high-quality white chocolate chips into freshly prepared custard until each has melted. Simply adding heavy cream and spices such as vanilla, will then give you delicious ice cream which you just need to refrigerate before transferring to an ice cream maker and freezing for later consumption.
Of course, truly gourmet white chocolate ice cream will always demand that home food enthusiasts and restaurant kitchen pastry chefs use the highest quality melting chocolate. Thankfully, we at Santa Barbara can provide you with just this. This is because our USDA certified organic white chocolate chips are made using only the purest prime pressed rainforest cocoa butter.
Sweetness & Creaminess which Complements a wide Variety of Flavors
While white chocolate in itself can add incredible sweetness and smoothness to ice cream and other desserts, our own white melting chocolate can also complement a wide variety of other flavors.
From white chocolate and raspberry ice cream to dessert counter ready lemon and toffee cheesecakes, our white chocolate chips can help carry different flavors in their own right. At the same time, our white melting chocolate can be used to coat, decorate and add incredible glazes to a wide variety of ice cream dishes and cold confectionery items.
Start Experimenting with Gourmet White Chocolate in your Kitchen Today
Are you ready to improve the quality of your home desserts and commercial ice cream offerings? If so, don't settle for less than the most carefully selected white chocolate and other chocolate varieties available right here at Santa Barbara Chocolate. In fact, we promise that once you have tasted the difference, you won't settle for anything less ever again.
https://www.santabarbarachocolate.com/chocolatier-jason-vishnefske/